It's time for another interesting Whiteboard Wednesday session to make your streaming journey easier using the Muvi Live CMS. In today's blog, you will be getting a closer look at the process of adding a video playlist to Muvi One.
What's a Playlist?
A playlist is a list of audio or video files that can be played back on a media player either sequentially or in a shuffled order. The playlist feature in Muvi allows the admin and users to create their own video playlist from the CMS which users can view on the website. With this feature, users can also create their own playlist on the website. 
How Admin Can Create Video Playlist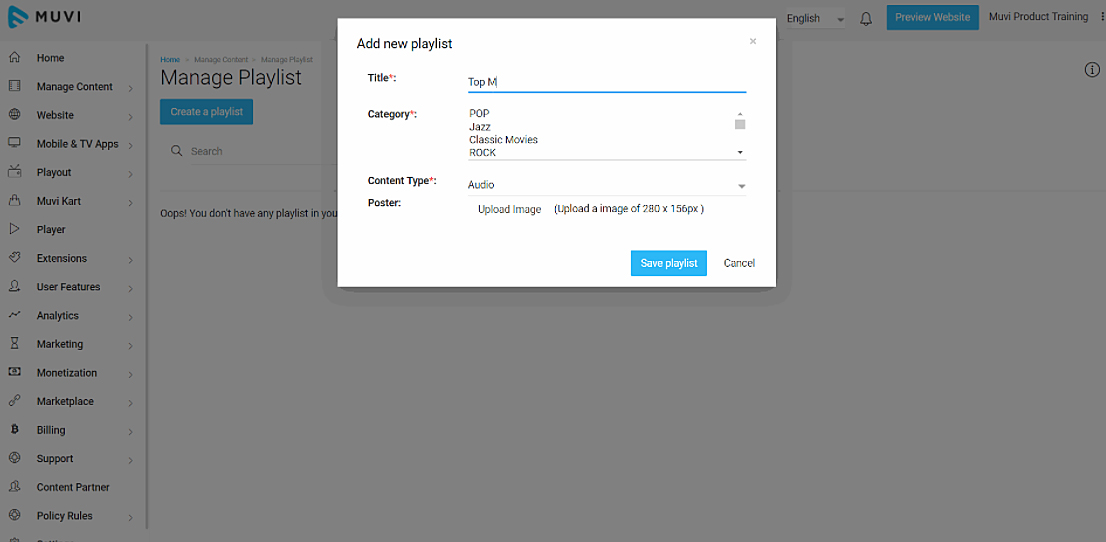 To create a new Playlist, go to "Manage Content" –>"Manage Playlist" in your CMS

Under "Manage Playlist", click on "Create a Playlist"

Type a "Title" for your playlist (For example, "Top Movies of The Month")

Select a "Category" from the list (For Example, if you are making a playlist of action movies then select "Action Movie". You can also select multiple categories by holding the CTRL key)

In the "Content Type" field, select "Video" from the drop-down.

Upload a "Poster" for your playlist.

Finally, click on "Save Playlist"
Your new playlist will be created and listed under Manage Playlist.
Adding Videos to Playlist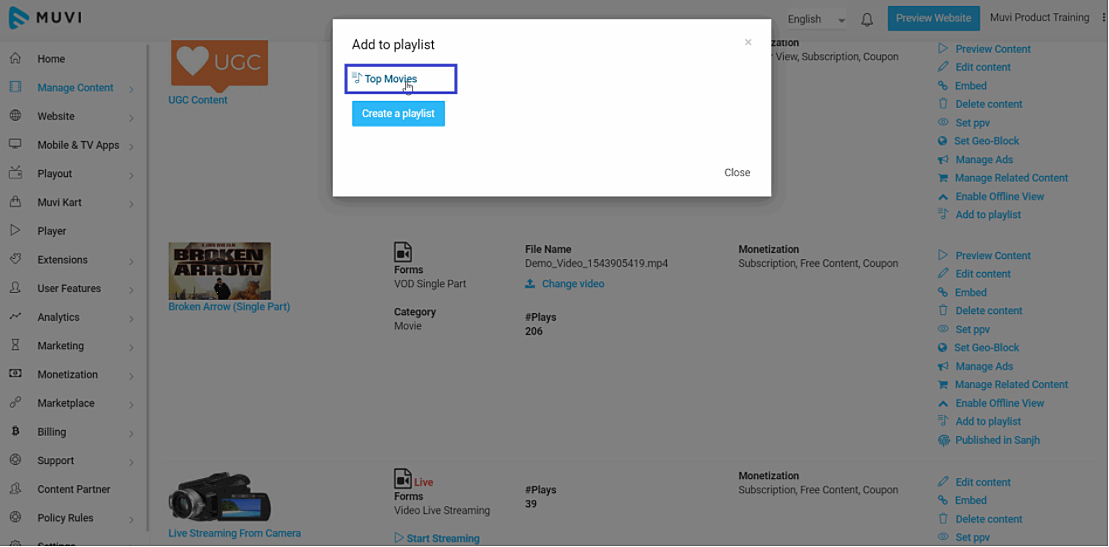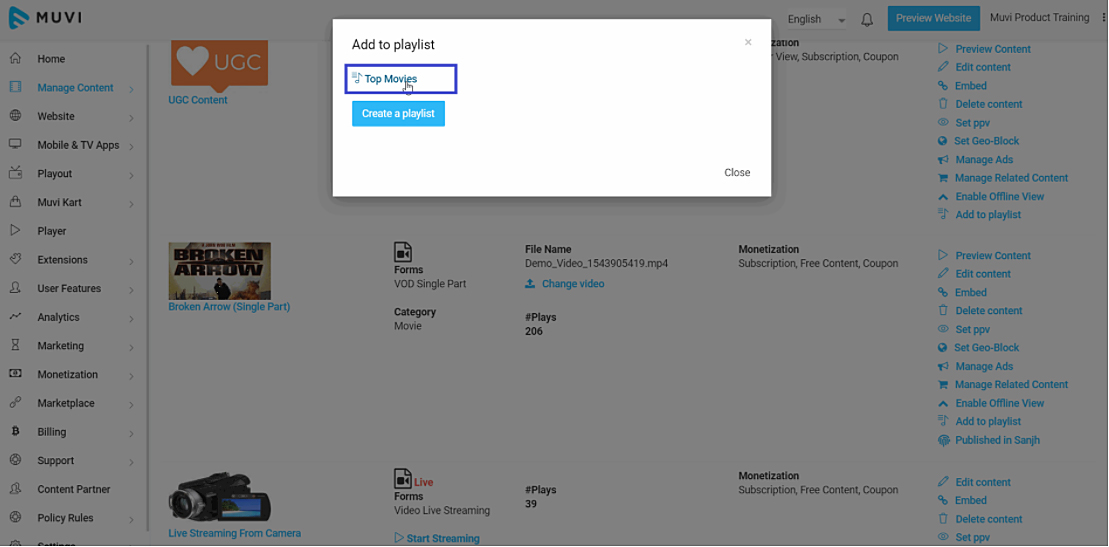 After creating the playlist, you need to add different videos of your choice to the playlist.
To add videos to the Playlist, go to "Manage Content" –> "Content Library" in your CMS

On the extreme right-hand side of a specific video, click on "Add to Playlist"

A window will open with the list of Playlists. Select the Playlist to which you want to add the video

Click on "Ok" to complete the process
That specific video will be added to your playlist. Likewise, you can add as many videos as you want to your playlist.
How End Users Access Playlist
Your end users can view the Playlist under a specific content category. When they click on the Playlist, they can view all the videos listed under it. Users can click on any video to play it or they can play all the videos by clicking on "Play All".
Wrapping up,
There you go! Adding video playlists to your CMS is that simple!
Don't forget to share your thoughts in the comment section below. You can also tag @Muvi with #WhiteboardWednesday on Twitter and share your thoughts. 
See you in our next Whiteboard Wednesday segment. Till then Happy Streaming with Muvi!
Sign Up for our 14-day Free Trial, now!