The very first mobile phone game was introduced back in 1994 which came on a mobile phone named Hagenuk MT-2000. Three years later, Nokia launched its first snake game which used to be pre-installed in the Nokia mobile devices. It became the most-played game being played in more than 350 million devices worldwide! While it was a built-in version, many consider it as the first mobile game app!
Since that time, the gaming app industry has evolved and grown faster than ever. And with that, there has been a drastic change in the billing systems used in gaming apps.
If you love gaming, you must have noticed how smoothly the billing process works for most of the gaming apps. And that's because they have adopted automated billing systems for their online gaming platforms.
According to a recent report by Statista, some of the highest grossing mobile gaming apps in the world are-
PUBG Mobile

Honor of Kings

Genshin Impact

Roblox 

Pokemon Go

Candy Crush Saga
etc. 
Most of these games are often played by people of different age groups. And most of these online games have automated billing systems.
So, before we delve deeper into the role of automated billing in gaming apps, let's know what an automated billing system really means.
What is an Automated Billing System?
As the name suggests, an automated billing system automates the whole billing process. It gives an automated solution for all the billing related activities such as-
keeping track of the customer billing cycles

generating invoices

handling missed or delayed payments

Managing various monetization & subscription models
etc. 
A sound automated billing system provides more solutions than just handling recurring billing and generating invoices.
What is the Role of Automated Billing in Gaming Apps?
1. Providing Recurring Billing Solution 
Being regular players, many of the gamers often prefer to have subscriptions to the gaming apps. And that's why the recurring billing solution comes into play. It lets the customers have a seamless gaming experience without worrying about missing the deadline for payment, or facing any interruptions. It is also more convenient for the app owners as it can smoothly handle delayed or missed payments.

2. Variety of Monetization Models
One of the perks of using automated billing in gaming apps is it lets you implement various monetization models like monthly or yearly subscriptions, bundle services, and many more. This in turn attracts a wider audience with diverse preferences.
For instance, in the gaming app 'Candy Crush and Saga' there are different monetization models & purchase options like Weekly Deal, Beginner Bundle, Dainty Bundle, Sweet Bundle etc. Such implementations are not possible without the help of automated billing software.
3. Gamers Love Self-service Portal!
In today's era while automation is taking over almost all the industries, gaming industry is not an exception. Billing being a vital component of any gaming app, needs to be automated too. And do you know that the self-service portals you love while playing PUBG or Roblox are a use case of automated billing?
Take the gaming app Roblox for an example- it offers a dedicated billing segment for the customers. There not only you can access exclusive items, discounts & benefits but can also trade items!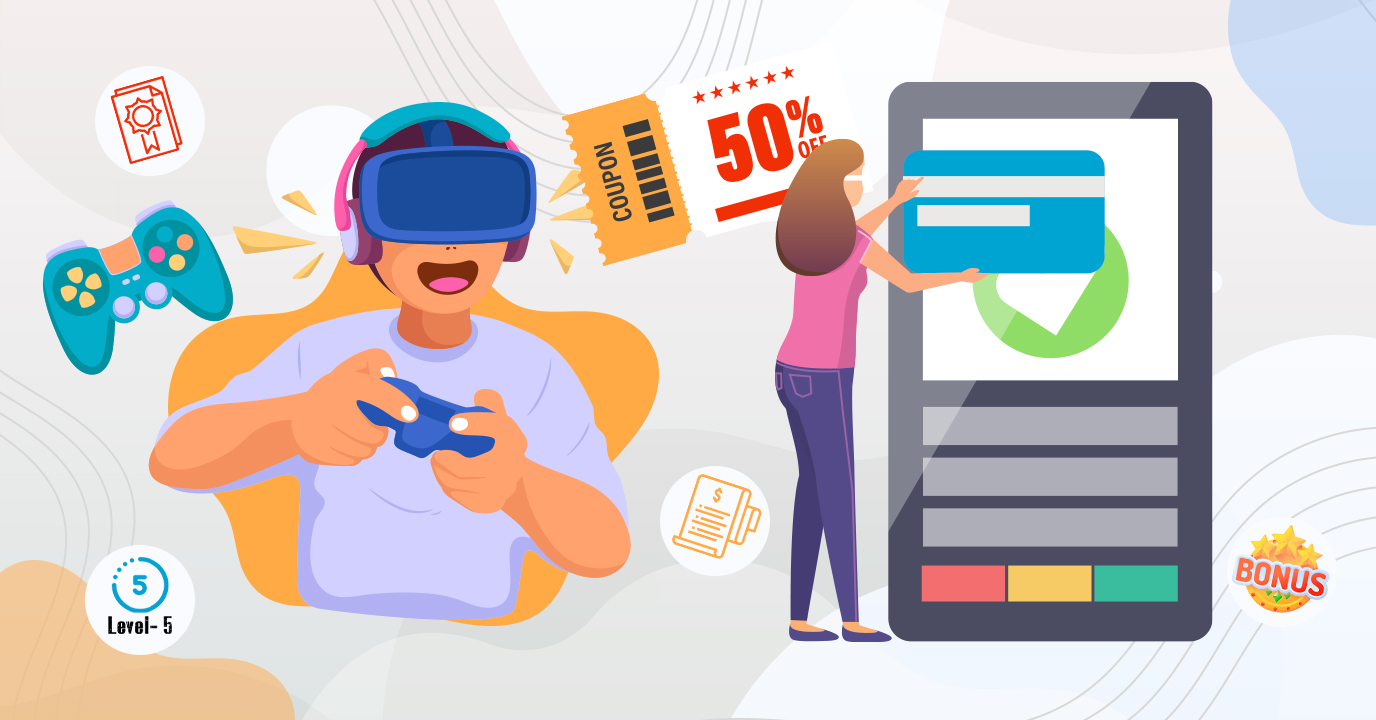 4. Capturing Global Audiences' Attention
In order to grow, a majority of the gaming apps target global audience. And an automated billing system supports this globalization by offering-
And 
to name a few!
Most of the leading gaming apps such as Pokemon Go, Game Spot, Coin Master etc. have a global audience. And their billing systems support the same.
5. Add-ons, A Must-have for Gaming Apps
It's more fun when a gaming app provides a variety of add-ons to its customers. Coupons, discounts, bonus points after completing certain levels, etc. make the whole gaming experience even more interesting to the users. And it's next to impossible to implement and manage such add-ons manually. With automated billing software, these can be handled easily for any gaming app!
Example: The leading gaming app Wordscapes lets you earn free coins by watching videos, completing surveys, and browsing through unlimited offers. This is nothing but a use case of an automated billing system.
Intriguing Facts
The first mobile game app was a pre-installed version of Tetris!
Nearly 2.7 Billion people played video games in the year 2020 and the number is rising!
The average age of a gamer is 34, so it's not only for the kids or teenagers!
Gamers spend over US$ 10 per transaction on an average in freemium games.
Honor of Kings and PUBG Mobile are the top grossing mobile game apps in the world!
The overall spending on apps and mobile games on mobile stores increased to US$ 64.9 Billion in the first half of 2021.
More than half of the of sales on app stores are from gaming apps!
To Conclude,
With the rise in the number of online gamers, the requirement for automated billing is spiking up in the online gaming sector. And the best of the automated billing systems will give an all-in-one solution for your gaming app as mentioned above. Once again, you must do your own research to choose the best fit. The motto is- always look beyond just automating your customers' billing cycles. The more, the better.
Muvi Billing, the monetization engine for websites & apps, integrates smoothly in any online platform- be it gaming, OTT, e-commerce, or B2B SaaS. 
Equipped with 40+ payment gateways, automated billing solutions with multi-language & multi-currency support, and smart record keeping, Muvi Billing can easily support your business globalization irrespective of the industry. 
Take a 14-day free trial today and see how it can transform your business!