Corporate training and development have always been an indispensable part of businesses worldwide. Many companies hold repeated training sessions for their employees for multiple reasons. Whether it's induction training for newly joined employees or refresher training for old employees, corporate training plays a vital role in improving the performance of all employees. 
But, in this era of remote employment, corporate training has transformed a lot. And with transformation, new challenges have come up. That is why companies are finding it harder to bridge the training gaps using traditional training techniques. 
In recent years, we have seen increasing use of digital technologies in corporate training. Video lectures, interactive training sessions, and online assessments have played a vital role in corporate training, especially in this post-COVID era. In this blog, we will shed light on the use of video platforms for corporate training, and how they help in tackling major training and development challenges. So, let's begin. 
Challenges in Corporate Training and Development
Due to the COVID-19 pandemic, companies were forced to work from home. Since the business world was not acquainted with the remote training processes until then, many companies faced issues while training their employees in remote locations. But, with time, videos and learning management systems have played a massive role in smooth-lining the remote training process. 
However, some difficulties still persist. Let's take you through some of them.
Difficulty in Adapting to Remote Learning
In this post-COVID era, the training officers have been facing the constant challenge of jumbling between on-site and remote training. As a part of the company, the workforce works on-site and the rest of the people work online, the training department must look out for systems that can adapt to both online and offline training. Otherwise, the task becomes extremely difficult for the training officers. 
Handling Complicated Corporate Training Software
As we look for more flexible corporate training solutions, companies are taking the help of more advanced software. But, sometimes it becomes very difficult for the training officers to handle this software. They often need special training and specialized IT teams to help them out. 
Lack of Employee Feedback and Employee Performance Tracking
In any type of training, getting the right feedback from employees is the most important thing. But, in the case of online (remote) training, getting the right employee feedback and tracking their progress becomes difficult at times. That is why they often look for specialized LMS that can help them simplify the employee progress tracking and feedback mechanism. 
Different Methodologies for Remote and On-site Employees 
The on-site employees are mostly trained offline, and face-to-face. But the remote employees are trained online. 
Though it sounds very simple at first, at the execution stage, this shift is massive. The trainers need to sort out techniques by which they can explain everything clearly to the remote employees, without sounding boring or complicated. They also need to figure out how to use remote training technologies with maximum efficiency. 
Loss of Business Hours
Due to double training sessions (one for on-site and one for remote employees), there is an unnecessary loss of business hours. It leads to lesser productivity in the training and development department. Also, the ROI of training decreases.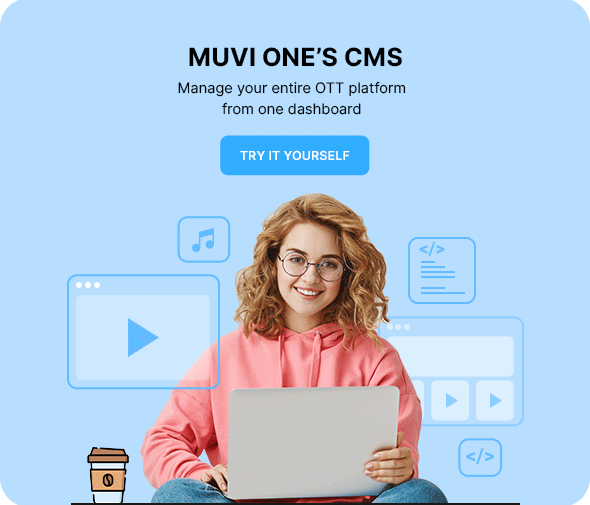 How MUVI Helps Tackle Training and Development Challenges?
If you are wondering how you can tackle all these corporate training challenges, then we have the perfect answer for you! Use MUVI One to simplify the process and make your training suitable for both on-site and remote employees. Wondering how? Let's find out! 
MUVI One can be used to make an in-house training platform
Using MUVI One, corporate companies can develop an in-house video platform, which will work as the perfect training platform for their employees. Some of our core features like adding captions and subtitles, adding multi-part video content, poll-based CTA cards, and allowing users to upload content from their side through User Generated Content make the training process easier. 
Also, we understand that corporate training involves many sensitive discussions at times. That is why our in-built multi-DRM protection and dynamic watermarking protect your business from all types of odds. 
No technical complications are involved, easy to use and handle
Our MUVI CMS is extremely easy to use and handle. Also, developing your in-house training platform using MUVI doesn't involve any complicated coding, as everything can be done with simple mouse clicks. With no coding, super-easy procedure, and 24×7 customer support, you do not need to worry about anything else.   
Suitable for Both Remote and In-House Training
The training platform built using MUVI can be used for training both remote and in-house training employees. You can use our live streaming feature to conduct training sessions for your remote employees. At the same time, you can record your live sessions and then reuse those videos for training your in-house employees. And if you are running short of time, simply upload pre-recorded videos and ask all your employees to go through them.             
Officers can train from anywhere, anytime
Our live streaming feature enables you to stream from anywhere, and from any device. So, you can actually live stream using your mobile camera as well! Hence, if you are far away from the employees, you can still train them through live streaming. In fact, you can live-stream your on-site training sessions for your remote employees, so that all the employees can be trained simultaneously. 
Analytics help in employee activity tracking
Our platform has a special analytics feature that lets you track the activities of your employees on the training platform. You can get information on the videos they visited, the content they viewed, and the frequency of their visit to the training platform in just a few clicks. 
Assessments can be published to track employee progress
You can use our blog section to publish assignments and training materials. Also, using our User Generated Content feature, the employees can upload their own completed assignments, which you can then review. Hence, your training platform will act as an assessment platform too!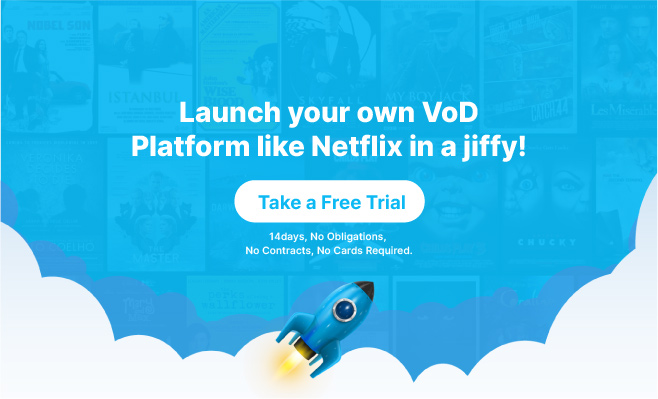 How to Develop Your In-House Training Software Using MUVI One?
Developing a training platform using MUVI One is really simple. You just need to follow the steps given below:
If you are not a MUVI customer yet, you will have to sign up with MUVI first. As soon as you sign-up, your 14-day free trial will start immediately. 

Once you have created your MUVI account, log in to your MUVI CMS and enable User Generated Content, Live Chat, and blog section. Read our help articles given below for detailed instructions on this process:
Once you have set up the UGC, Live chat, and blog, it's now time to start streaming your training sessions. If you have pre-recorded videos, then

upload the videos

to your training platform.  

If you do not have pre-recorded videos, you can start live-streaming your training sessions. 

Now, it's time to analyze the

content analytics report

to keep a track of your employee's activities. 
Wrapping Up
Corporate training is becoming more and more complicated day by day. That is why MUVI is here to simplify the process! With MUVI, develop your in-house corporate training software, and use it for conducting live training sessions, delivering recorded training videos, and conducting assessments. 
MUVI One is much more than just corporate training software. You can use it to develop a full-fledged video platform that can be used for multiple purposes like employee induction, training, and broadcast corporate events and sports matches. Wanna try it out? Start your 14-day free trial today.