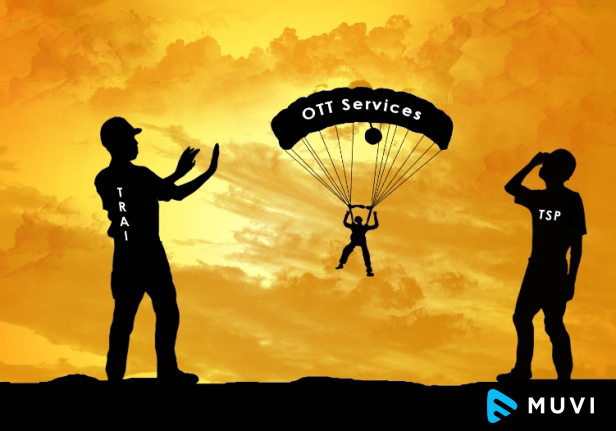 As Net Neutrality continues to scorch earth for telecom operators and ISPs alike all over the globe, and following the recent 3-2 Democrat-Republican voting victory for Net Neutrality in the United States, Telecom Regulatory Authority of India has called for a consultation on a proposed regulatory framework for Over The Top services like WhatsApp, Skype and Viber.
Over The Top services, despite of their growing popularity among Indian users, have been a source of displeasure for local telcos, who want to earn higher revenue from such services beyond the charges incurred for data. Chat and voice calling apps like WhatsApp and Skype are often more popular than similar offerings by local carriers. OTT instant messaging services are free, and eat into SMS revenues of operators.
The Cellular Operators Association of India (COAI) has been demanding regulations for OTT operators. Recently Bharti Airtel had announced differentiated pricing for voice calls over the internet but pulled back the plan after online protests by users who said Airtel was violating the principles of net neutrality. Regarded as an essential ground for open internet, net neutrality standards mean that mobile carriers should treat all data equally and not impose differential treatment or charges on different kinds of data.
The regulator primarily categorizes its questions in to three categories.
Regulatory Imbalances – Copyright issues, Legacy laws, Ownership, Social media's vulnerability to hacks, Protection of consumer information with e-commerce websites, Data protection issues with cloud services.
Impact on the Economy – Impact of OTT on business creation, employment and output, Competition with domestic players, Revenue loss to Telecom Service Providers (TSP).
Security Issues – Security implications of VoIP and Instant Messaging Services, Lack of Lawful Intercepts (LI) Policy with OTT services, Lack of harmony in and due to offshore OTT services.
As per TRAI, digitalization of content has reduced conservation, reproduction and distribution costs, which, in turn, has promoted the explosive growth in the supply of online content. Paradoxically, the broadband networks provided by incumbent TSPs are used as a platform by the OTT players for the development of new businesses. The growth of traffic apart, the OTT applications have created an increasing demand for faster broadband speed, which translates into a need for huge investments in network up-gradation by the TSPs.
At Muvi, we understand the implications of the regulations and therefore, welcome suggestions, feedback and explanation on the Indian telecom regulator's proposed draft and the consultation. Comments may be sent to TRAI at advqos@trai.gov.in by 24th April, 2015 and counter comments by 8th May, 2015. The entire request for consultation is available here.