Second Row Text Section
Configure Muvi's Online Audio Player to your streaming platform and wow your audience with a compelling music streaming experience. Muvi's Audio Player includes advanced features like multi-bitrate transcoding, responsive design, cross-browser and cross-device compatibility to deliver hassle-free audio streaming. And it comes with an embed option to showcase your content on the external website as well!
Second Row Highlight Section
Highlights
Embed Player

Audio Encoding

Media Control on Lock Screen
Multi-bitrate Transcoding
Multi-bitrate Transcoding
Muvi's Audio Player online is powered by multi-bitrate transcoding. It synchronizes as per your user's network bandwidth making the best audio streaming platform experience. No buffering. No interruptions. Seamless Audio Streaming.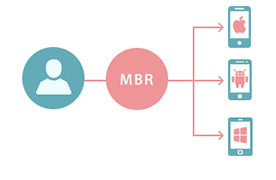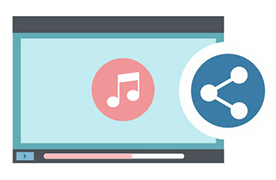 Embed Player
Want to embed your audio content with a third-party website or mobile/TV app to increase your revenue? You can do that! Muvi's website Audio Player incorporates an embed code option which enables you to share the code with your partner platform. The Audio Player online empowers you as an owner by giving you the rights to restrict your partners from embedding content without your permission as well as restrict your content to specific websites.
Audio Encoding
Upload your audio content in any format you want including wav, acc , aiff, m4a, m4b, m4p, dvf, raw, wma, webm, flac, Ogg Vorbis etc. and Voila! Muvi's smart audio encoder will encode it to .MP3 format which is supported by most of the devices, mobile apps, and browsers. Say goodbye to conversion softwares and make audio streaming much easier!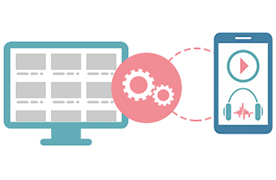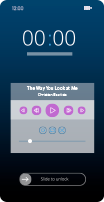 Media Control on Lock Screen
Media Control on Lock Screen
Eliminate even a fraction of delay! Build a unique audio streaming platform and with Muvi Audio Player, display the audio controls on the device's lock screen as long as the audio player is enabled in the background. With this, your users can restart, pause, or tap the next on the go without unlocking their phone.
Resume Play
Interruption during playback is perfectly fine as long as users can watch the content exactly where they left off. Muvi's Audio Player online allows your users to take as many pauses as they want and rejoin the fun on one tap. Audio Streaming made effortless with Muvi!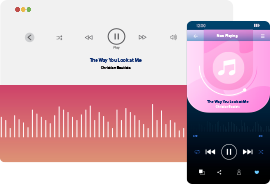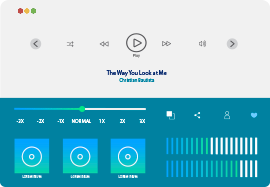 Playback Speed Control
Muvi's website Audio Player allows your users to increase or slow down the playback at convenience. Let your users speed up the learning with faster playback of lecture notes, podcasts, etc. or correctly grasp the diction of a foreign language and work on transcriptions with slow downed versions—either way without changing the pitch.
Get Your Free Trial Today. No Purchase Required
Launch your very own Video / Audio Streaming Platform | Get Websites and Apps across devices | Stream Content across the Globe.
Already using a platform? Muvi will help with Data Migration, Customizations, and Integrations. Switch to Muvi today!
Upgrade / Cancel Anytime. No Commitments.