Second Row Text Section
Muvi supports all popular formats of video and audio monetizations out-of-the-box!
Sell your video and audio content on Subscription (SVOD), Transactional (TVOD) or Pay per View (PPV) or Electronic Sell-Thru (EST) as well as Video Ad-Supported (AVOD) model, or a combination of all. 
Apart from these, Muvi links your monetized platform to your own payment gateway and supports multiple currencies, as well as features like Coupon Codes, access to video and audio content with or without site registration, charging to user's card directly on apps like iOS and Android etc, allowing you to have complete control over the way you want to monetize your platform.
Second Row Highlight Section
Highlights
Transactional (TVOD) / Pay Per View (PPV)

Video Ads (AVOD)

Crowdfunding & Donation

Pre-ordering of Live Streaming Content
Third Row Left Text Section
Pre-ordering of VoD content is so last season. Now your customers can pre-order live streaming content as soon as the feed is available at your end. Get Marketing along with Audio & Video Monetization,  crucial aspects of your content covered in one go!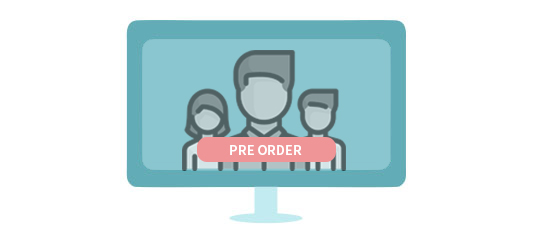 Third Row Left Text Section
Monetize video & audio content as well as live streaming, by offering the option of Subscriptions to your users. You can custom build monthly or yearly Subscription packages on your platform and also chose to offer a Free Trial ranging from a few hours to a few days.
You control what content goes in Subscription and what content goes in any other format of monetization you enable on site.
Third Row Left Text Section
Monetize video and audio content along with Live Streaming on Transactional (TVOD) / Pay per View model (PPV) as well as Rental Models. Restrict access to content by number of views or number of hours or both! Chose to setup TVOD/PPV for an entire TV Series or Individual Seasons. Setup differential pricing for existing Subscribers and Nonsubscribers on your monetized platform. The options are limitless and whatever your business model requires Muvi can support the same!


Third Row Left Text Section
Monetize your video, on-demand or Live Streaming on Ads. Muvi's HTML5 video player is VAST and VPAID compliant and supports integration with Ad Servers and Ad Networks. You can enable AVOD on individual videos and setup ad formats like Pre-Roll, Mid-Roll and Post-Roll for monetizations. Muvi encourages and out-of-the-box integrates with Ad Servers like YuMe, SpotXchange and Google DoubleClick. Once integrated, you have the option to monetize further by opting for Multiple Ad Networks, or uploading your own video-ads onto the ad server.
AVOD can be enabled to work along with other Monetization models like Subscription (SVOD) and Transactional (TVOD) as well.
Third Row Left Text Section
Confused if to produce the subsequent season of a popular series on your channel? Well, don't be. All you need to do is set a goal for the donation against content. Let your end-users donate their store credits and crowdfunding will show how much percentage of the goal is achieved.
Gauge your content popularity, audience interest level and more using Donation monetization- an out-of-the-box monetization mode offered only by Muvi to make the best use of your production budget.


Third Row Left Text Section
Nothing comes free but you still can provide some free content to your loyal customers. Muvi offers you to provide some free content to your users that acts like a preview and allows you to build trust for better engagement & monetization.
Third Row Left Text Section
Monetize your video and audio content by providing promotional coupons and discounts to users. Muvi's built-in Coupon Code engine allows you to create both unique and generic coupon codes that can be used for marketing purpose by your team and helps you run offers and promotions.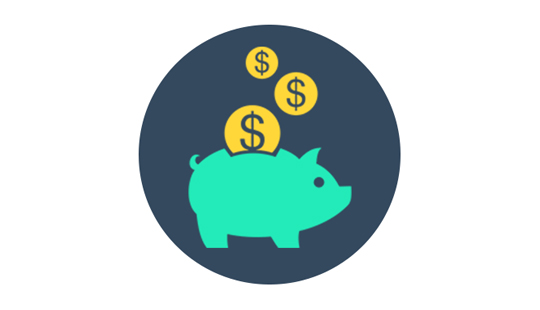 Third Row Left Text Section
Provide loyalty credits to your users against each subscription activation or/and renewal. Allow your users to redeem their credit points by watching any content from any category where you decide the latter two.
Third Row Left Text Section
Provide your users with the end-user wallet wherein they can buy, store, manage and spend their store credits to watch their favorite content anytime they want. Also, your end users can donate credits requesting a sequel or a reboot of their favorite show. How cool!


Third Row Left Text Section
You can really do everything with Muvi. Muvi allows you to accept pre-orders for video and audio content before their release on your platform. You can sell "coming soon" video and audio content, set differential pricing for Pre-Purchase and Released Videos and Audios and much more with our pre-pay option.
Third Row Left Text Section
How about turning your platform free and allow anyone and everyone to access the same with registration? Yes even that is possible with Muvi, you can open up the entire platform to all users based on your requirement and let a visitors simply come online and start accessing a video or audio content instantly, just like that.


Third Row Left Text Section
With our content bundling option, you can now bundle or sell similar content or a set of content as a "bundle" to your users. Club two or more content, as a bundle and set a price for the same that can be easily purchased by your user and gain access instantly.
Restricted Subscription Access
Restricted Subscription Access
Still doing your maths on which monetization plan suits your streaming platform in a certain geography? Well, take as much time you want. Till then stream content like a pro and earn revenue using the traditional monetization methods. Block any subscription plan across any geography as per your choice. New VoD owners, we can hear your thrill!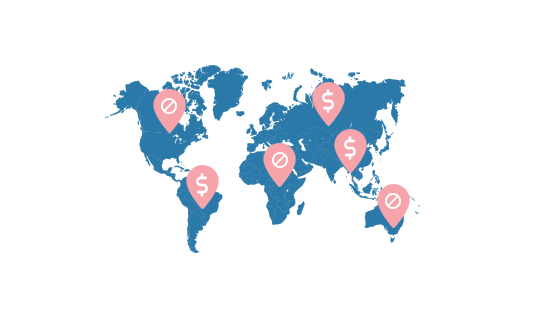 Get Your Free Trial Today, No Purchase Required
Launch your very own Video/Audio Streaming Platform|Get Websites and Apps across devices|Stream content across the Globe.
Already using a platform? Muvi will help with Data Migration, Customizations, and Integrations. Switch to Muvi today!
Upgrade / Cancel Anytime. No Commitments.