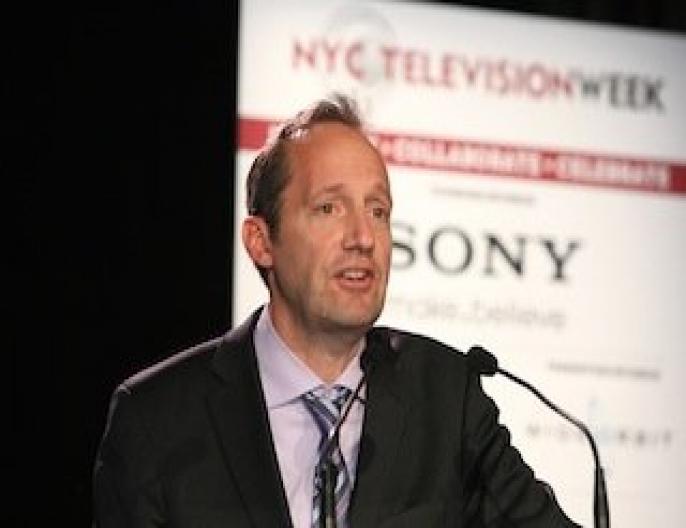 AMC COO Ed Carroll explained how the TV industry use to be hooked on the billion-dollar syndication business, how procedurals like CSI and Law & Order were the way of the future. Syndicated procedurals allowed viewers to parachute into any episode without ever committing to the series on a whole. "The detectives left the office and no one cared," said Carroll. But Netflix changed all that, with what Sarandos called "consumer's control of the demand. It used to be when I was a kid, if I overslept, I didn't get to watch Saturday morning cartoons until next Saturday." But now, "people can get the whole history of TV on demand." Sarandos told the crowd that while Netflix is currently in 50 countries, the plan is to be everywhere internationally by the end of 2016. New markets include Japan and Cuba for the streaming service, and they're developing locally based series in Mexico and France to appeal to subscribers in those territories.
Carroll mentioned that despite the revolution of white label vod streaming service, the primetime schedule as we know it, continues to propel the watercooler environment, particularly with such shows as The Walking Dead, Breaking Bad and even Game Of Thrones. "The feeling is communal; no one wants to miss a show and then hear others talks about it," he said. "A schedule creates challenges for shows to be urgent."
Read the entire story here.