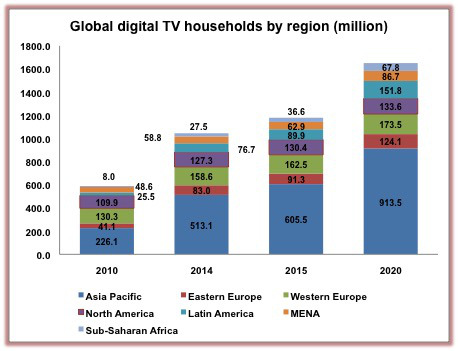 Based on forecasts for 138 countries, the number of digital TV homes will increase by more than 1 billion between 2010 and 2020 to 1.65 billion – or up by 180%, according to a new report from Digital TV Research.
The total will climb by 134 million homes in 2015 alone.
According to the Digital TV World Household Forecasts report, global digital TV penetration will reach 97.6% of television households by end-2020, up from 40.5% at end-2010 and 67.2% at end-2014. By 2020, 93 countries will be completely digital compared with only 17 at end-2014. About 124 countries will have more than 90% digital penetration by 2020.
This news comes across as a shot in the arm for video on demand distribution.
Read the entire story here.