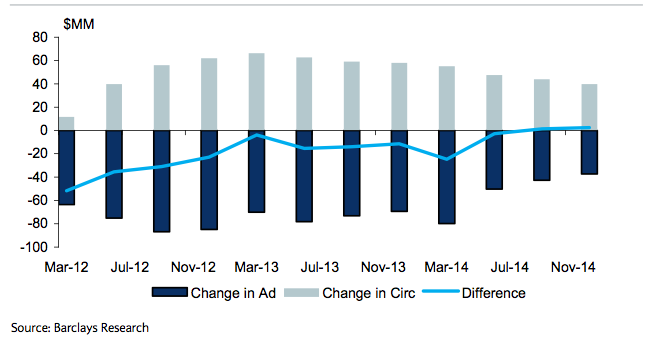 In a report published Friday, Barclays analyst Kannan Venkateshwar briefly commented on the growing surge of popularity of Internet video and how investors can gain exposure to the theme while also updating investors on 11 stocks under coverage.
According to Venkateshwar, 40 percent of U.S. homes have access to at least one OTT platform which gives them the ability to access content on their TV through an Internet stream. As such, the proportion of time spent on the Internet has nearly tripled from 13 percent in 2009 to 37 percent in 2014.
The analyst did note, however, that the data still concludes the scale of viewership on OTT is still "materially" smaller than TV.
Read the entire story here.