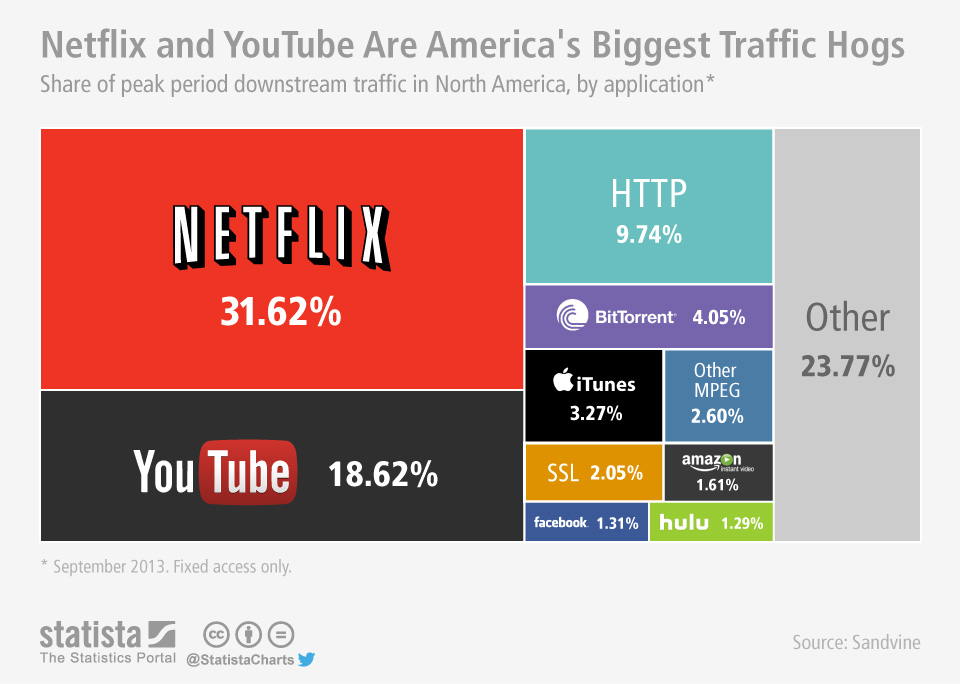 You hear a lot lately about how much YouTube and Netflix compete more and more directly with television, and even want to become more like the iconic medium. And there's more than a little truth to that, not least because TV remains the most lucrative advertising medium out there.
What's less recognized is how much those and other Internet-native "over-the-top" video services are poised to transform television. TV and online video experts at a panel discussion this week in Qualcomm's Silicon Valley office, sponsored by the business and technology forum Churchill Club, outlined several ways that's going to happen in coming years.
Of course, some people consider just about any video that's on a screen to be "television" today, so you might wonder if distinguishing traditional TV and Internet video affiliates is even relevant. "Television is an experience of programming regardless of the platform," contended Tom Morgan, founder & CEO of Net2TV, which is packaging up Internet videos into longer TV-length shows. "Whatever the consumer says is TV is TV."
Yet the distinction with traditional content is still meaningful. "For some people, TV means watching it on a TV," said Kelly Day, chief digital officer for DreamWorks Animation owned AwesomenessTV, a teen-oriented "multi-channel network" on YouTube that's home of some of the Google video site's biggest stars. "For some people, it means episodic content. They tend to refer to things on their phones and tablets as video. TV still associates, even with young kids, with a TV set."
Read the entire story here.