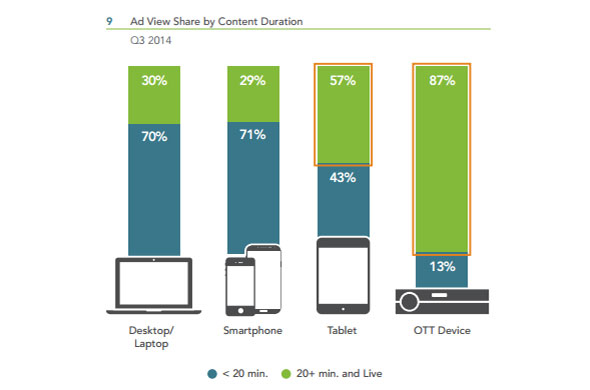 If you haven't heard of OTT, short for "over the top," you will soon. The acronym refers to video content delivered straight to the consumer via internet. The core disruptive concept is that the "pipe" created by the cable MSOs (multiple system operators) no longer provides the sole gateway to consumers' television screens. Using software, like the apps on new "smart" TVs, or hardware, like Roku or Chromecast devices, any consumer with a strong Internet connection can now bypass the dis-intermediated MSO. Think of HBO Now, a standalone service that consumers can access over the web, without a cable subscription.
OTT dynamics are also playing out in the mobile space, as consumers bypass mobile service providers to consume and share content. Think about messaging: We've relied on mobile phone operators (AT&T, Verizon, et al.) to send text messages. Now we can circumvent the data cost of traditional text messaging by using such services as Facebook Messenger, WhatsApp (also owned by Facebook), Line, Kik, and Snapchat.
Connecting the dots. As the OTT platform transforms content distribution and communication, one interesting question is what happens when brands go "over the top"? Dis-intermediating traditional media pipes to the audience compels brands to maximize ownership of consumer touch points to deliver content, experiences, and products. Doing this, in turn, will help them build more purposefully direct, longer term relationships with consumers and create more sustainable value.
It's still very early days for OTT branding, but we can already see principles and practices emerge. The companies that best understand how they interact with customers are mostly pure-play digital commerce companies. For example, Zappos and Gilt create highly compelling interactions shaped by data and aggressive remarketing tactics once they've found a shopper. Lead generation is not a one-time campaign conversion; it the first step to an ongoing relationship fuelled by a customized experience on the site, newsletters, and even retargeted display advertising once a consumer leaves the site.
Read the entire story here.