Second Row Text Section
Muvi Live helps you deliver real-time broadcasts of your live events to your audience across the world. Give your audience the experience of your live event right from the comfort of their homes through real-time broadcast.
Create a customized, enterprise-grade virtual events platform and deliver the experience of live streaming events unique to your brand. With Muvi Live, convert your events into engaging live virtual events and broadcast to as many viewers you like.
Second Row Highlight Section
Highlights
Stream any Event


Uninterrupted Streaming Experience

Monetization Revenue Models


Security


Real-time Analytics


24x7x365 Support

Third Row Left Text Section
With Muvi Live, you can livestream business events like virtual conferences, courses, training, workshops, meetings, and informal events like fairs & festivals, parties, weddings, and more. Stream live event content from multiple cameras across websites, mobile and TV apps. Invite as many viewers/attendees you like to your virtual event without letting travel restrictions, physical space, venue accessibility, or expenses limit your attendees/target audience.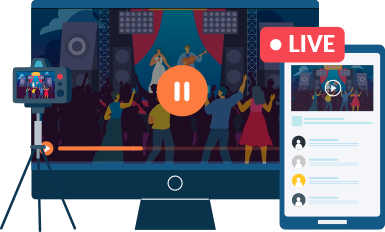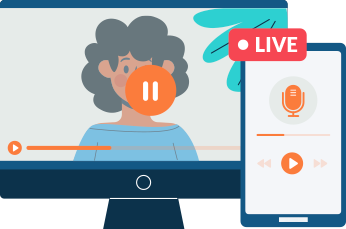 Fourth Row Right Text Section
Uninterrupted Streaming Experience
Muvi Live supports adaptive multi-bitrate streaming that helps you deliver buffer-free, auto-scalable streaming experience evening during peak hours. Broadcast high-quality, live events from multiple cameras and platforms without any external support. With the support of Muvi Live's powerful One Player, switch from audio to video or vice-versa at just one tap. Be it video or audio virtual event, your audience can switch to their preferred playback mode without missing a second of your live event.
Fifth Row Left Text section
Monetization Revenue Models
Monetize your virtual events on Subscription(SVOD), Transactional(TVOD), Video Ad-Supported(AVOD) or Pay per View(PPV) or a combination of all. You can also link your platform to your own payment gateway, support multiple currencies, and Coupon Codes. Muvi Live lets you provide access to your virtual events with or without site registrations. You can also charge from your users' card directly on apps like iOS and Android, etc. Thus, you have complete control over the way you want to monetize your virtual events platform.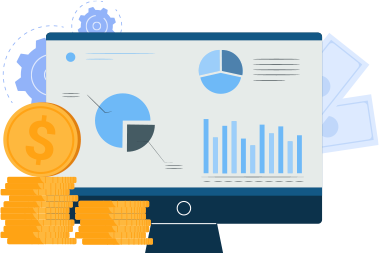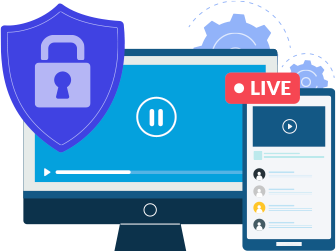 Fifth Row Left Text section
Muvi Live is tested to defend your content against a host of security threats. Muvi Live's Server Level Security & Multi-level Firewall ensures your data is always safe and secure. Muvi Live implements a Studio Approved Multi-Tier DRM which protects your live streaming content from illegal downloads via 3rd party tools. Watermarking and Screen Record Protection feature ensure your live content remains untampered even during the playback. With Muvi Live's VPN Detection, you can even restrict content streaming to specific regions, allowing users belonging to selected locations to access the virtual event.
Fifth Row Left Text section
With Muvi Live, you can track the performance of all your virtual event content.  Analyze and optimize audience's behavior in your Virtual Events platform by enabling user's attention span, drop-off rates, devices used, buffering time, viewing habits of users, and so on. Get more insights into attendee engagement and evaluate your content quality by enabling live engagement tracking, real-time monitoring and trouble shooting. Add metrics to know bandwidth consumption for every virtual event broadcast. Integrate your platform with Google Analytics and measure post-event sessions data. Muvi Live also helps you track the revenue generated from each monetization options you choose,be it Subscriptions, Pay Per View, and Bundles. For more detailed analysis, you can also add unique metrics and filter data by device, user location, browser and much more.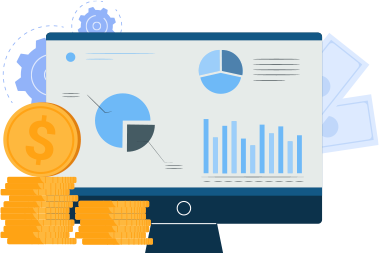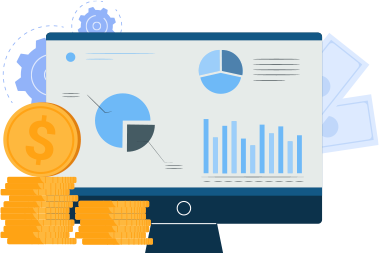 Fifth Row Left Text section
With a dedicated support team working round the clock, we, at Muvi Live, provide our customers support via different modes like-Ticket System, Email, Live Chat, Online Tutorials, and Help Articles. Our industry-leading team of skilled developers, engineers, streaming specialists and project managers offer expertise and guidance for a flawless virtual event platform experience.

Africa's latest online Video-on-Demand Platform. The best of Black and Nollywood series (and movies).