It's 4th of May and Sheldon, Leonard, Raj & Howard have all gathered at Sheldon's for their annual Star Wars Marathon, streaming on their favorite Video Streaming Platform! It's an annual affair and being die hard fans of Star Wars, it's natural for them to dress up as their favorite characters and also show off their Star Wars merchandizing and limited edition collectibles in order to grab the bragging rights to who is the biggest fan.
However, they had to spend a huge amount of time finding their favorite collectibles and merchandizing from online shopping sites like eBay and Stuart's comic book store.
Wouldn't it be cool if they already had their favorite products listed alongside the movies so they could buy 'em while watching the marathon from their couch without even leaving the movie they are watching?
Is that possible? Can you do that..? Yes, Muvi's new feature Muvi Kart lets you sell your physical products along with the streaming videos.
Introducing Muvi Kart
Muvi Kart is "the" perfect add-on by Muvi that allows you to sell physical products like T-shirts, Caps, Mugs, Action Figures, DVDs, BlueRay Disks, Fitness Equipments or any Merchandizing or goods alongside your videos to attract a better revenue action from your users.
Muvi Kart not only opens one more stream of monetization for your "SVOD" audience that was less likely to pay you beyond their monthly subscription fee, but even lets you target the audience that is in "Free Trial" period or users who have just signed up to consume "Free videos" on your platform to those site visitors who are just browsing,with Muvi Kart's 1-Click and Guest Check out features! It becomes super easy to target and monetize this entire segment of visitors that would've been missed if you only had a "digital" offering.
Who it is for?
Muvi Kart is for all those video content owners, who have been looking for different ways to monetize their business. Whether you are a multi-channel broadcaster or a TV series owner, or if you sell your talent through the medium of online videos, Muvi Kart quickly lets you setup your Physical products store alongside your video platform and start selling instantly. You can sell anything from DVDs to T-shirts and scale models to mugs and watches and other signed copies.
Irrespective of your content size, irrespective of your industry, and irrespective of your product listing, Muvi Kart lets you launch your own physical store just in a few clicks.
What's in it?
Muvi Kart is an added online selling feature to your Muvi powered video platform that provides all the features and facilities of a standard eCommerce builder to let you launch your own Physical product store alongside your videos within a few minutes.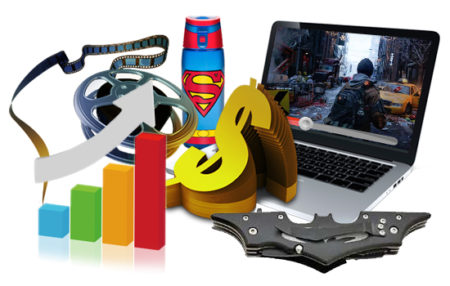 Here are some Interesting features you can expect in this small packet of big goodies:
Completely Managed Solution
Muvi Kart is managed by Muvi end-to-end. It is an all-inclusive online selling add-on that lets you perform all the functions that you would expect from an eCommerce builder. Since it is an already built feature, all you need to do it to login, list your products, customize the look and feel and launch. No need to worry for anything IT related, Muvi team works hard to take care of it.
No extra Cost
Muvi Kart is an add-on to Muvi's video platform and thus, it comes at no extra cost for existing Muvi customers. All existing users of Muvi platform can use this feature as a free addition to their subscription and multi-fold their monetization channels. Muvi simply charges a small transaction fees to handle the process.
Meets all Marketing needs
Muvi Kart also comes with various pre-equipped marketing and analytical tools so you can keep an eye on the behavior of your viewers and control the performance of your platform. Muvi Kart lets you manage pre-orders and inventories, comes SEO ready, lets you keep an eye on revenue analytics, runs on multi-devices, supports multi-currency & languages and has an in-built coupon engine so that all your platform performance issues are sorted.
What are your Advantages?
Muvi Kart comes with various goodies of an eCommerce store builder where you can sell your Physical products alongside your streaming videos and take one step ahead winning the business..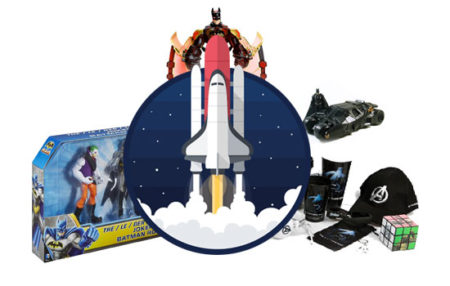 Different Monetization options
If you are a video content owner and monetize by selling your streaming videos, you can monetize in three to four different ways by allowing different access on your video platform. However, you will always miss on some customers that are not interested in paying for consuming your videos, but these customers might get interested in buying their favorite superhero T-shirt or a DVD pack of their favorite classics when advertised alongside their favorite videos. Adding a Physical products store to your video platform will not only open one more monetization option but will also help you understand your audience more and serve them better.
Higher Customer Loyalty
When your viewers are interested in your video content, are happy with your platform's services and also get to buy their favorite merchandizes from your brand, where else do you think they'd want to go. Maintaining customer loyalty is the all about providing them better experience and Muvi Kart is equipped with all the tools to help you keep a track of your channel's performance and enhance it to match up to your viewers' expectations.
Better hold of Competition
Selling physical products along with a video streaming platform is an added way to reach your audience. This will strengthen your market reach and gain you more audience better than any of your competitors. More audience will also mean better brand awareness, and a step ahead in the competitive market.
Increased Revenues
No doubt, when you have two monetization strategies and are reaching your audience by all means possible, you will have a greater reach and a higher rate of revenue inflows. Muvi Kart also comes with various means to maximize your revenues by letting you manage your revenue analytics and optimize it better.
Conclusion:
The world has become a digital space and consumers today rely more on their internet boxes than shopping at stores or malls when it comes to buying their favorite products. Everyone is selling everything online and monetizing on different fronts reaching a mass audience than they could ever reach through any other medium. eCommerce has also boomed and transactions in Digital and Physical products both have multi-folded huge over past few years. Whether its about shopping on Amazon.com or subscriptions on Spotify or Netflix, the demand and consumption for both physical and digital products has 4 folded quickly in a short time. And thus, this is the perfect time to start selling your merchandizes with your video platform to gain the buzzing advantage.
For better understanding on Muvi Kart, Kindly refer to Muvi Kart Feature Page or Muvi Help page..
Start a 14 Days FREE Trial with Muvi and win the video streaming space Today!
Also Read: 5 Live Streaming Business Ideas to build on