Second Row Text Section
Muvi's DVR feature lets your users pause, rewind, and replay video/audio live streams. 
When a DVR stream is detected, the end-user can use the sliding window to seek back in time or go live, all the while the event is live and in progress. With DVR enabled, your users can rewind and replay the live broadcast for upto 30 minutes.
Second Row Highlight Section
Highlights
Supported on Multiple platforms

Pause, Rewind and Replay Live Streaming


Supported across Third Party Players

Multiple Subtitles
Supported on Multiple Platforms
DVR feature is supported across web and mobile(Android and iOS) platforms. This gives your users the flexibility to pause and rewind stream content from their Android & iOS phones and lets you engage them across devices. DVR is available on mobile browsers and applications.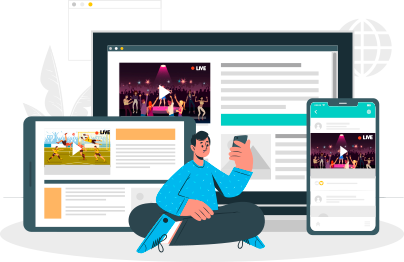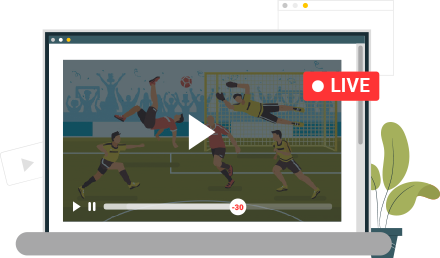 Support for SRT and VTT
Pause, Rewind and Replay Video Live Streaming
As an admin, you can enable your end-users to pause, rewind as well as replay the ongoing live stream event by upto 30 minutes. The DVR feature allows your users to do so by using the play/pause button on the player control. When your users seek back the livestream, the "Live" button on the screen changes to "Go Live".
Default Subtitle
Supported across Third Party Players
Worried about integrating the DVR feature with third party applications? Our DVR feature is supported across all leading third party platforms.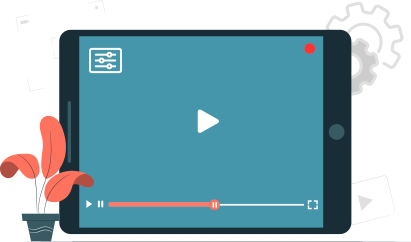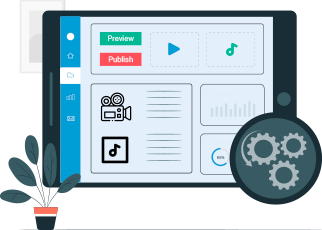 Default Subtitle
DVR feature gives you the ability to enable or disable the same from your CMS. Enable the DVR feature for your livestreams at a click of a button and allow your users to rewind your livestream feed by 30 mins.
Get Your Free Trial Today. No Purchase Required
Launch your very own Video / Audio Streaming Platform | Get Websites and Apps across devices | Stream Content across the Globe.
Already using a platform? Muvi will help with Data Migration, Customizations, and Integrations. Switch to Muvi today!
Upgrade / Cancel Anytime. No Commitments.