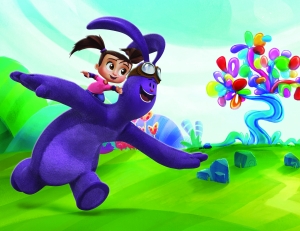 Amazon has acquired a package of seven kids and family titles from Fremantle Media for its Prime Instant Video streaming service. The SVOD player has bought Kate & Mim-Mim(pictured), children's seriesTeam Toon, Alien Dawn,Really Me, The Aquabats Supershow! And Monsuno from FremantleMedia Kids & Family Entertainment.
Stop earning in pennies from CPM and Ad-based revenue model provided by sites like YouTube & Vimeo! Realize the true potential of your video content & start earning top $ for the same from Subscription driven and PPV revenue model. Launch your own VoD site at ZERO CapEx cost and in matter of hours with Muvi SDK.
Read the entire story here.