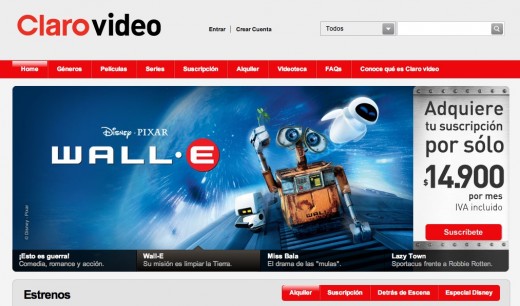 In a market controlled by non-Latin American operators, Argentina, one of the most mature pay-TV markets in the region, also has the highest penetration of multiscreen platforms and video-on-demand (VOD) online services, closely followed by Colombia, says Business Bureau.
In its latest report on the region, Business Bureau found that the region has 123 different multiscreen and OTT video services, and over 150,000 VOD titles are available online. The absolute regional leader is Netflix, with 19% penetration, followed by HBO GO (8%) and FOX Play (8%), indicating the powerful position of US platforms in Latin America.
But Netflix isn't managing to top one of the most active markets in the region, Colombia. With 40 different platforms operating and over 30,000 VOD titles, the Caribbean country is led by FOX+ (12%), followed by TNT GO (10%) and FOX Play (10%).
Read the entire story here.