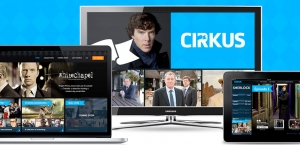 Cirkus, the UK content SVOD service, has launched in Finland. The service has launched on the Sonera IPTV platform, which is run by Swedish/Finish telco TeliaSonera. It rolled out this week on the Finnish service and will then launch on the Telia service in Sweden in January. Cirkus is a low-cost SVOD service for pay TV operators and is seen as a way for pay TV incumbents to insure themselves against the threat of the wave of new OTT platforms.
Netflix has 31.7 million paid subscribers! What are you still waiting for? Launch your own Video Streaming or Video Streaming Platform for FREE and in a matter of few hours with the help of Muvi.
Read the entire story here.