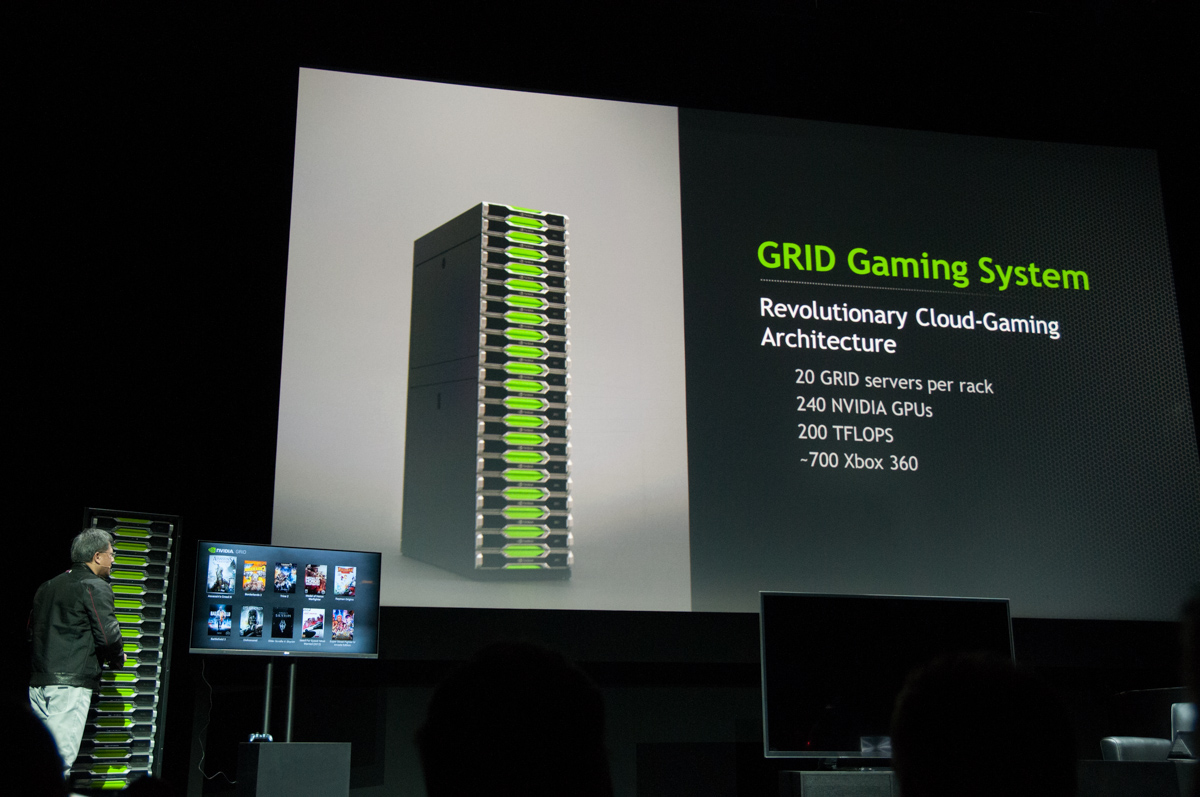 Don't expect online games to stream to your TV or PC at 4K resolution anytime soon.
While it is possible to stream 4K movies from online services like Netflix to PCs, TVs and set-top boxes, streaming games from the cloud requires many infrastructure changes, said Jen-Hsun Huang, CEO of Nvidia, during a media briefing at Computex.
Nvidia can currently stream 1080p games at 60 frames per second from its Grid online gaming service, but the video on demand technology needs to be developed for 4K streaming and a lot of fine-tuning is needed at the server level, Huang said.
Many 4K TVs and monitors are already available, and display images at the 3840 x 2160-pixel resolution. Games typically require two-way communications, and servers process bits related to games differently than video streams.
Nvidia currently uses high-end GPUs on the server side for the Grid service to optimize games for Internet connections. The resolution of the game stream, however, depends on the quality of the connection, and streaming 4K games would likely require faster Internet connections.
The company already has the hardware to support 4K game streaming with its new Shield TV console announced last week. The console runs Android TV and can also stream movie shows at the 4K resolution from Netflix.
Read the entire story here.