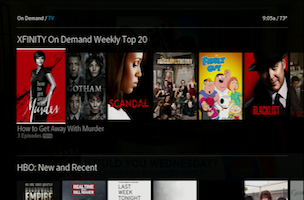 Video on demand (VOD) is now promoted by TV networks, embraced by advertisers, a focus for cable service providers and frequently used by consumers. Senior Vice President and General Manager, Video Services for Comcast Cable has put forth four points highlighting the service's growth:
Predictability – Consumers now have idea about the number of episodes in a show or when the content would be loaded after it premiered.
Ad serving – Programmers now have the ability to swap out ads on VOD
Measurement – C3 viewing that only included live viewing and DVR viewing now includes VOD
Audience – 70% Comcast subscribers use VOD services, with a 100% increase in time spent viewing TV content on VOD in the past three years.
VOD with expansive content libraries and some early access to shows certainly boosts up commercial viewing and generates attractive perks. New OTT players are going to adapt or expand their business models to compete in the changing market.  Click here to learn how Muvi Studio can help you launch your own Internet TV or Video-on-Demand site for FREE!
Read the entire post here