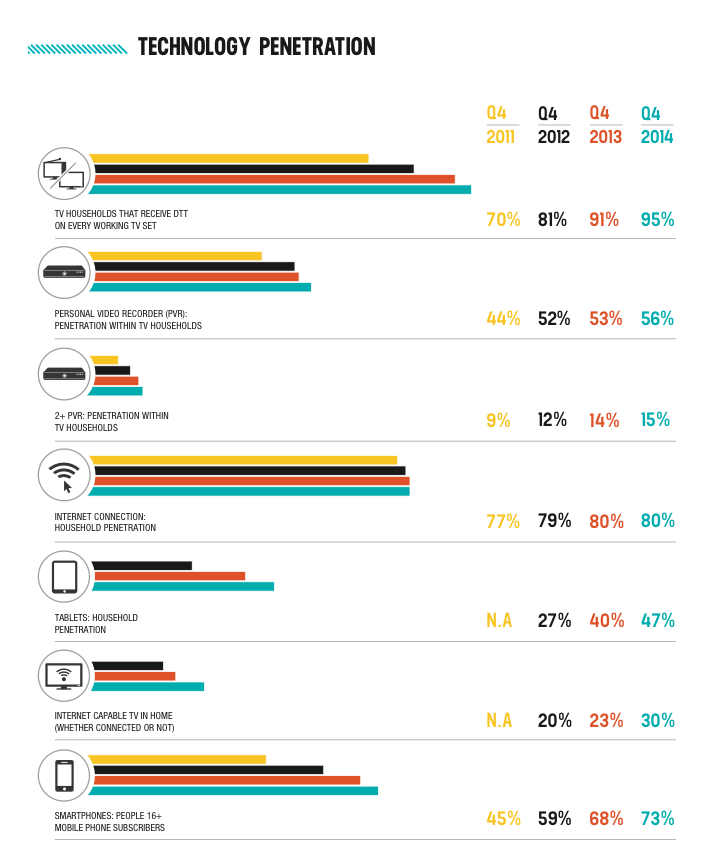 The 2014 fourth quarter report by RegionalTAM, OzTAM and Nielsen examines the household take-up of screen technologies and interplay between them. The report found household take-up of internet-capable devices reached a new high in Q4 2014. Australian are spending on average 37 hours and eight minutes per month online, compared to the previous year of 38 hours and 8 minutes.
The percentage of households able to access digital terrestrial television (DTT) has increased again to 95% this year. Take-up of personal video recorders, Video streaming platform supporting dongles, tablets and smartphones have all also increased in since Q4 2013. Internet-capable TVs have shown the fastest adoption rate this year.
Read the entire story here.