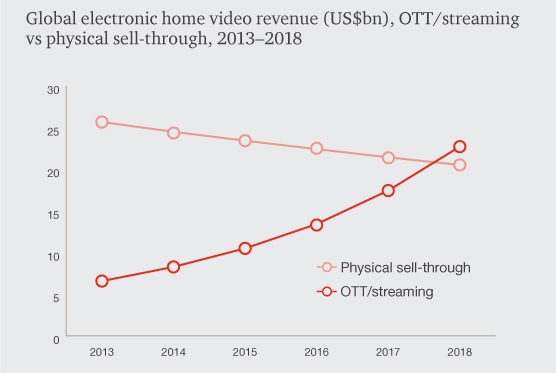 The growth of over-the-top (OTT) video delivery has been nothing short of spectacular. In the last 12 months alone, OTT has grown to $9–12 billion in global revenues, with $1.9 billion of those revenues coming from emerging markets, according to a report from PWC. In
fact, international viewership is now estimated at 19.4 million viewer households.
A new report on the growth of OTT—and the challenges faced by OTT service providers—was released today. Titled "Over-the-top Video Delivery: Challenges and Opportunities for Global OTT Service Providers," it was produced by Unisphere Research and Streaming Media magazine, sponsored by Level 3 Communications, and crafted by Transitions, Inc.
"OTT video delivery is making a marked impact on both the broadcast and streaming industries," the report states, "driving consumer and technologies shifts in media consumption. These shifts have fueled a myriad of solutions to the technical and security challenges—and even some monetization barriers—that often prevented premium content owners from entering the OTT video services market."
Several key issues that have been addressed, though, are clearing the way for a new wave of OTT service providers.
Read the entire story here.