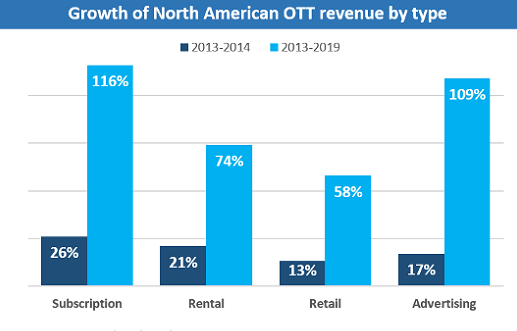 The tide is turning. Once considered merely an "early adopter" offering, over-the-top VoD services are poised to come into their own and earn some big bucks.
Pay TV revenues peaked two years ago and are now on the drop, at the same time that over-the-top revenues have begun to significantly grow, according to a study from Digital TV Research. The research firm found that over-the-top revenues are on pace to surpass $10 billion in 2020, up 52% from $6.85 billion last year. That's more than five times growth from the over-the-top revenue realized in 2010, which was about $2 billion then.
Read the entire story here.