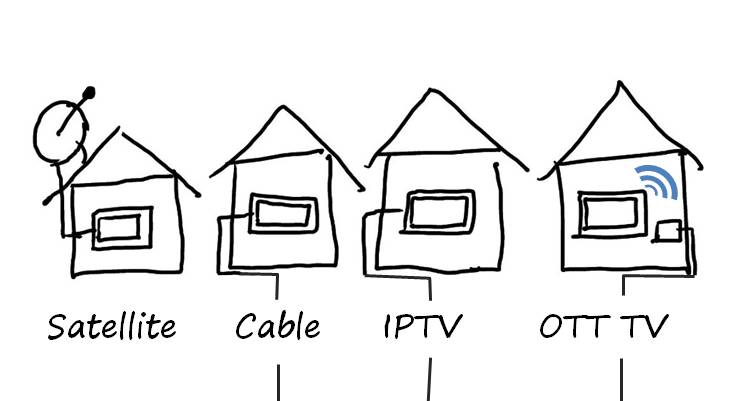 You are doing over the top (OTT) already if you stream content from Netflix, Amazon Prime Fire TV Stick,Slingbox, ellentube, the recently launched HBO Now and of course YouTube. These are just a few examples. OTT content is anything that reaches you the TV consumer without being mediated by an operator—a broadcast or cable network provider. Most new TVs today are "smart," Internet enabled with apps from Netflix, Hulu and several others bundled in. Playstation, WiiU and most Blu Ray players also can facilitate OTT video services.
Broadcasting Experts at the NAB Show said all broadcasting will be IP-based within the next five to 10 years. Yes, CBS, NBC, ABC and Comcast et al will still be around, but content will be delivered by the Internet. It's happening already.Executives from the Disney/ABC Television Group spoke at NAB about how the company is transitioning its broadcast operations to a unified IP cloud architecture using Imagine Communications, a video infrastructure and management provider.
Read the entire story here.