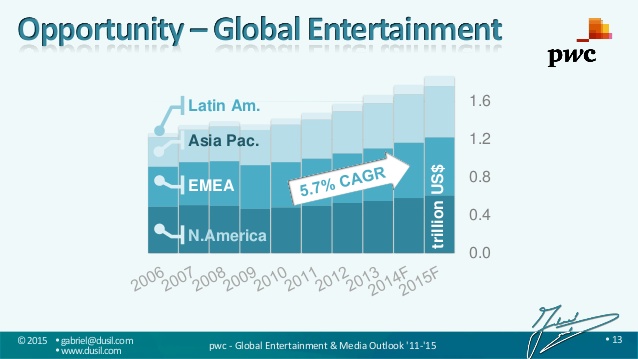 When HBO announced its plans for HBO Now, a standalone video streaming service that does not require subscribers to sign up for a cable TV service, it raised a few eyebrows among industry watchers. After all, the US cable programming giant, known for blockbuster hits such as Game of Thrones, risked alienating cable TV companies which have been its key distribution partners since the birth of the cable TV industry. Yet, faced with stiff competition from the likes of Netflix, HBO had little choice but to jump on the over the top (OTT) bandwagon.
It is predicted that the Asian OTT market will reach US$8 billion by 2020, up from US$3 billion today. But what's driving the demand for OTT, an industry buzzword that refers to the delivery of content over the Internet?
First, consumer demands have changed. Viewers no longer want to be tied to a programme schedule. They also like to watch – and sometimes binge-watch – their favorite shows at any time and on any device. Second, the rise of faster mobile and fixed broadband pipes have made it possible to deliver high definition and 4K content over the Internet without relying on aging cable TV networks.
And finally, the popularity of mobile devices has been driving the consumption of video content from TVs, to tablets and laptop computers. Viewers also prefer to see personalized ads and engage with video content through social media interactions.
Is Pay TV dead?
Lest you think the good old linear television is dead, think again. Several industry studies have shown that there is still room for growth in the pay TV industry.
According to Digital TV Research, pay TV revenues in the Asia-Pacific region will grow by US$10 billion between 2014 and 2020 to reach US$41.52 billion.
At the same time, pay TV penetration will rise from 59 per cent of TV households to 68 per cent by 2020. In China alone, there will be some 323 million pay TV households by 2020, followed by 179 million in India.
These pay TV providers are likely to augment their pay TV services with OTT video or video-on-demand services, allowing viewers to watch the same content on multiple screens on a PC or mobile device.
Read the entire story here.