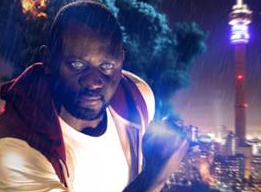 Holland-based distributor FCCE has taken a series that's billed as starring "the world's first mainstream African-based superhero" to Discop Africa. The FCCE exec added that: "With the huge success of drama series at free-to-air channels, digital channels and VOD platforms like Netflix we automatically see a growing demand for high quality drama series. In our constant search for top quality content we see more and more great storytellers and high-quality drama productions coming from new territories. Jongo is one of the best examples of that trend."
Looking for Enterprise grade VoD & Video Streaming Platform to launch your own VoD Site? Muvi SDK is your Platform-in-a-Box solution that takes care of all the technical infrastructure including servers, hosting, storage, bandwidth, CDN, Security including DRM & encryption, database and native applications for Web, Mobile and TV, backed with a 24×7 Tech Support team to ensure your Platform never goes down!
Read the entire story here.