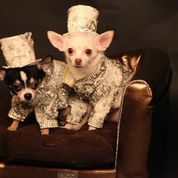 Poland's TVN has acquired programmes including Seven Network'sWorld's Richest Dogs from distributor TCB Rights. Other newly-announced TCB deals include a 33-hour VOD deal with Krakow-based Grupa Onet and a series of programme sales to AMC Networks Europe.Czech Republic's FTV Prima has bought a 20-hour package.
Why drive traffic to 3rd party Video sites like YouTube and Vimeo? Launch your OWN Video Streaming or VoD Platform and OWN & Monetize your own Traffic with the help of Muvi SDK.
Read the entire story here.