Over The Top platform is evolving and has exponentially grown over the past few years. There is so much space for content, and hence it has become the best choice to binge-watch a series, Tv shows, films, documentaries, anime, and whatnot? OTT world has dominated the entertainment category by setting unreachable milestones for other traditional media mediums.
Highlights-
Current OTT stats worldwide

Importance of user experience

Common challenges faced during OTT watch

Ways for the betterment of user experience marketing
The success of OTT platforms cannot just be the engaging VOD content it promises. It cannot just be the original content. It's not about having variety even! It's about creating a different user experience and a very distinctive new way to consume good content. Freedom in accessing content anytime, from any device, downloading on personal devices, getting smart recommendations, pausing, rewinding, profile based viewing experience and much more! .
According to Statista research report 2021, there are over 40+ OTT platforms present in India and over 2,280.27 million people have access to OTT video worldwide. Every single OTT platform offers the best in market products/services, but what is the leading factor behind some of the platforms being the top players, while some are still struggling to strengthen their base?
No doubt content is always the king, but considering the fact that the end-users are the survival factor,  focus on user experience marketing should be highly prioritized.
What is UX marketing for OTT?
Industry best User Interface/User Experience design is a prerequisite for OTT platforms because it accredits the customer to have a great experience using your product.

The importance of user experience design for OTT platforms cannot be defined in one sentence. In the OTT platform gener, user interface(UI) is the very first thing the user interacts with, that is why it has the potential to be that X-factor for the platform to build loyal engagement of the viewers. In short, an interactive user interface works as a funnel for revenue generation.
What are some of the pain points of users while using OTT platforms-
1-     Page navigation is very slow
2-     Not able to decide what to watch/not able to find anything interesting
3-     Video trailer is not available
4-      Fast internet connection required for smooth watching experience
Most of the issues gathered from  the viewers were about the user experience. So how to tackle it-
6 proven ways to improve user experience-
When we know with whom we are competing, half of the market research is done. Only when we are aware of what our competitor is offering, that is when we can come up with even  better service and solutions.
Tips-
For OTT players, it becomes essential to deliver the best in industry user experience. Thus, the ratified way to do so is-
1- Start with deciding user personas
2- Develop performance driven design/ screen wireframes based on the interest of the user personas. (By doing so, the OTT platform offers the best-customized user interface) 
3- Minimize the steps to reach the desired content 

Summary-
By doing essential data analysis, OTT business can have in-depth knowledge of the user demands and scenarios for testing use cases. It leads to an OTT screen developed with real-time user experience data and generates organic user traffic and revenue.
Also read: https://www.muvi.com/blogs/how-to-boost-your-product-launch-with-live-streaming.html 
2- Categorization of the home screen-
According to studies, around 50-55% of OTT users look for something new each week, while 60-62% of OTT viewers face problems deciding what to watch. Hence, it is self-explanatory! The best help OTT platform can offer the viewers is to provide fresh content at their fingertips straight in front of their eyes. 

By categorizing each content section, OTT businesses not only help the viewers in selecting the desired content but also save the time of searching the same while having a second thought to switch to another platform.
For example-
If a user is interested in action movies, and after logging in, he lands on the home screen with an action movie recommendation playing, the user is engaged right from the bat!. It saves time, builds user interest, and creates loyal subscribers in the long run.
3- Customize search option-
It is always better to give your viewers the option to search their content on their own. 
To roll out a preeminent user experience, it is recommended to provide customized search options. With smart search options, users have the freedom to choose suggested options from the popular searches, recent searches, filter search by region, genres, and schedule.
The more options a search field has, the more your OTT app creates engagement with the users.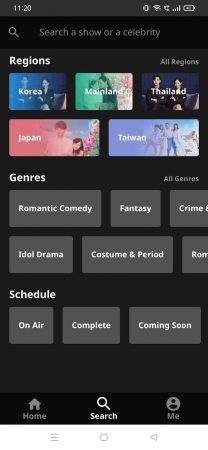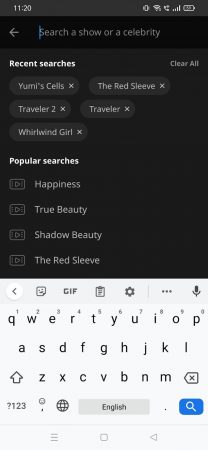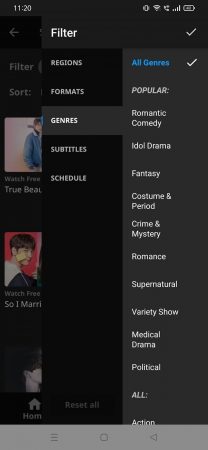 4- Personalized recommendations with AI algo-
AI technology has attained the hall of fame in the technology industry by providing personalized user recommendations in a very exact ratio, prompting the -"Oh! I have to watch this" reaction on every recommendation.
The recommendation made by robust AI engine is solely referenced with the previous watch history and the interest of the user. For better understanding here is a real-time example- If a user has watched a series/ just watched the trailer of the series, and has clicked on the like button, the AI technology will mark that series into its database, under the specific users' interest list and next time when the user surfaces on the home screen, series from the same genre will show in the "top pick for you" section.
 Isn't that amazing for a user? When he/she opens the app, the app has already served their interest in dedicated TV shows/series right in front of their fingertip.
5- The most direct way to engage OTT viewers – Push notification
If we have to define the capability of a push notification, then it will not be wrong to say that it can directly help to land a user on your home page. On the same note , an ill timed or badgering/repetitive notifications can lead to app uninstallation, yes, it's a thin line that can be easily tread on with a good strategy

 According to studies, around-60-70% of app uninstallation happens because of unnecessary push notification.
Let us check out the attributes of a winsome notification-
1- It is a personalized one and reflects the viewer's interest.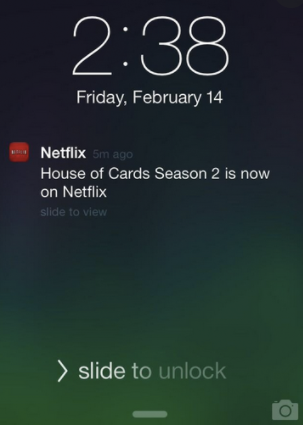 2- Notification is delivered based on the active device time of the user, such as post lunch, post office time etc. 
3- Actionable push notification with good graphics catches attention and acts as CTA for the app
6-Design your subscription model taking into account the user groups-
The OTT platforms have subscriptions to generate revenue and monetize their whole operation. Different OTT platforms differ from their subscription models. For example, some OTT platforms offer free content to all viewers and have separate premium content for the subscription holders. Some provide all content to the subscribers. In the same way, subscription plans vary from one model to another. The price, number of users, number of devices in use, validation, annual, monthly, quarterly subscription all models vary from each other.

If you have a well planned and executed

subscription model

, it automatically becomes favorable to a wide group of viewers, nothing can stop you from creating buzz in user traffic generation, while in reverse, a not so well thought of subscription model strategy can make your users  abandon the app  as well. So think thrice before deciding on your subscription models.
Conclusion-
For OTT platforms, the best approach towards gaining a loyal customer base is by developing a user-friendly, performance driven design for their users. The more user engagement OTT platforms drive, the bigger the success. 
Muvi is one of the most thriving leaders in the OTT platform service provider arena. We at Muvi understand the dynamism of user experience and create UI screens personalized for the worldwide user base.
It's about time! Your loyal customer base deserves to use the best in class UI and Muvi makes it possible, hands down. We would encourage you to give it a go, by taking up a 14-day free trial today to get started (NO credit card needed)!