Cutting the cord or canceling your cable or satellite TV service in favor of a streaming service seems to be the trending topic these days.
Cord-cutting is an actual phenomenon. It implies dumping a traditional TV subscription or cable service to switch over to a streaming service to consume your content or watch TV programs & movies that are delivered to the viewer via the internet.
There are several streaming services that offer your favorite content on the internet without an expensive cable subscription that comes with channels you are never really going to watch.
Some of these popular video streaming services around the world are Netflix, Amazon Prime Instant Video, Sling TV, Hulu, BBC iPlayer, iflix, Hooq, and HBO Now.
History of Cord Cutting
Here's a short history of how Cord cutting actually started! Hold on to your guns. This is pretty darn interesting. I promise.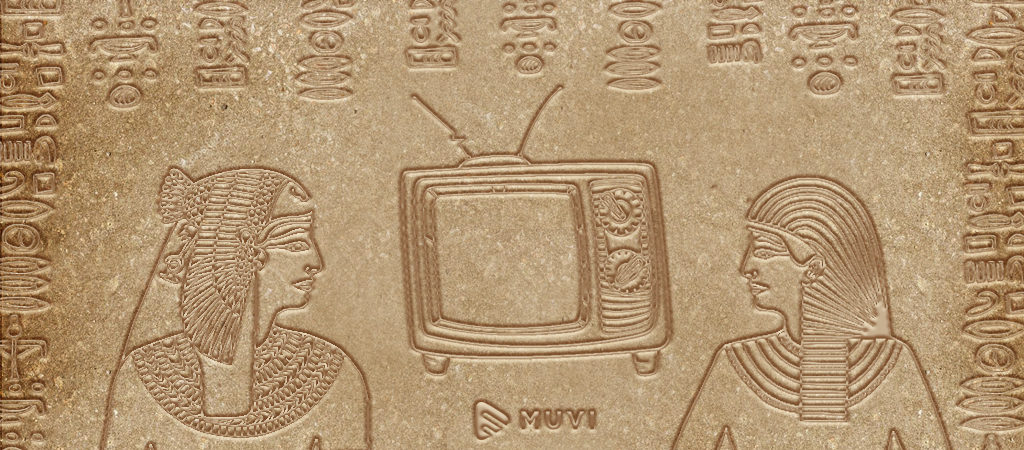 Before I delve deep into the history of cord cutting, I must define what cord cutting exactly is. For the sake of this post, in simple words, cord cutting is the act of making the choice for paying for streaming video over paying for traditional cable TV.
Cord cutting started somewhere between late 2007 and early 2008.
It was at this juncture that cord cutting moved from just an experimental activity to a more radical movement. So how did cord cutting start in 2007/2008?
There are two major events that took place during 2007/2008 which made streaming content easier. One was the release of the first Roku player and Apple TV device which totally transformed the way viewers watched videos, changing it from being a complacent computer based activity to a more portable pursuit on the TV since these devices can just be plugged into the TV and content can be streamed instantly without the need for any additional equipment like a set-top-box or an antenna as required by traditional cable TV or satellite TV service.
Another major event in 2008 was the addition of apps for Netflix, Hulu and Amazon on devices like Roku and Apple TV which enabled providing great video content to users at their convenience.
Why did people want to cut the cord?  
There is so much more to cord cutting than just being able to save money each month, in comparison to hefty cable TV package subscriptions (that's definitely a plus).
With traditional TV, viewers were limited to watching their favorite movies and TV shows in the living room from the comfort of their couch.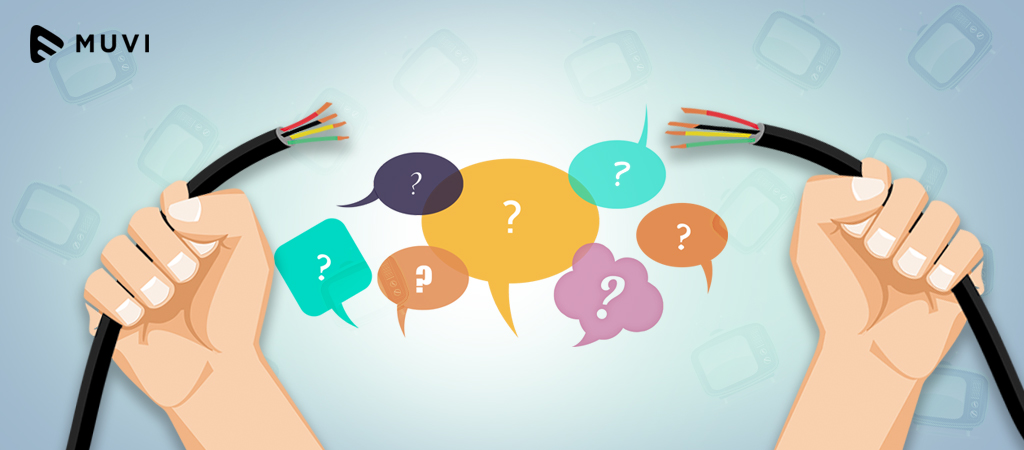 If they wanted to watch TV in other rooms they would require a separate connection from their cable TV service provider.
This scenario has changed drastically with cord cutting since viewers are no longer limited to watching their favorite TV shows/movies/TV channels and other videos on one specific device.
As the term "TV Everywhere" suggests, viewers can literally stream video content from anywhere, at anytime and on any device of their choice whether it's a smartphone, tablet, smart TV, laptop or essentially any device that supports streaming.
People were also getting tired of browsing through scores of channels, most of which are part of a package and are not all consumed in terms of viewing, this lead to subscribers of traditional TV channels feeling frustrated about the fact that they have limited choices as far as what they want to watch on TV. Switching over to a streaming service provided the convenience of choosing exactly what a viewer wants to watch, where one wants to watch the content and were no longer bound by a "TV Schedule",
Another important factor was commercials. On services like Netflix, TV shows and movies can be watched without any commercials unlike a traditional cable TV service where there are annoying commercials every few minutes of TV show or movie viewing, even if you are paying for access to this TV channel.
Some other factors contributing to cord cutting could be rising costs of TV service, people losing interest in traditional cable programming leading an increasing number of people to drop cable and switch over to streaming.
Now as the number of service providers that offer live TV increases, it shows how much cord cutters are misconceived. Many cord cutters want Live TV. According to a study, as compared to the number of global cord cutters, the number of subscribers to Sling TV, PlayStation Vue and DirecTV Now is a lot lower. This makes it pretty evident that just streaming TV channel content online is not the only thing that cord cutters want.
If we go to think about it, there is a lot of talk about how cord cutting is simply about saving money and nothing more than that, we can take the example of the music industry specifically with iTunes wherein users can buy individual songs that saves them money however, it is more about the ability to pay for just what they want.
So in a nutshell that is the whole truth behind cord cutting that cable personnel overlook.
So what prevented people from going back to cable TV?
Introduction of platforms like Roku and Apple TV and the 2008 recession made people ditch cable/satellite TV so they could save money. However, that makes one wonder, why didn't people go back to watching traditional TV after the economy improved? So here's why:
It all boils down to control and content. Once you ditch cable TV and discover how cord cutting works exactly, you will know what a great experience it is to watch what you want and when you want.
Cord cutters have a lot more control now over what they want to watch as compared to what they wanted to watch back in 2008-2010.
There is so much more to cord cutting than just being able to save money each month, in comparison to hefty cable TV package subscriptions (that's definitely a plus). It offers a much-enhanced TV viewing experience to the viewer and puts them in control, viewers schedule no longer needs to revolve around the "TV guide" and this is a much more liberating experience to the viewer.
Is cord cutting really catching on?
According to various research, 13% of US homes now have broadband but no pay-TV package and just in Q4 of 2016, 400,00 homes across US have joined the cord-cutting ranks, and in 2016 alone some 2 million homes have cut the cord.
8% of the US population with an average age of 43 are Cord Cutters. Cord Nevers are 9 years younger with an average age of 34 and represent 9% of all US consumers. More than 52% of those who have never had cable are millennials between the ages of 18-34 as opposed to 35% of those who cut the cord.
The research goes on to mention that the total number of so-called "broadband-only" homes in US stood at 15.4 million at the end of 2016 and this is expected to grow to 28 million by 2021 — —
The pay TV business is on a decline. The pay TV business lost 762,000 customers in the first three months of 2017 and Craig Moffett who is an analyst from MoffettNathanson says that the industry had its worst Q1 so far.
Essentially the pay TV industry shrank by 1.3% to 2.4% in a single quarter. Almost a million homes cut the cord or decided not to take one in the first place in Q1.
Ok so that's just about USA, what about rest of the world? Is cord cutting a global trend?
Consumer Insights surveys have found that, as a percentage of total internet households, U.S. video cord cutting (11%) is comparable to major countries in Europe and Asia. Studies conducted across 8 different countries point to consistent figures that are comparable in trend with USA ranging from 7% in France to 15% in China.
Another research points to fact that Half of video-cord-cutter households in China and more than two-thirds in South Korea receive TV entertainment via online video services.
Connected Consumer in Europe, a new report from Parks Associates, reveals Spanish consumers are more likely than consumers in other Western European markets either to have never had pay TV or to have cancelled pay TV in favour of online video sources. Spain exceeds the U.S. in percentage of cord cutters and broadband households that watch online video, but in the U.K., France, and Germany — the incidence of cord cutting is far lower than in the U.S.
Overall what we are seeing currently is a global trend and reasons for cutting the cord more or less are same across the world.
Future prediction:
Various studies point out that the market for linear TV is shrinking rapidly with increasing number of viewers switching over to OTT Streaming services. This is apparent from one of the key points of a research study we had referred to earlier in this blog post.
The number of broadband homes without pay-TV packages will grow to 28 million by 2021 which is not too much of an aggressive forecast as per Kagan's analyst: Tony Lenoir.
Considering that linear TV providers like DirectTV are providing apps that can be installed on smart devices which means they are reinventing themselves so they can thrive in the wake of the ongoing competition from over-the-top on-demand services like Netflix, Hulu etc; it is only natural that if cable and satellite TV providers (including those who offer pay TV services) constantly try to bring out the best value for money options for viewers while keeping up to pace with streaming service providers in terms of technology, content and channel offering because ultimately as they say the "customer is the king" and if you are looking to start your own streaming service or are an existing streaming service provider, then to stay ahead of the competition, bear in mind these factors to attract and retain cord cutters and cord nevers.
If you are a broadcaster or a TV network owner and are looking to hook on to your subscribers by expanding into OTT services, Muvi can help you deliver just that. With Muvi, you can expand your current content offering, including live tv channel streaming by launching web, mobile and TV apps and continue to hold onto your existing subscribers as they move towards a digital source to watch their favorite shows and movies. You can capture new customers while venturing into the OTT space, since you are no longer limited by regulations set by a particular geography in the manner that it is set for the traditional TV market. So you can essentially consider the entire world as your target audience.
Muvi offers you an End-to-End offering that includes IT infrastructure to build, management, support, upgrade, hosting of the entire backend CMS on the cloud extending to front end interfaces like Website, iOS & Android Apps, to Roku, Apple TV and Fire TV apps as well. Not only this, Muvi integrates with your existing subscriber management and billing systems as well as Live TV Channel Streams to enabling you to offer an integrated and seamless experience to not only you but also your viewers so that they feel part of the same network and system when they migrate over to your OTT service!
So, don't hold back, or worry about IT / Technical details, Sign up for free and enjoy.
References:
http://nypost.com/2017/03/29/long-live-cord-cutting-more-homes-dropping-paid-tv-packages/
https://www.recode.net/2017/5/3/15533136/cord-cutting-q1-half-million-tv-moffett
http://www.gfk.com/insights/press-release/cord-cutters-cord-nevers-have-different-preferences-in-streaming-networks-shows/
https://www.spglobal.com/our-insights/Video-Cord-Cutting-An-International-Trend.html
http://www.broadbandtvnews.com/2016/03/02/cord-cutting-lower-in-western-europe-than-the-us/
https://qz.com/866783/how-european-broadcasters-are-avoiding-the-cord-cutting-woes-that-have-plagued-their-us-rivals/