Customer onboarding is the process that users go through when they start their journey as the customers of the products or services of your online business. It is often considered as the most important stage of the customer lifecycle as it defines how the rest of the customer journey or the relationship with your business will be. Also, this very first step decides whether your customer is going to take your products or services for long or will churn shortly. 
Simply put, the customer onboarding process gives your business a scope to establish your brand value, business credibility, and overall customer experience.  And these all help you retain your customers and establish word-of-mouth promotion of your business in the long run.
Why is Customer Onboarding Important for your Business?
"The first impression is the last impression." – And it is applicable to your online business where the relationship between your business or brand and customer begins with the customer onboarding process. Most of the time it is considered as the simple process of customers signing up for your products or services for the very first time. But in reality, it holds more value and importance than just being a mere process.
Let's take a simple example – suppose you have just signed up on an OTT platform and subscribed for a basic plan but there is no update afterwards regarding your sign up or plan details or further instructions. This will not only create a negative impression about the brand, but will reduce the probability of you taking their service in the long run. 
The customer onboarding process can be the very first marketing tool to improve the whole customer lifecycle if done right, as it helps in-
Establishing Brand Credibility
Unless your customers find your brand or business credible enough, chances are they will stop taking your subscriptions of products or services. And the onboarding process gives you a chance to establish credibility from the moment a new customer turns up!
Higher Trial Conversion Rate
If your business offers free trial to the first time users, then that is where you need to apply the onboarding strategies to convey the brand values, customer support, exclusive benefits and all other perks your business offers. So, they can be more likely to convert to your paid customers than stopping abruptly as soon as the free trial ends.
The first impact of your brand or business is probably the strongest one, and a good one often drives word-of-mouth promotion of your business. As customer on-boarding defines the starting point of the customer lifecycle, it's worth putting your effort in making it the most effective one!
Here we have chalked out the A to Z of customer onboarding strategies or tips to not only improve the process, but make every customer an asset to your business through it!
Tips to Improve Customer Onboarding for Your Online Business
1. Better Sign-up Process
So, this is the very first opportunity to impress your new customers or better to say, gear them up for a long-term professional engagement!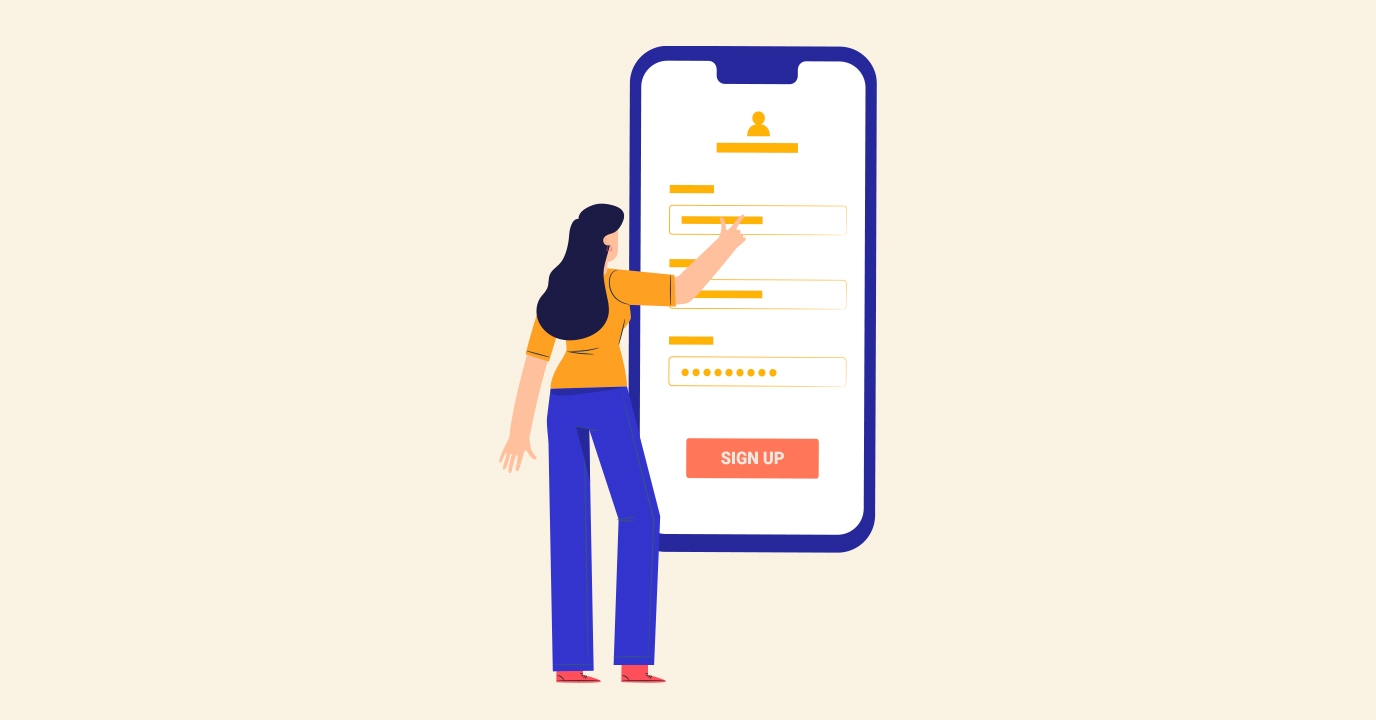 This being a common part of customer on-boarding for every online business, needs your attention to become fast and unique. How? Let's see!
No one wants a lengthy sign up form which takes several minutes to complete! Keep it simple, comprehensible and brief- user name, email id, mobile number, and password will do the work!
Unless it is mandatory (i.e. they are signing up for a paid plan or so), don't ask for confidential details such as credit card. If you are offering a free trial, you can make the payment details optional as they will automatically take your services if they are convinced during the demo!
Signing Up With Google or Social Media
A recent survey by Gigya stated that more than 80% of the U.S. consumers prefer to sign up using their social media. So, always keep multiple options on your sign up page such as sign up with Google, Facebook, Twitter etc.
2. Make Your Customers Feel Welcome
Don't assume that your job is done once the customers have signed up! The next step is to make them feel welcome and at the same time give a glimpse to them about how smooth and interesting their journey is going to be!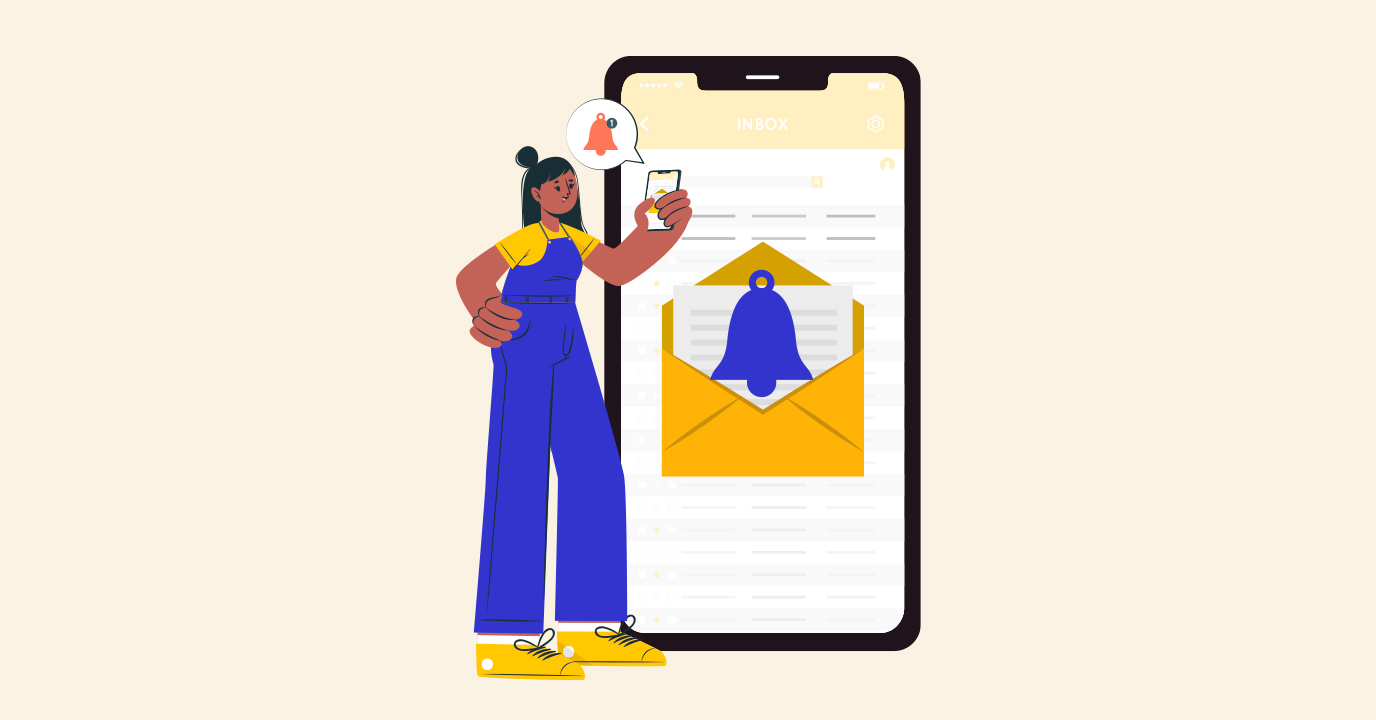 A few tricks to make your welcome emails more fruitful than ever-
It is not mandatory that it has to be an 'welcome email' only! You can update them on WhatsApp or SMS by

sending instant notifications

to keep them engaged from day 1!

Include useful information or resources in the content of the notifications such as, roadmap of process, products or services,  links of help articles, list of useful contacts or next steps.

Offer them discounts, coupons, vouchers etc. in the email or SMS itself as welcome gifts.

3. The First Log In – Make it a Memorable One
The first log in of your customers should be hassle free and fast.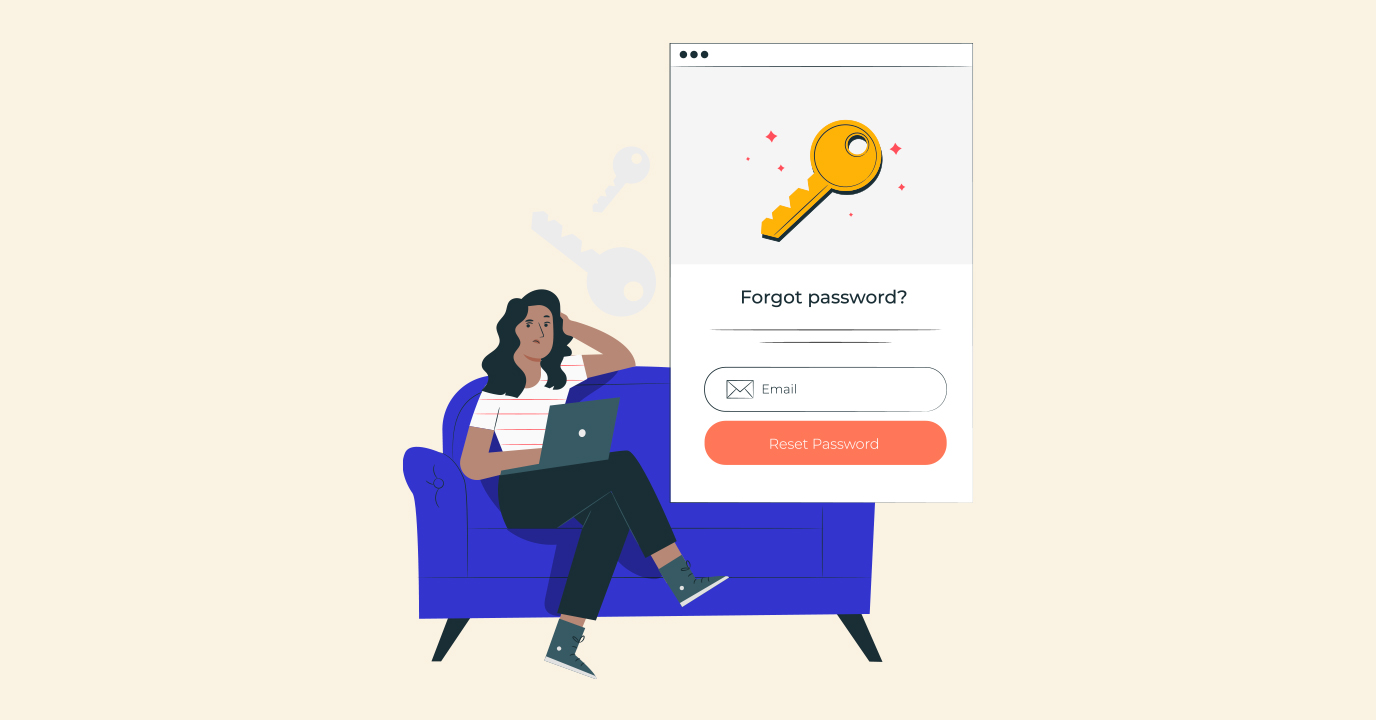 A few things to keep in mind to make it a cakewalk-
Send secure SMS or email notification to set up new password.

Instant notification

to sort out forgotten password or for password reset.

Give a crystal clear overview of the account set up process.

Once logged in, let them fill up a simple form or just tick off their preferred categories or content on your app or website. For example, after your first log in to Netflix, they give you options to choose your preferred genres of movies or shows.
Also Read: Customer Retention- Unique Strategies Your Business Should Use
4. Smooth Data Import
Data imports and integrations are a vital part of the customer onboarding stage for B2B or B2C SaaS businesses and you must ensure that no disappointment follows for the customers.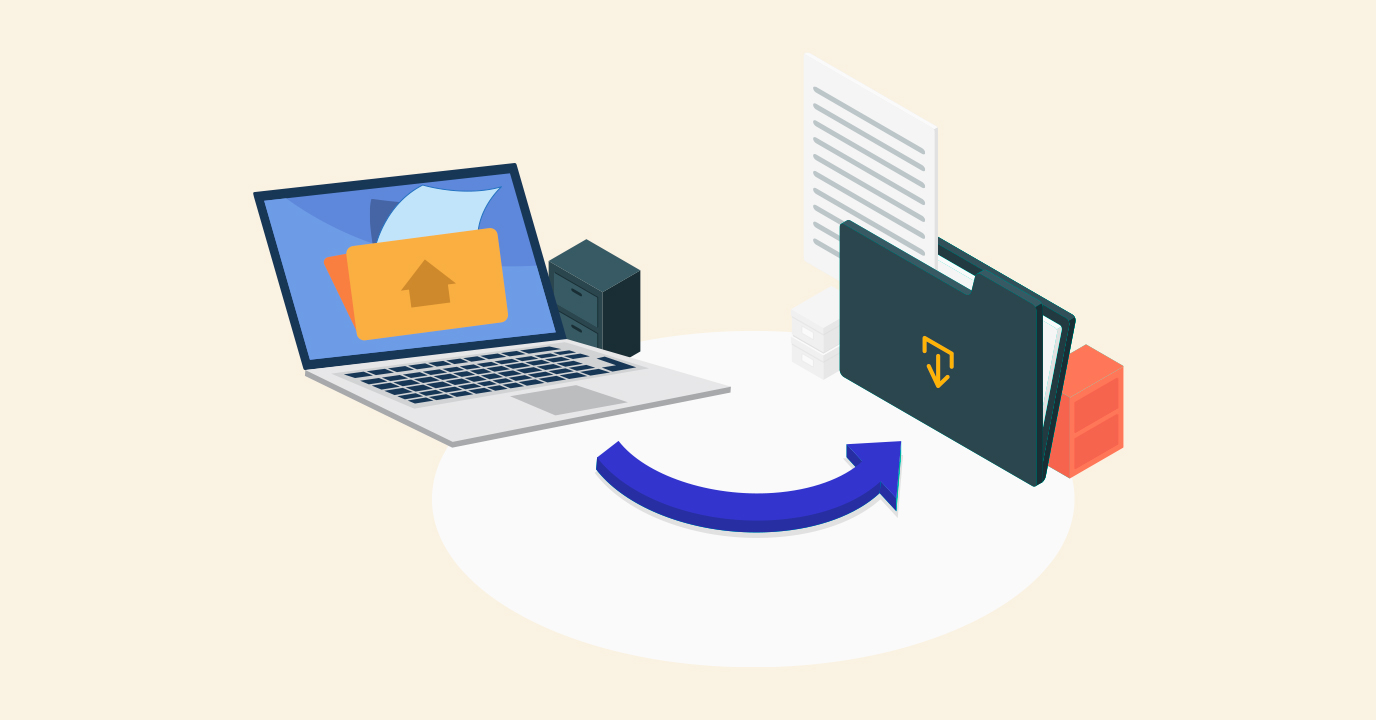 Some pointers to make this step as simple as the rest of the onboarding process-
Keep your Support Team Ready
Be it integrating multiple tools or importing data, lack of support may turn these tasks tiresome and frustrating. And you don't want your new customers to face these issues. Keep your support team ready in case the help articles or guides don't suffice for the customers!
Automation- a Key to Complex Tasks
Try to automate the complex parts of integrations and data imports as much as possible so that there are less overheads for your customers.
5. Don't Forget to Track Customer Onboarding Metrics
The best practice is to define and keep track of all the customer on-boarding metrics such as-
The frequency of logging in by the new customers

The most explored products by them

How they are engaging with your online business
etc.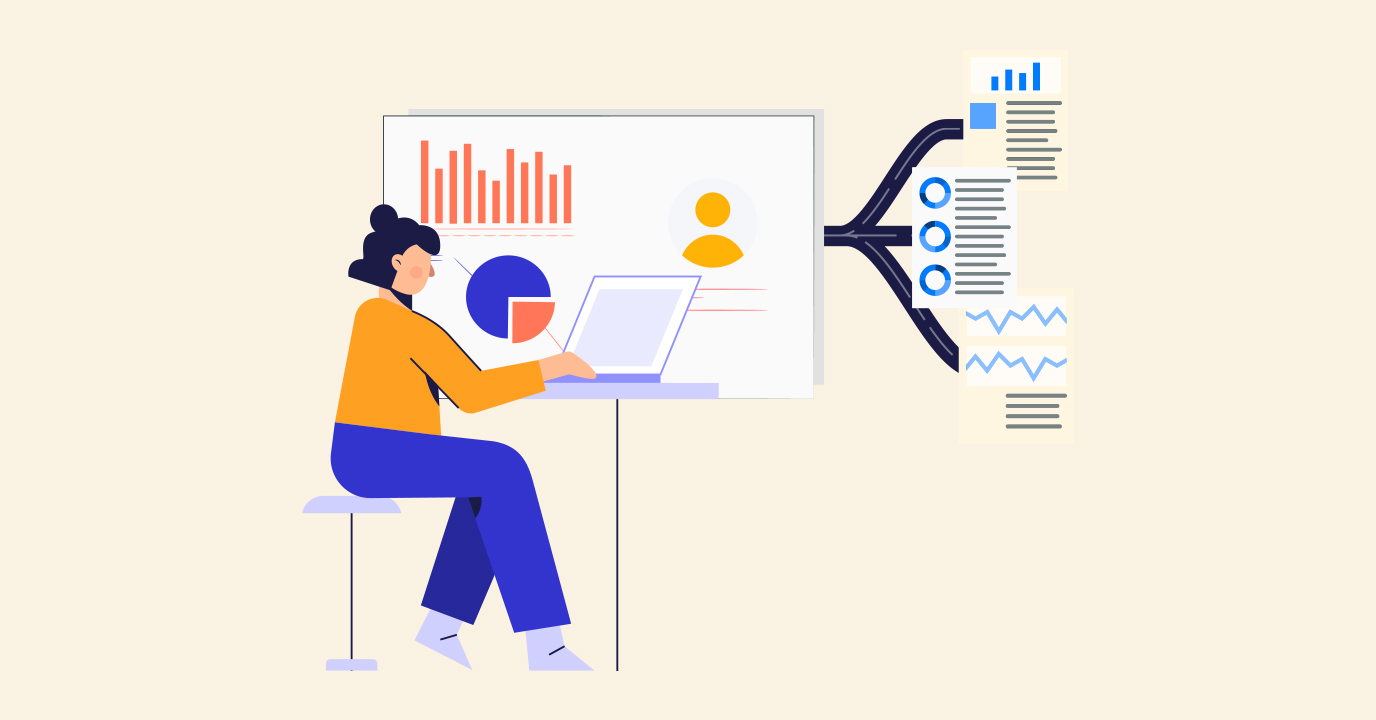 Once you have a clear picture of such metrics, take the necessary actions to make the on-boarded customers your permanent ones!
Segregate the audience lists

from the very beginning to keep them updated in the most precise ways

Notify them about the products which can be of their interests such as- preference-based, trending, best-seller, new arrivals etc.
6. Engage Your Customers – but Don't Spam!
Lack of customer engagement is one of the top reasons behind the high churn rate. Keep them engaged from the very beginning. Also, keep in mind that overdoing it or doing it wrong may give the opposite result.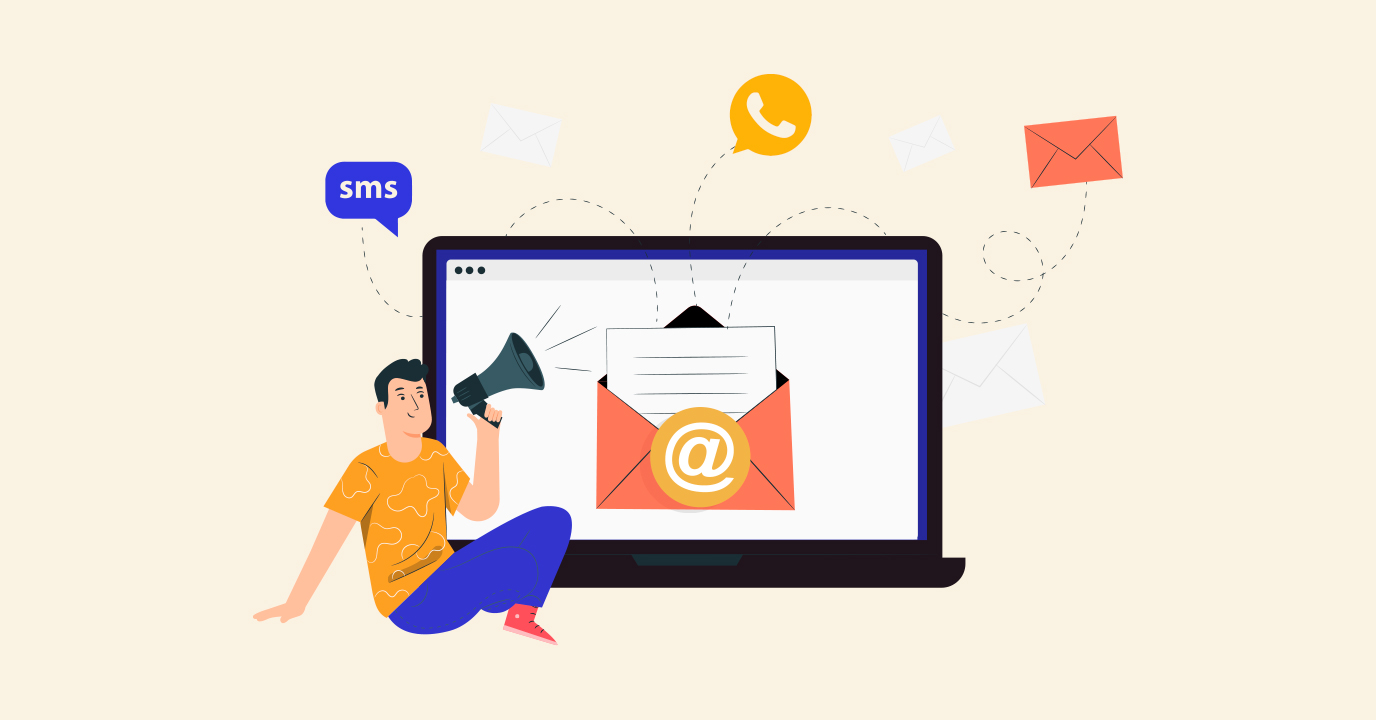 Some useful ways to keep your customer engagement high without spamming them-
Send follow-up emails including tips, product or service tours, and other relevant topics so that your customers don't face any difficulty to get started with
Also Read: Customer Retention- Unique Strategies Your Business Should Use
The Bottom Line,
While every business puts their efforts in increasing customer lifecycle values, the customer onboarding process often remains overlooked. But in real time, it is the most important part and instead of investing extra for customer retention or acquisition, doing it strategically may help your business in all ways over the long term. Sending timely notifications from day one is pivotal for any business as it helps in engaging with your customers in the right way. And once you can differentiate the thin line between improving customer engagement as well as customer experience and sending redundant emails or texts to turn them off, you will discover this effective marketing tool to nurture your customers from the very beginning of their life cycles. A notification management tool is a must-have to help you achieve success.
Muvi Notification Engine Konviare lets you trigger and manage multi-channel event-based notifications easily letting you take your entire customer onboarding process to the next level. Personalizing bulk notifications to segregating and managing audience lists from the day of customer onboarding- you can do it all with Konviare through a few button clicks!
Take a 14-day free trial today and get 100 notifications completely free!