Emails are one of the most used tools for online promotion and marketing by businesses. Emails are a great way for companies to engage with customers, allow brand recall, convert potential buyers and many more. However, it isn't that easy to implement and you need to experiment with various methods to see which methods work best for your company. While emails result in high engagement rates, in order to nail it like a pro, you need to know the difference between various types of emails. Not every email triggered to your customers is for marketing purposes such as transactional emails.
In this blog we will learn about the difference between marketing email and transactional email. So, let's start with the definitions-
What is a Marketing Email?
Marketing emails are the emails conveying commercial messages to a single or group of customers with the specific marketing purposes – nurturing leads through your funnel, soliciting sales or donations, requesting business, sending advertisements or simply boosting your customer engagement.
What is a Transactional Email?
Transactional emails are aimed to facilitate an agreed upon transaction between the sender and recipient. Transactional emails are basically non-promotional emails triggered upon various events taking place during the customers interactions with the apps or websites. Order confirmation emails, shipping notification emails, delivery confirmation emails, password reset emails, purchase receipt emails, account creation emails etc. are the examples of the transactional emails. 
What are the Differences between Marketing Emails and Transactional Emails?
Some of the top differentiators between marketing emails and transactional emails are-
Transactional emails like account creation emails, emails containing invoices, and others are often a necessity for the online businesses such as ecommerce, SaaS, retail, and others, while marketing emails are used as the tools for marketing of any products or services or lead conversions.
Marketing emails are often used to boost

multi-channel engagement

for your business and that's why it may contain unique information for various

audience lists

. On the other hand, the content of transactional emails are based on each customer action such as purchasing a software license, completing a pending transaction etc.
An Example of Transactional Email from Amazon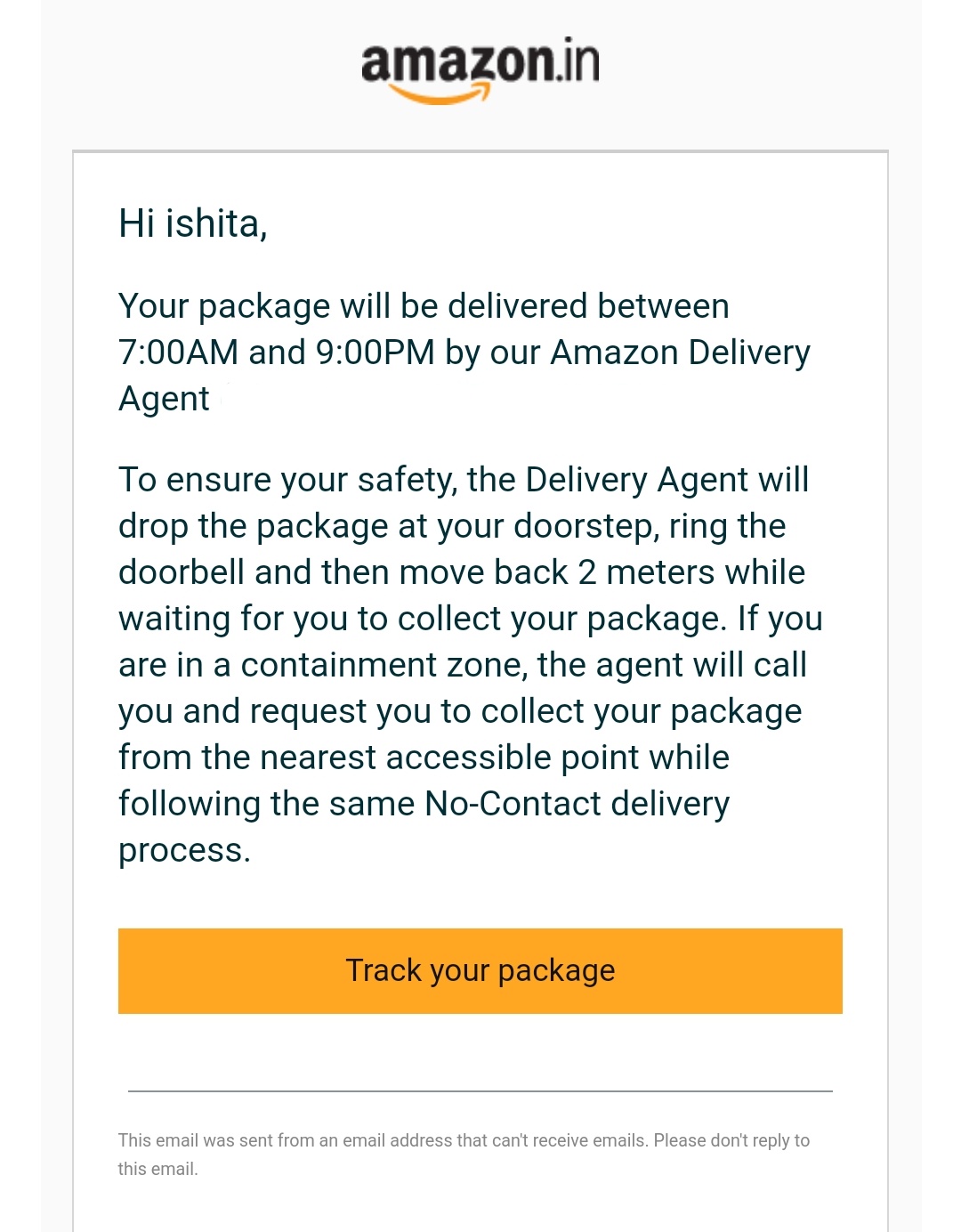 An Example of Marketing Email from Amazon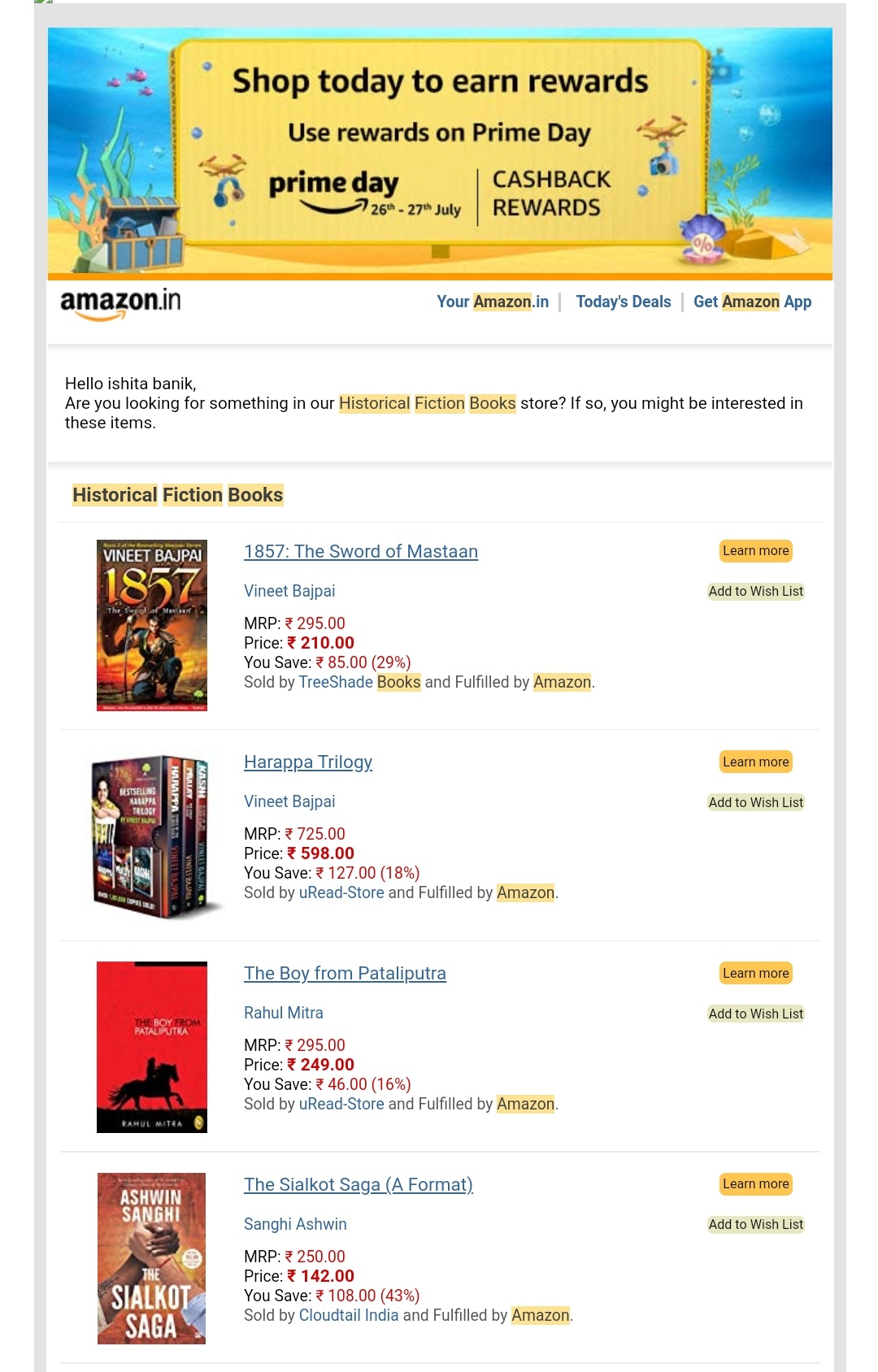 Transactional emails are sent on a one-to-one basis and hence have higher open rates. For marketing emails, they are mostly sent on a one-to-many basis and the open rates are not so high as compared to the transactional emails. However, for

personalized emails,

such rates can be comparatively higher.
The tones of marketing emails are completely different from that of transactional emails. Marketing emails are warm and informational and often include the highlights or benefits of your products or services. But transactional emails are more straightforward as the customers have just acted on your CTA (Call to Action).

Marketing emails are meant to help the customers move throughout the customer lifecycle, transactional emails confirm that an action took place and conveys the related information.
Subject lines for marketing emails are catchy and engaging to entice the readers to open the emails and check the content inside. In contrast, transactional emails often have a plain & simple subject line matching the content of the email.
Marketing emails tend to have attractive designs to grab users' attention while transactional emails don't require fancy designs but simple visuals to just convey the necessary information.
Marketing emails always contain at least one call to action, such as book now, shop now, learn more, get a quote etc., but for transactional emails it is not necessary.
Also Read: 5 Key Features of a Notification System
Transactional and Marketing Combined Emails
Many businesses combine transactional and marketing emails such as Amazon and other e-commerce stores, where in order confirmation emails they suggest products such as 'customers who bought items in your order also bought', 'frequently bought together' etc.
Amazon's Transactional & Marketing Combined Email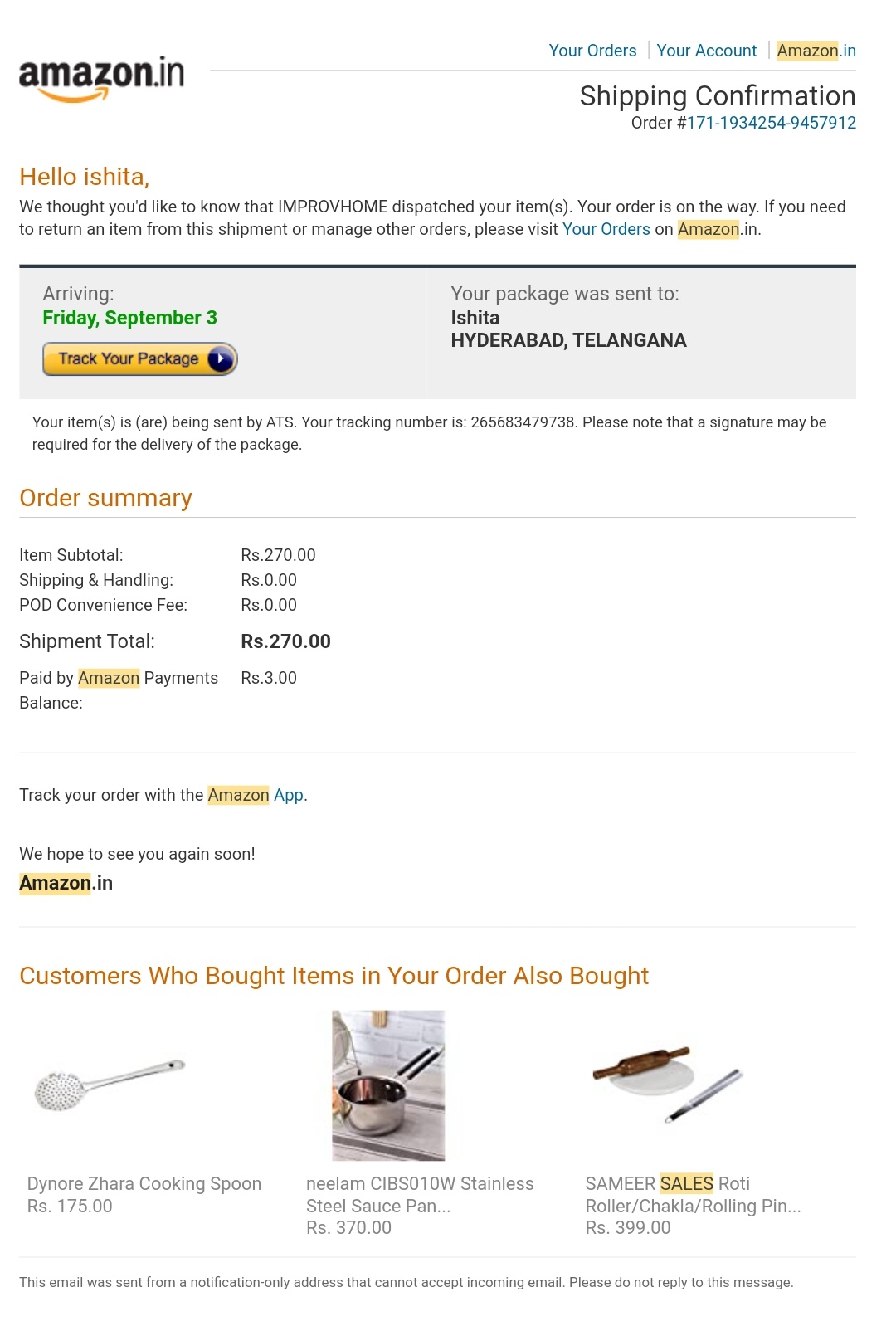 Wrapping Up,
So, now that you know the differences between the transactional and marketing emails, you can easily set up the necessary automated email messages targeted to your audiences. Every event performed by the customers starting from signing up to purchasing, requires a proper transactional email so that your customers can have the required information and transparency related to every call to action. Similarly, email marketing such as newsletters, digest, and other promotional emails are necessary to boost your business revenue. In order to serve both these purposes, you need to opt for a quality notification system which lets you automate the process easily!
Muvi Notification Engine Konviare allows you to trigger and manage multi-channel notifications from a single dashboard. With Konviare, you can easily set up both marketing and transactional emails in a jiffy with 0 need for coding! Additionally, it lets you segment and manage audience lists, personalize bulk notifications, get analytics & insights and many more!
Sign up for a 14-day free trial and get 100 notifications completely free (No credit card required)!