Second Row Text Section
Muvi clients do not need to worry about coding and programming, because it's already been taken care of in the platform. We aim to deliver an experience that matches your forte'. We understand you, your business, and that your focus should be on creating and acquiring great content, without having to worry about things such as HTML, PHP, Java, databases, codes, patches, programs, etc. The Muvi platform has therefore been developed in such a way that it's easy to operate, and can be deployed and managed by anyone who can brew a cup of coffee.
Second Row Highlight Section
Highlights
Worlds only NO CODING platform

No tools or plugins required

No coders, programmers or IT teams

Point and Click approach

Step by Step visual guide
No Coding
No Coding OTT Platform Software
Muvi is the world's first and only end-to-end NO CODING OTT platform, which means you do not have to worry about learning or having knowledge of any codes, programs or hire anyone with this knowledge. With Muvi, you can go codeless throughout, right from sign-up until you go-live. Deploying complex multi-geography IT infrastructure, managing CDN, operating on CMS, website and apps for mobile and TV, etc. are run, managed, deployed, and maintained by Muvi silently, in the background, so that you can focus on your business.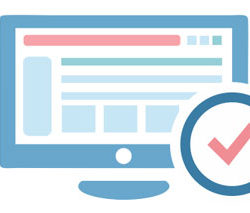 Easy to use, browser-based control panel
Easy to use, browser-based control panel
If you have teams that have basic computer knowledge and skills, they can run your entire OTT platform. Sounds wonderful, doesn't it! Unlike other platform providers, with Muvi you do not need specially skilled employees or hire any new IT teams to operate on your platform. Everything in Muvi is designed to be easy-to-use, right from your browser, without the necessity of any new tools, software or plugins. Everything is point-and-click and it simply works.
Works from Anywhere, anytime
Works from Anywhere, anytime
Muvi is designed to work in line with the modern business ecosystem, which means your teams spread over multiple locations across the world can work together on the same platform, at the same time. Being a ZERO Coding Platform and working from your local browser environment means you and your team can access your OTT platform from anywhere, anytime and from any device that has a supported browser.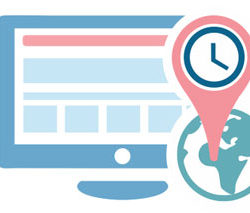 Get Your Free Trial Today. No Purchase Required
Launch your very own Video / Audio Streaming Platform | Get Websites and Apps across devices | Stream Content across the Globe.
Already using a platform? Muvi will help with Data Migration, Customizations, and Integrations. Switch to Muvi today!
Upgrade / Cancel Anytime. No Commitments.