Second Row Text Section
Take your OTT TV Everywhere platform across multiple screens by launching your own branded apps for Mobile, Streaming Boxes and Smart TV's with Muvi instantly!
With Muvi, you can launch fully featured native Apps for devices and ecosystems such as iOS, Android, Roku, Apple TV (tvOS), Amazon Fire TV and Android TV which power most of the leading mobile, tablet, media boxes, and Smart TVs across the world, allowing you to quickly take your OTT TV Everywhere Platforms across multi-platform and multi-screen instantly, at a fraction of a cost of custom development. Muvi offers you a completely White-Labelled Platform to cater all your video and audio streaming needs in no time.
Second Row Highlight Section
Highlights
Apps for Mobile & Tablets

Apps Media Boxes & STBs

Apps for Smart TVs

Custom built - Native Apps
Third Row Left Text Section
Muvi provides 100% native code for your OTT TV and Mobile apps that is compiled to run on both iOS and Android. Your OTT TV and Mobile apps will be equipped with latest state-of-the-art technology compatible with the native OS. Muvi also provides tailored WebOS, Tizen, and HTML5 based apps as per your requirement. If you worry about the look and feel of the app and the interface, take a breath and we got you covered in that department as well! Muvi uses the latest template for all our TV Apps with the latest UI/UX guidelines for the respective OS and stores.
Learn more about iOS App and Android App

Third Row Left Text Section
Launch your own branded, native fully-featured iOS , Android , TV Everywhere Apps for your OTT Platform. Our Apps are built from the ground using latest standards with regular development updates and maintenance check, so you don't have to worry about anything. All Mobile and TV everywhere Apps are completely White-Labeled to carry your brand name and logo and are even submitted to the respective App store using your developer account!
Third Row Left Text Section
Offline Viewing for OTT Video & Audio
Enable your users to watch on the go without internet connectivity with Muvi's offline viewing feature for OTT video and audio. Android and iOS users can download the videos and audio over Wifi or mobile data and save for later consumption. Make your customers happy by offering them the option to download videos and audio in different resolutions, and make your service mobile data friendly. What's more? As a streaming service owner, you get to decide on how long the downloaded content is consumable. Cool, right?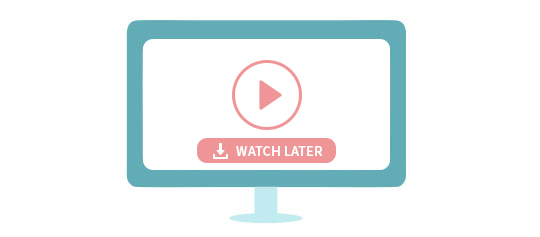 Third Row Left Text Section
Give your users the opportunity to stream content from your platform to big screens!
Launch your OTT Platform across media boxes like Roku, Apple TV (tvOS), Amazon Fire TV and Android TV instantly! Muvi designs, builds, deploys, maintains and updates these apps on your behalf on the respective stores allowing you to fully focus on your business taking over the technical headaches. Providing a completely White-Labelled solution that will reflect your brand name and logo without the mention of Muvi anywhere!
Third Row Left Text Section
Smart TV's or Connected TV's are the future of Television and will function as ott tv platforms. Muvi offers completely White-labelled and Native Smart TV Apps running on OS like Android TV.
WebOS, Tizen and HTML5 based Apps can be custom developed for you as per your requirements. Your Muvi powered, Smart TV apps can be launched instantly, allowing you to tap into the fast-growing ecosystem of Smart TVs (and OTT TV Platforms) and a viewer base of over 20million devices instantly in no time.


Third Row Left Text Section
Multiple Monetization
With Muvi, you can monetize your OTT TV Everywhere platform on all fronts for your content with options Subscriptions (SVOD), Video Ad-Supported (AVOD), Pay-Per-View (PPV), or even a combination of all 3 on a single platform.
Muvi also supports selling of physical goods and merchandizes along with your Live & On-demand content using Muvi Kart, helping you to further monetize your visitors.
Third Row Left Text Section
Muvi offers an enriched Video and Audio CMS to manage everything from Website, Apps, content library, users and revenue from a single dashboard. With Muvi we believe in providing an easy to use solution to our customers, which is why we have build a Video and Audio CMS that acts as your single location gateway to a host of services used for your OTT Platform.


Third Row Left Text Section
With Muvi, you have a peace of mind that your online videos and content is in safe hands. Muvi offers you an option to go in for a Studio Approved DRM or you can bring in your own DRM to prevent your library from being captured or leaked out. Muvi's Watermarking feature further enhances video security by watermarking your videos during playback with viewer's IP Address, Name or Email ID. Muvi conducts a host of tests regularly like Penetration Testing & Security Audits to ensure high level of protection and has 24x7 security monitoring of the infrastructure to fend off attacks like DDoS attacks.
Third Row Left Text Section
Muvi supports out-of-box integration to leading payment gateways from across the world like Adyen, Stripe, PayPal, Authorize.net, FirstData, InstaFeez, WorldPay, Braintree, Paygate etc. ensuring no matter where your merchant account is or where your users are from, you will always be able to run your business smoothly.
All the payment gateways and revenues collected from your VOD platform are directly linked to your bank account and you don't share a dime with Muvi. Muvi even supports local currency, be it US Dollars, Pounds, Yuan, Yen or even BitCoins offering you complete freedom to bill your viewers on variable pricing in local currencies.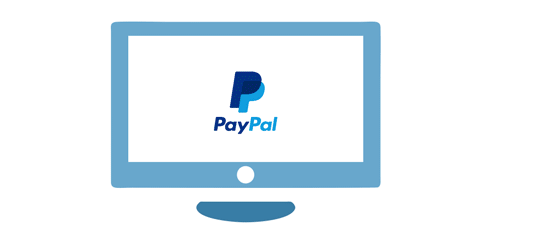 Third Row Left Text Section
Muvi comes with built-in analytics & reporting to track the performance of your content, revenues, users and platform. With Muvi Analytics, discover which content is driving more viewers, higher engagement and optimize your OTT platform by understanding your audience behaviour.
Muvi supports Custom Reports that enable to add custom fields giving you a complete free-hand to create and track the performance of your platform!