We all know, YouTube is a powerful video marketing tool.
Since it accounts for one-third of the total internet consumers worldwide, most enterprises prefer promoting their business videos on the streaming platform.
Even you must have also considered YouTube as one of your primary marketing channels. Haven't you?
In that case, just ask yourself a few questions,
Is YouTube really benefiting your business?
Are you able to drive potential leads from YouTube?
And how about generating a recurring revenue using YouTube's video marketing strategy?
Not to be surprised, you put a lot of effort and creativity in producing the videos and then marketing them, but when it comes to ROI, sadly YouTube's performance is far from satisfactory.
Why YouTube is not recommended for enterprise video streaming?
Although it's completely free to host and market videos on YouTube, there are some limitations & pitfalls that make YouTube a wrong proposition for enterprise video hosting.
Take a look here.
#1. Irritating Ad streams Before and During the Video
As a free video hosting platform, YouTube is primarily financed by advertisements. Hence, it's obvious viewers will witness a number of ads while streaming and certainly will get distracted from the core content.
Although the video streaming platform has a 'skip-ad' button to bypass the advertisements, many a time, the toggle doesn't appear, and the actual video then starts only after the ad stream is entirely over.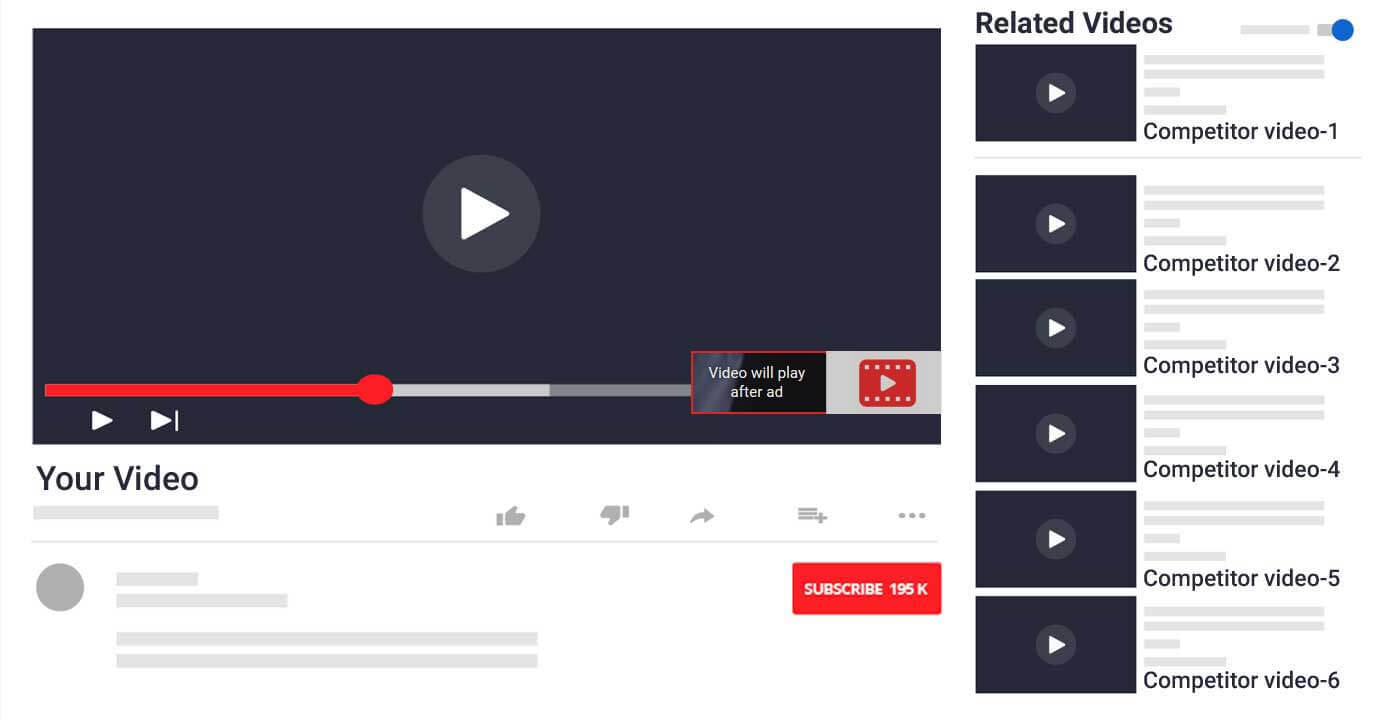 However the worst thing is, there is no certainty of when and what type of ad streams will be displayed to the viewers.
Sometimes the ads appear before the video starts and sometimes in-between the video stream. Upon that, the odds of offensive and irrelevant advertisements simply irritates the viewers and triggers a situation where they choose to stop the play.
#2. Related Videos from Competitors
While subscribers continue to watch videos on YouTube, a selection of related videos automatically appears on the side-bar feed. This mainly happens because YouTube has a habit of recommending similar videos.
For your information, all these related videos mainly belong to the competitors and there is no way you can control these intelligent recommendations.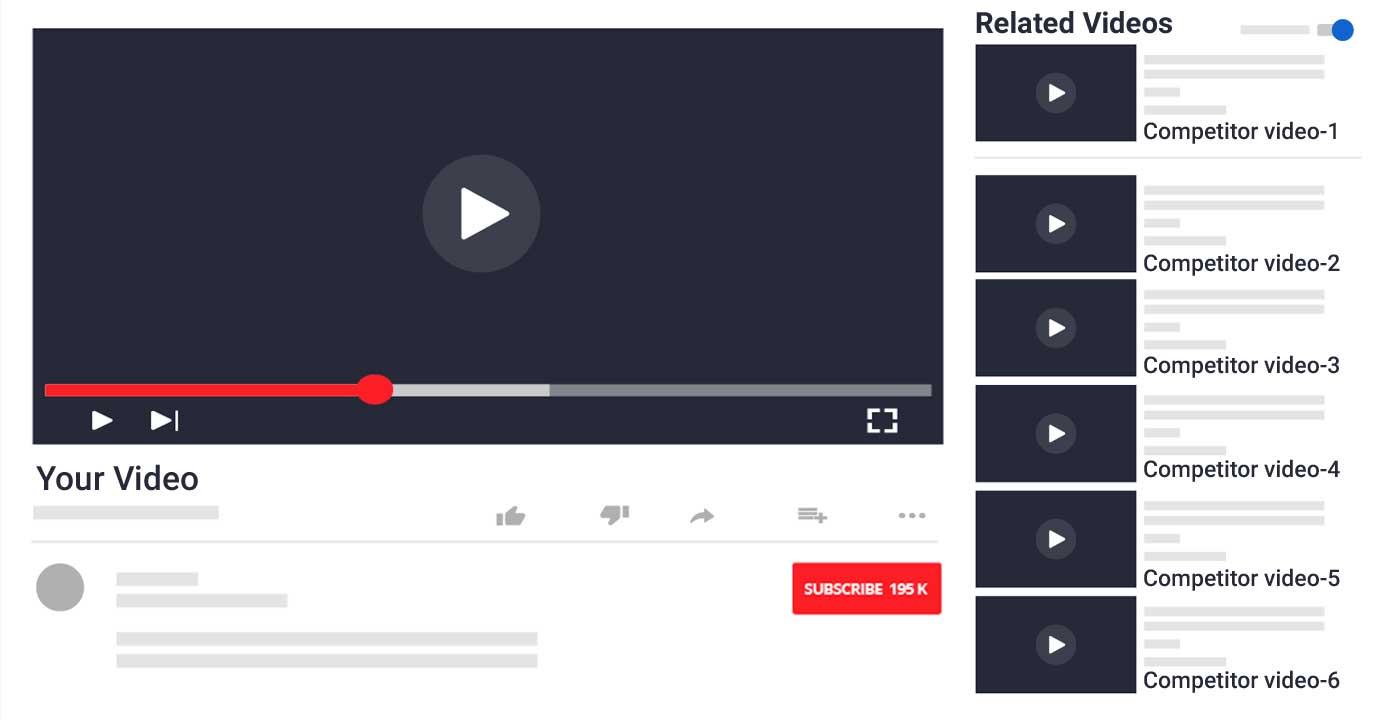 In such conditions, if you promote your videos on YouTube, there are chances your viewers will get exposed to the competitor's videos, which would then contribute to your channel's bounce rate and lead to a massive drop in the conversion funnel.
#3. Limited Scope for Branding
YouTube provides a very limited option for branding & customization on its platform.
You are only allowed to make small changes like personalizing your channel's URL – YouTube.com/channelname and configuring your channel's landing page with the brand's logo & banner. However, there is no scope for customizing the online video player and the video pages.

This means, for your viewers, YouTube is the primary brand and yours is the secondary.
Without any custom branding, ultimately your business will lose both professionalism & authority and then it will be very hard to retain subscribers in the long run.
#4. Risk of Unwanted Video Distributions
There is no denying, hosting videos on YouTube ensures worldwide exposure, but this doesn't mean that your videos are safe from the piraters.
Anyone who knows your YouTube video URL or accidentally discovers it can easily download and reuse your video anytime & anywhere.

For your knowledge, YouTube doesn't offer any basic security cover or layer to videos neither it supports advanced Geo-Blocking extension based on IP address, domain name, or country.
So, with YouTube, you can never control who can access your enterprise videos and how they are being shared on the internet.
#5. Poor Analytics and Reporting
YouTube offers very fundamental analytics & reporting about the audience's retention rate, demographics, and their watch time.
With such basic data, it is not sufficient for an enterprise to analyze viewer's behavior and interactions with the videos on an individual level. 
Hence, enterprise YouTubers websites often fail to recalibrate their traditional video marketing strategies.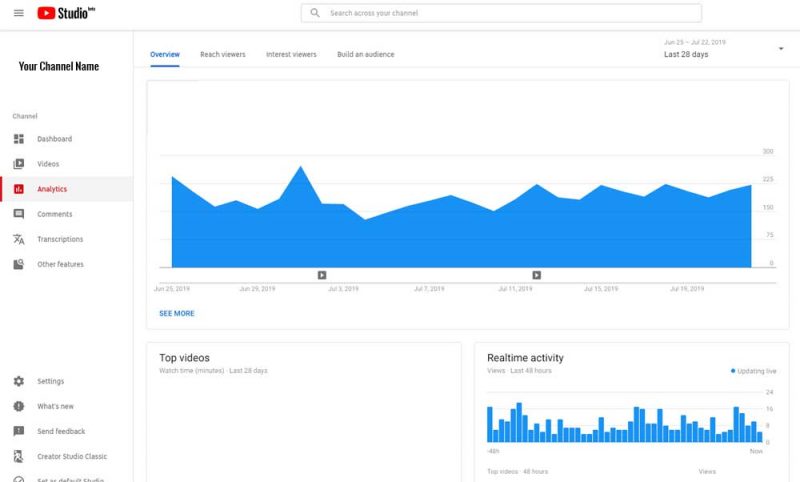 If you don't wanna experience the above circumstances, simply migrate your video hosting to an enterprise video platform, and start using the comprehensive analytics tools.
Once you manage to get a clear picture of how an individual is behaving and taking actions on your videos, you can accordingly produce engaging videos that your audience would love to watch.
Apart from the above issues, there is also no scope for technical support on YouTube. In case, you run into an issue with your videos, you will never find the way to an account manager.
So, that's all about why YouTube never works well for enterprise service providers.
Hope, now you are clear whether to use YouTube for your video business or not.
What's the best alternative to YouTube for enterprise video streaming?
When it comes to professional video hosting & marketing, enterprise service providers often look for a flexible, powerful, and customizable system.
In such conditions, we would simply suggest you to have your own video platform.
These days it's pretty easy and affordable!
With the development of our enterprise streaming application, anyone can now start an own-branded video business and earn revenue with no hidden cost from Day 1. No coding nor any technical knowledge is required for the setup. You can easily launch your OTT platform in just 5 simple steps.
The best thing is, with our enterprise video hosting platform, you can ensure a seamless and simple process of uploading, managing, customizing, and delivering videos to your users worldwide.
Also, to meet the specific video needs of different businesses, we have configured our system with multiple proficient features that mainly includes powerful CDN, security, API access, monetizations, content rights protection, branding, customizations, and dedicated technical customer support.
By choosing our online video platform, you don't have to worry about anything. Simply focus on your core business objectives and create engaging videos for your audiences.
Conclusion
Gone are those days, when YouTube was the only choice for enterprise video hosting. Today, You don't have to limit yourself to YouTube anymore.
As creating & maintaining a brand identity has become imperative in this competitive online video market, investing in own on-demand video channel has become the need of the hour.
So, if you are serious about generating real leads and meeting your business goals, you can start hosting your enterprise video solution with us, right away.
Take a 14-day free trial, explore our features & functionalities and then decide whether you would like to invest in our platform or not. Sign up now.