Another eventful year in world of video streaming comes to end. 2016 was a quick year, full of innovations and launches. We've seen fads come and go, but there were many trends in this year that made impact. We've seen the live streaming buzz, we've seen AR/VR take up, and we've also seen big launches from the giants in tech industry including Google's big launch, Roku's line of devices, Apple's 'TV App', Amazon taking on Netflix and invading in over 200 countries with its Video service, and much more. With over 70% of US households streaming at least one OTT service, numbers adding up and cutting cords, it is essential to know what is going to work in the coming year for video platform owners.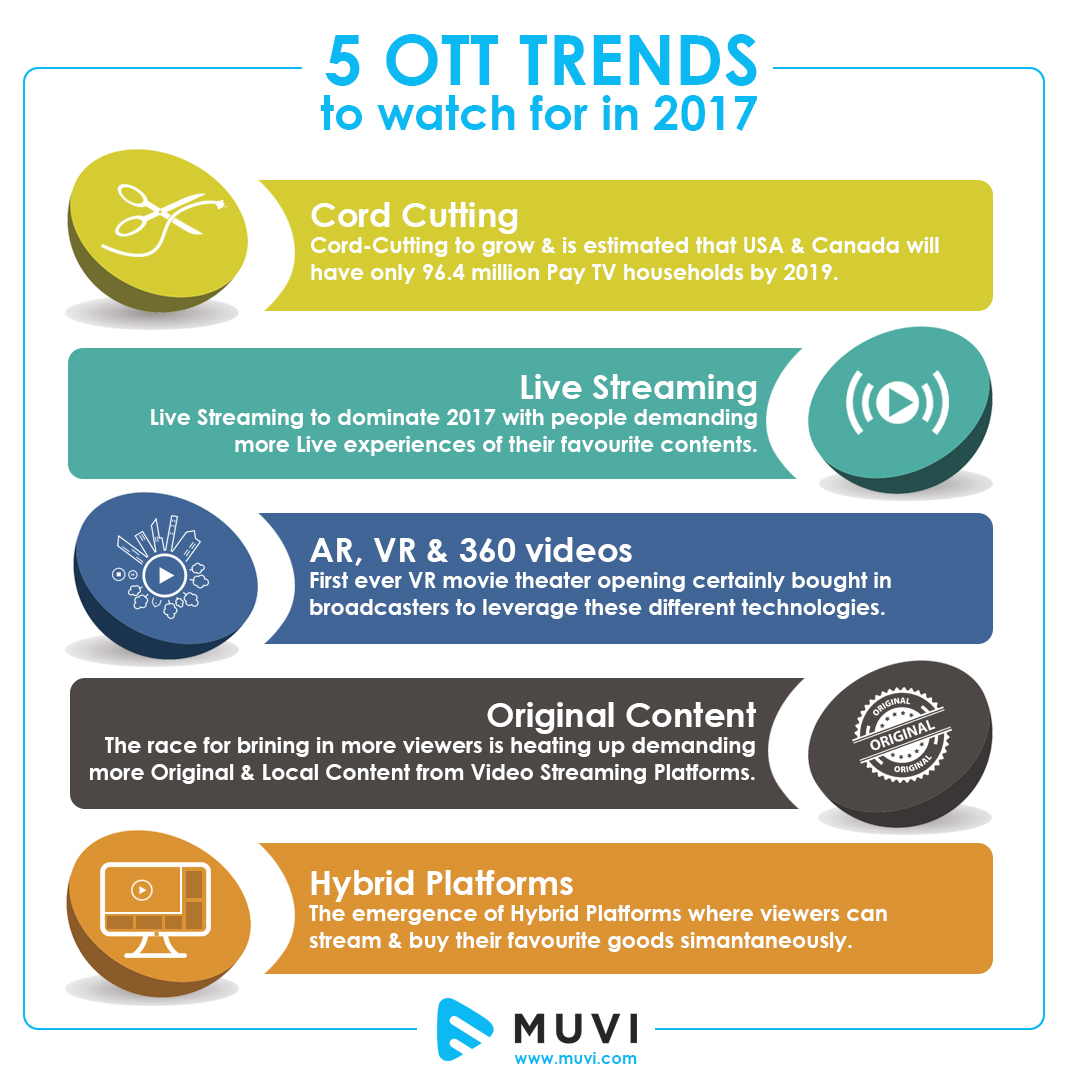 We at Muvi have been keeping a close watch on all that's been happening in the world of video streaming lately, and to give you a clear head start of the New Year we've compiled a list of OTT trends that are going to take up in 2017.
Let's explore some of these here:
Cord Cutting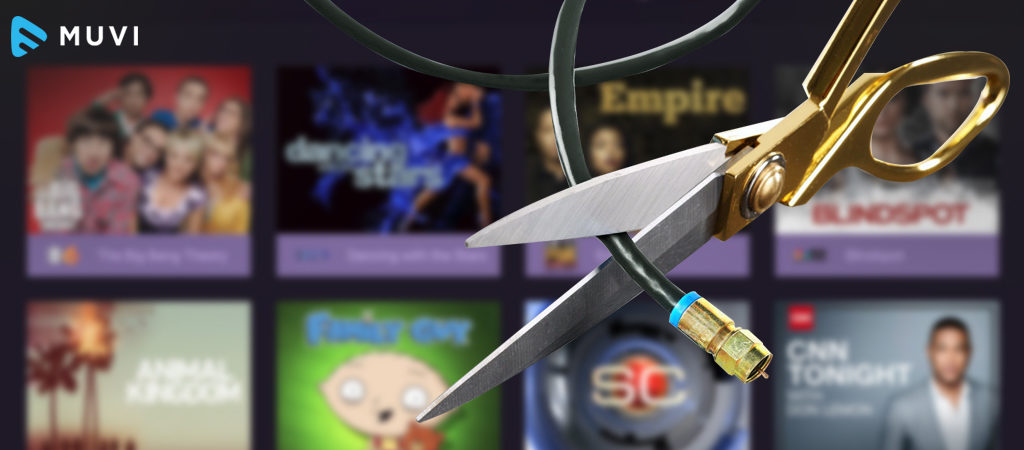 Cord cutting is certainly a thing and will continue to grow in the coming year as well. A recent GfK study stated that 25% of US households don't have a Pay TV connection at all. In fact, one in every four millennials don't subscribe to Pay TV, 13% never have. Digital TV Research forecasted that the number of pay TV subscribers in Canada and the U.S. will fall, and Statista estimated that there will only remain 96.4 million Pay TV households by 2019.
There have been even bigger numbers for cord cutters ever since OTT services started to gain popularity. People have been ditching their Pay TV connections due to the lack of availability of interesting content on-demand, and the high costs of pay TV subscriptions. OTT platforms, by providing viewers the flexibility of accessing their favorite content on fingertips, anytime, anywhere, have been winning this war.
Back in 2012, Leichtman found out that the only reasons people were not ditching their TV boxes was the coverage of live sports and original TV series, which was not available anywhere online. But with video streaming services such as Netflix, Hulu, Amazon, CBS and HBO taking up on big games such as Olympics, NFL, and investing huge in original content production, have scored it all up.
On-demand platforms are adding TV programs to their bundles, bringing in a better content library of old as well as original programming, localizing in niche territories and keeping up with technological innovations such as 4K, AR, VR and 360 degree video production, to leave TV companies behind and these trends are just not going to fade away in a long time.
Parks Associates estimated back in 2008, about 900,000 American households relied solely on internet for television viewing, and the numbers are expected to reach 200 million by 2019, up from 173 million in 2014. With such numbers counting, days ahead are sure going to see more of cord cutting trending.
Live Streaming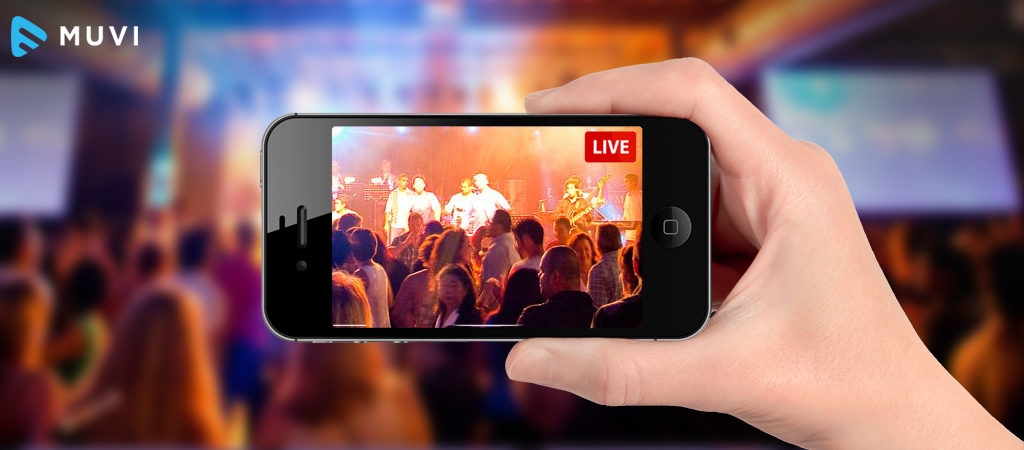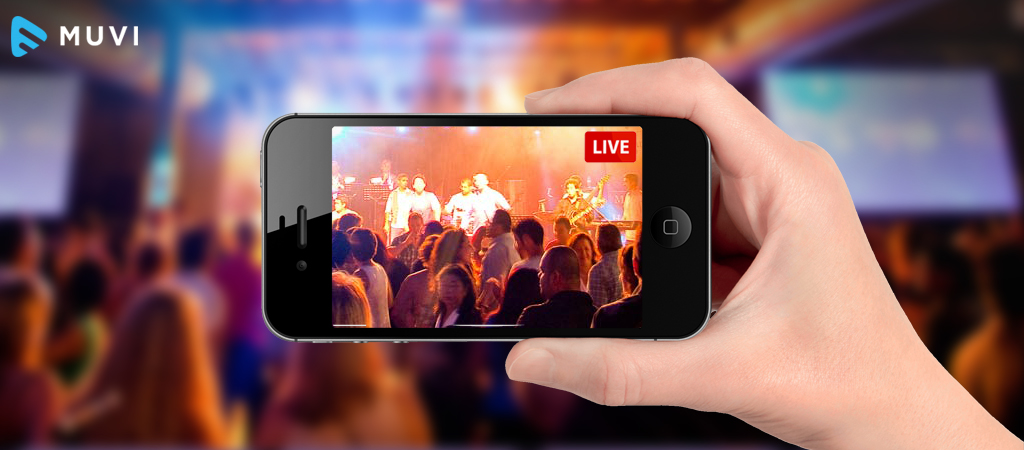 Remember Obama's viral social media campaigns in 2008 & 2012? How long back it look like? If it wasn't the massive reach of his live videos, victory could have been different. According to YouTube, "The 2016 presidential debates rank as the third most viewed political live streams of all time." Facebook, has in fact recently experienced people spending over 3x of their video viewing time watching Live Videos as compared to non-live videos and thus, has started giving major boost to live streaming videos in viewers' feeds. With Twitter buying rights to 10 NFL games for $10 million, social companies have certainly switched their focus on live streaming, providing competition and experimentation a big space for brands as well as consumers.
Thanks to social media boost, live video streaming is no longer a rare thing in demand. Live streaming will continue to be in demand in 2017 and to make the most of it, OTT platforms must have to leverage on following:
–          Capture live on Ad-hoc/breaking stories (to capture the thrill)
–          Live Sports & Events
–          Linear TV schedule of the series programming (creating a VOD playout)
People are demanding more and more live experiences for their favorite content over-the-top, especially for top content such as news and sports. Studies suggest that viewers in fact demand this content later if they miss it live. Sports live streaming has taken up the year 2016, with Olympics and NFL games scoring massive viewership for OTT platforms. BBC iPlayer reported an increase of 37% and 16 million unique browsers a week in the months of June, July and August from the last year given the coverage of live sports. In fact, there was a huge shift towards NBC from Netflix during the opening weekend of Olympics due to NBC's live Olympics coverage. Brands like Hulu and YouTube have also announced bringing in live TV bundles in 2017, looking at the demand and hype for live content.
With so much to expect in the live streaming space in the coming year, the trend is sure to stay.
AR, VR & 360 videos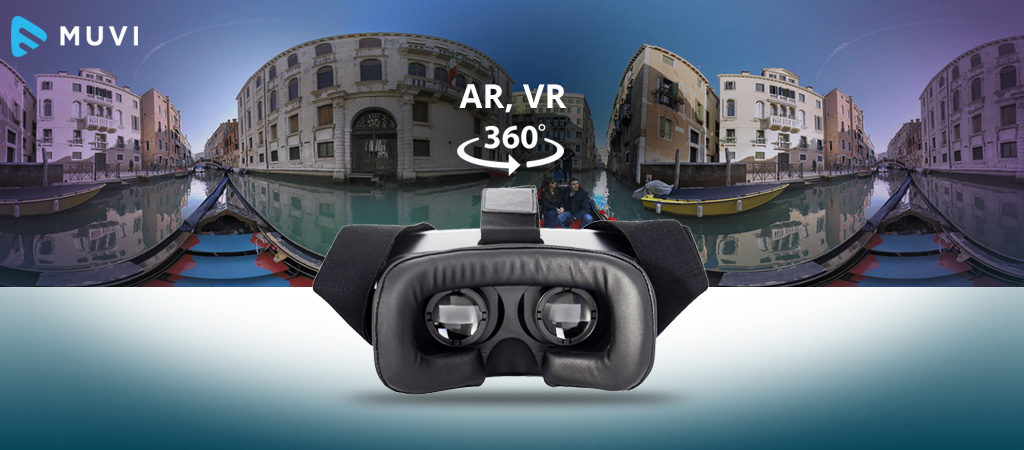 Videos in recent times have moved beyond their traditional boundaries and have become more of an augmented or virtual reality. With 4K getting hotter, video qualities have improved and having a real-life-like experiences through videos is no longer a fat thing. While all this sounds like a déjà vu, for the times when 3D became popular and you could enjoy an "immersive" reality experience just by wearing a piece of headgear. Just this time the head pieces are costing pretty penny and there is a lot you can experience through these simulated-reality devices. No doubt, the 3D fad failed due to the inability of users to create their own 3D content. But with so many immersive reality devices like HTC Vive, Sony PlayStation VR, Oculus Rift, Samsung Gear VR and Google Cardboard reaching consumer market and 360 video creation getting cheaper, AR, VR and 360 video hype is here to stay.
Broadcasting usage of these technologies is just on its way up. With the first ever VR movie theater opening in Amsterdam this year and with films being made, broadcasters certainly have great scope lying ahead to leverage on these technologies. Even brands like NY times is pushing VR by shipping Google cardboards to their 1.1 million print subscribers, along with VR short films. And then there's Facebook and YouTube allowing live streams of 360 degree videos on their platforms just as 2016 ends. Social media certainly is going to be ruled by the twisted reality trend, coming 2017. These social media giants are pushing VR and 360 videos big time offering content from brands like Discovery, NetGeo, GoPro and NBC's Saturday Night Live, with many more to join the race. As creating immersive experiences becomes within everyman's reach (which is sure to happen in the coming year), brands will have ample opportunities to capitalize on this trend.
Original Content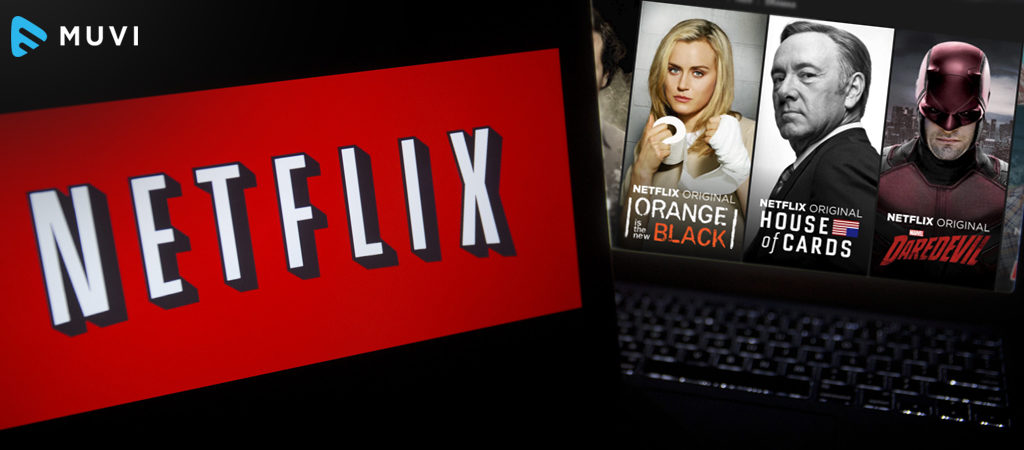 Studies and researches have kept proving how consumers are demanding better availability of new and interesting content over time, and this has also been the reason them switching over. Cord cutting is continuing at a much bigger rate as OTT players started coming up with their own original series to hook up viewers' attentions and viewers are switching as they no longer have to pay for expensive Pay TV, whilst getting interesting original content at their convenience.
There's no doubt how getting into creating original series has helped Netflix win Emmys and gain over 2 million subscribers so far, with numbers counting upwards. The company has recently announced its quarterly revenues to reach US$2 billion backed by summer hits – 'Stranger Things' and 'Narcos'. Netflix further plans to increase its original programming up from about 600 hours this year to over 1,000 hours in 2017. Amazon and Hulu are also up in the race of creating original content and winning subscribers, by doing so in coming days. Amazon's sudden surge as a serious competition to established players like Netflix, Hulu due to its spends on original programming is definitely eye-opening.
With big players going international and spreading across boundaries, 2017 is going to be a good year for small broadcasters to grab localized territories by leveraging on local original content.
Hybrid Platforms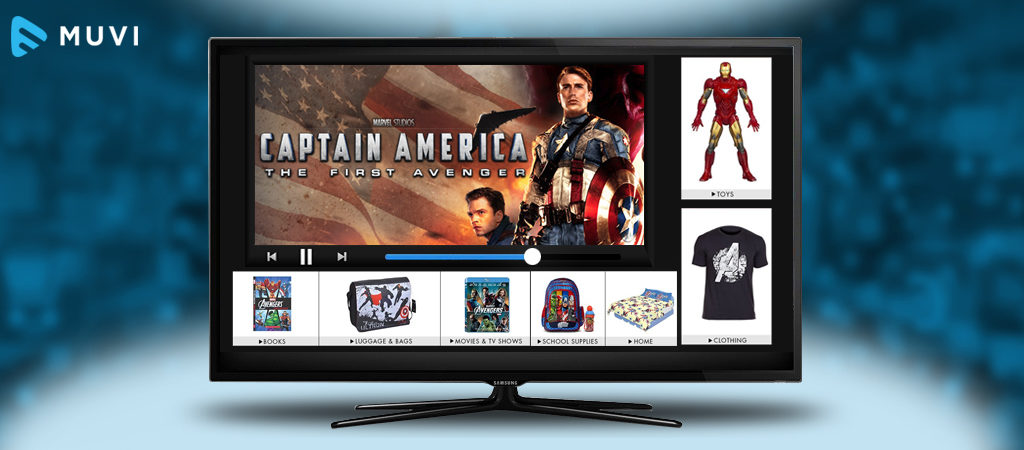 Did you know that Netflix is still running its DVD store full and well? The company started as an online DVD store and has switched its brand value as an on-demand streaming platform, following the need of the hour. But the DVD store is still running and making well from it. People still prefer buying their favorite DVDs from the most popular store online, ditching bricks and mortars, and what better can it be if they can get it all at one place. No need to login to different platforms, just one destination to stream, shop, and surf all their favorite entertainment.
See Amazon for example, being an eCommerce expert, the company jumped into video streaming and nailed it. Amazon prime video is in more countries than Netflix and is expanding further. The reason behind Amazon's massive success is, the company very well understood their audience's' pain and started capitalizing by combining their offerings from eCommerce to streaming service. Allowing free shipping of Amazon products on Prime Video memberships has very quickly allowed the company to transfer most of its eCommerce consumers as streaming service subscribers and thus, gaining the market advantage.
OTT right now, is at a position where eCommerce was, a few years ago. New, and trending and adapting to new ways of winning. It's a digital world and consumers love the simplicity of getting everything at one place. Making your OTT platforms capable of selling physical products along with audio and video service offerings is definitely going to be an upward trend in 2017.
OTT in itself is a major trend in the entertainment industry and with figures all pointing upwards, this is here to stay and might even cannibalize on the entire linear TV. If you are planning to step into this space or have already started, making your platform ready to face all that is going to take up ahead in the times will for sure gain you faster success.
Being an OTT solution provider, we at Muvi have scaled our platform to offer a solution that allows content owners to sell their merchandizes alongside streaming videos, with a soon to be added audio capability, all in one.
Muvi is an end to end OTT solution provider where you can launch your own branded multi-screen OTT platform instantly along with the ability to sell your products & merchandizes, with an array of options to customize and monetize the platform.
Sign Up for a 14 Days Free Trial and grab the opportunity !!