The video-on-demand industry is booming and is predicted to grow by $87.1 billion, i.e. a 17.5% CAGR between 2019 and 2024 according to MarketsandMarkets. If you are thinking of starting your own white label video on demand platform, this is the opportune moment to do so. However, to do that with ease, you would be requiring the services of a professional-grade video-on-demand platform. In this blog, we will analyze the 5 best video on demand platforms in 2021 that deliver enterprise-grade video streaming solutions.
What are VoD platforms?
A video on-demand platform is a solution that specifically delivers on-demand video content over the internet that can be streamed by its users. Viewers can choose particular video content from an online catalog through a website, mobile app, or a connected TV and stream. Streaming services like Netflix, Amazon Prime Video, Hulu, and Disney+ are prime examples of businesses that use this method.
In addition to providing access to video content for entertainment purposes, many B2B companies and educational institutions use a VoD platform to share content libraries for varied purposes like employee training, product demos, online lectures, remote learning, etc
Top 5 Video On Demand Platforms in 2021
We have summed up the top 5 video-on-demand platforms for 2021 below. However, we should keep in mind the fact that all features in a VoD platform may not be necessary for a broadcaster- requirements vary from one organization to another. One should list down the most important requirements, compare them with the offerings of the below-listed platforms, review their pricing and then select the one that fits all the bills (or maybe most of them).
Without further ado, let's take a look at the top video on demand platform providers:
1. Muvi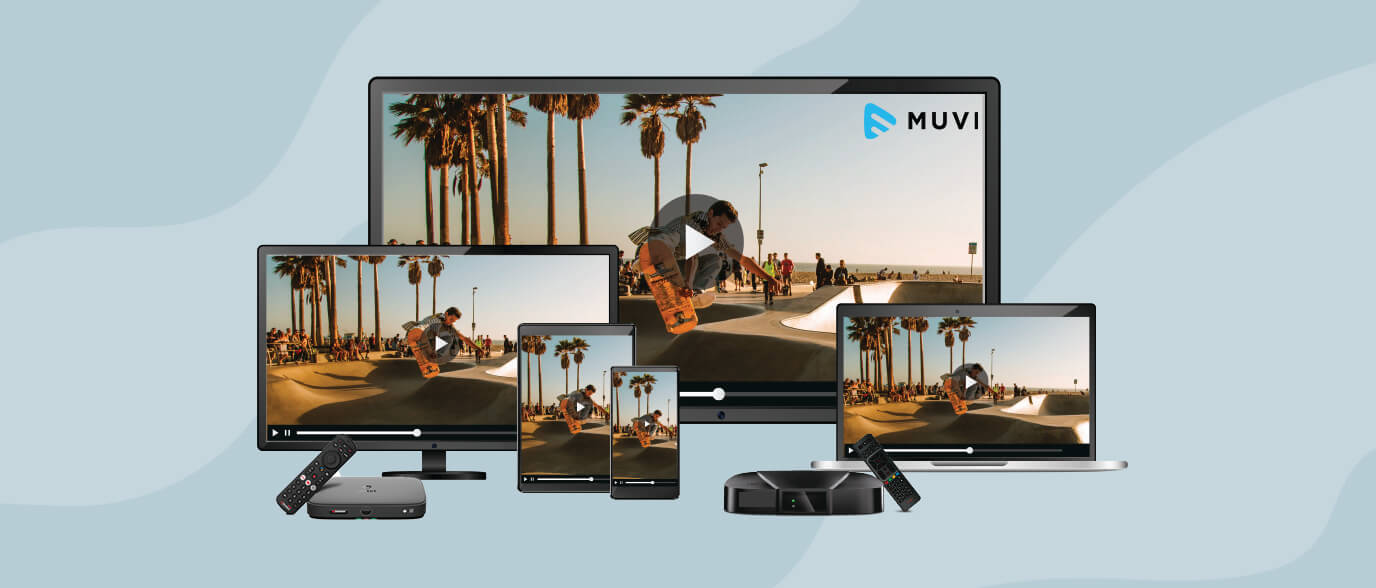 Muvi is an all-inclusive OTT platform provider with both VoD and live streaming solutions. It is an end-to-end cloud video platform that offers a variety of advanced features like cloud encoding, top-tier delivery, video security, and cross-device playback that enables enterprises to launch a VoD or live streaming platform instantly.
Muvi's feature rich and highly customizable video platform enables professional organizations to launch their own OTT channel without any prior knowledge of coding. With Muvi, it's easy to launch a multi-screen white-label video streaming website and app for mobile devices, connected TVs and gaming consoles. 
Its built-in multiple monetization options are a special attraction for enterprises who want to monetize their content by opting from its varied content monetization models including PPV, subscriptions, and AVoD. Despite the online video platform being loaded with high-end features, Muvi offers competitive pricing policies.
Features of Muvi's VoD Platform
Muvi has a plethora of advanced video streaming features that empowers content creators to create professional-grade broadcasts including:
Both video-on-demand and live streaming functionalities

Video encoding and transcoding

at multiple bitrates

Advanced

HTML5 video player

supported adaptive bitrate video playback

Multi CDN

option for a fast, latency-free video delivery

High-end video security features like

multi-DRM

,

watermarking

, screen record protection and IP restrictions among others

Cross-browser and cross-device video playback capability

Fully customizable website

with ready to plug/use templates and an advanced functionality of a customizable

visual designer

for the non coding DIYers.

An advanced

CMS

with an array of content management features

Multiple

social media

channel integration

Zoom live streaming

integration

Multiple monetization models that include subscriptions, ad-based and TVoD

Integration with most-popular

payment gateways

like Paypal, Stripe, PayU, Authorize.net, etc

Full video

API

integration

SDKs

for iOS and Android developers
Muvi Pricing
Muvi has multiple pricing tiers for organizations with different sizes and budgets:
Standard: $399 per month (includes 1TB of bandwidth and 1TB of storage and 2000 concurrent viewers)
Professional:

$1,499 per month

(includes 2TB of bandwidth and 2TB of storage, 10000 concurrent viewers, AI-based recommendation engine, SLA-based support)

Enterprise: $3,900 per month (

includes 5TB of bandwidth and 5TB of storage, 50,000 concurrent viewers,

a dedicated server with auto-scaling, premium support with dedicated account manager)

Ultimate: $8,900 per month (

includes 10TB of bandwidth and 10TB of storage, unlimited concurrent viewers

plus all the features of the Enterprise plan and unlimited API calls)



Black: A custom solution that includes everything in

Muvi Ultimate coupled with premium consulting services

2. IBM Cloud Video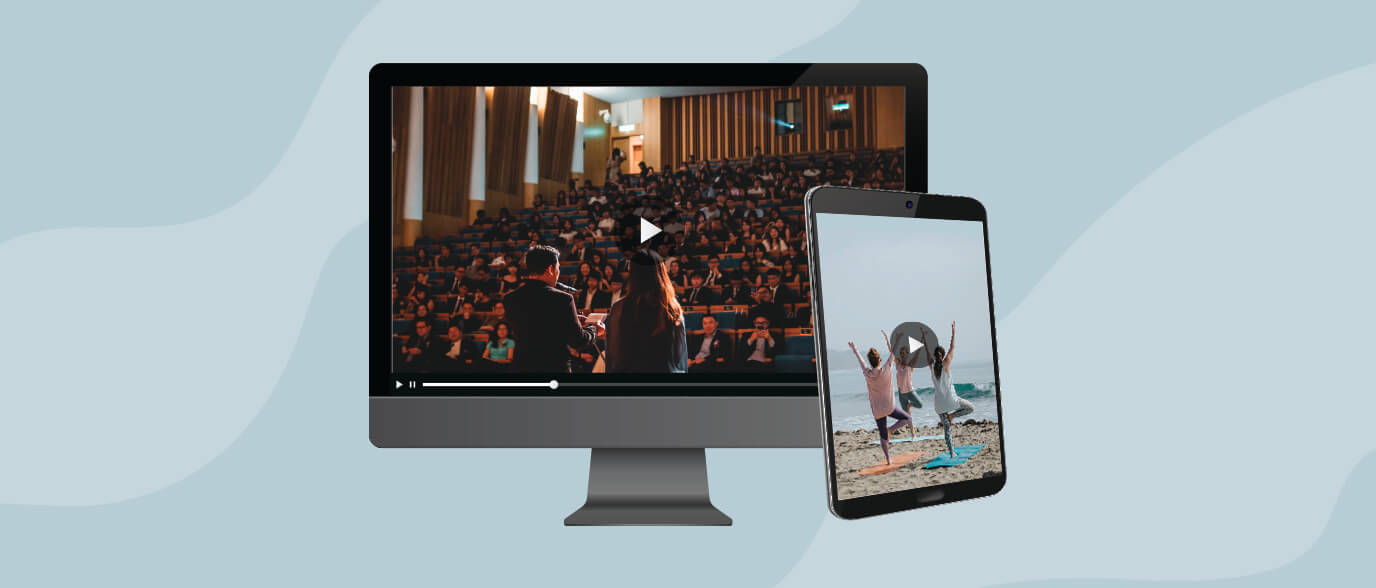 IBM Cloud Video is a video streaming platform packed with features like Video hosting, transcoding, and live streaming required for creating a professional VoD platform. The cloud video platform has robust built-in features from encoding, analytics, security to delivering AI-based automated speech to text. The VoD platform is designed for large organizations and enterprises.
Features of IBM's VoD Platform:
Video encoding at multiple bitrates 

Adaptive video player

VoD hosting and live streaming

High-end security features

AI-powered captioning services

Video analytics 

Round-the-clock support system

Video monetization including ad-based and subscriptions 
Limitations
Does not support multiple monetization models

No built-in SSL secure paywall
Pricing Plans
IBM Video Cloud has a 4-Tier Pricing plan:
Silver – $99 per month (includes 1 TB of video storage and 100 viewer hours)

Gold – $499 per month (includes 2 TB of video storage and 2000 viewer hours)

Platinum – $999/month (includes 5TB of video storage and 5000 viewer hours)

Custom – This is a custom solution and one has to contact IBM Cloud video for the quotation.
3. Kaltura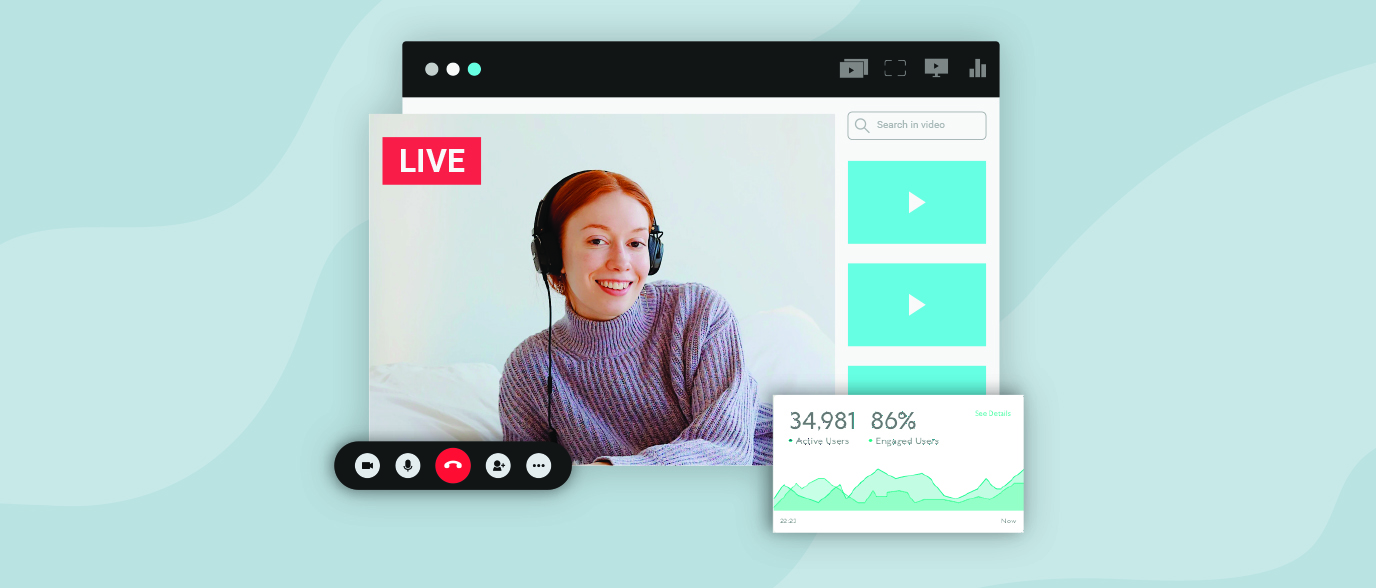 Another big name in the VoD industry is Kaltura. Kaltura's video platform is known for its customizable feature, offering both on-demand and live streaming solutions for enterprises. The platform is feature-rich as it incorporates a host of features including video creation tools, a robust CMS, and enterprise-grade security. However, as reported by customers, their pricing policies are quite hefty which makes it only suitable for large enterprises.
Features of Kaltura's VOD Platform:
VoD hosting and live streaming

Video encoding at multiple bitrates 

Adaptive video player

Cloud encoding and transcoding

Integrated CMS Module

A host of security features

Video creation tools

Video Metrics and Analytics 
Pricing Plans
Kaltura does not disclose its pricing structure and you need to contact them for getting customized quotes. Please note that they have different pricing options in terms of their VOD services and Video-Platform-as-a-Service.
Limitations
Kaltura only allows monetization with external integrations.

No TVOD, SVOD, or AVOD support

Kaltura does not support an SSL built-in paywall
4. Brightcove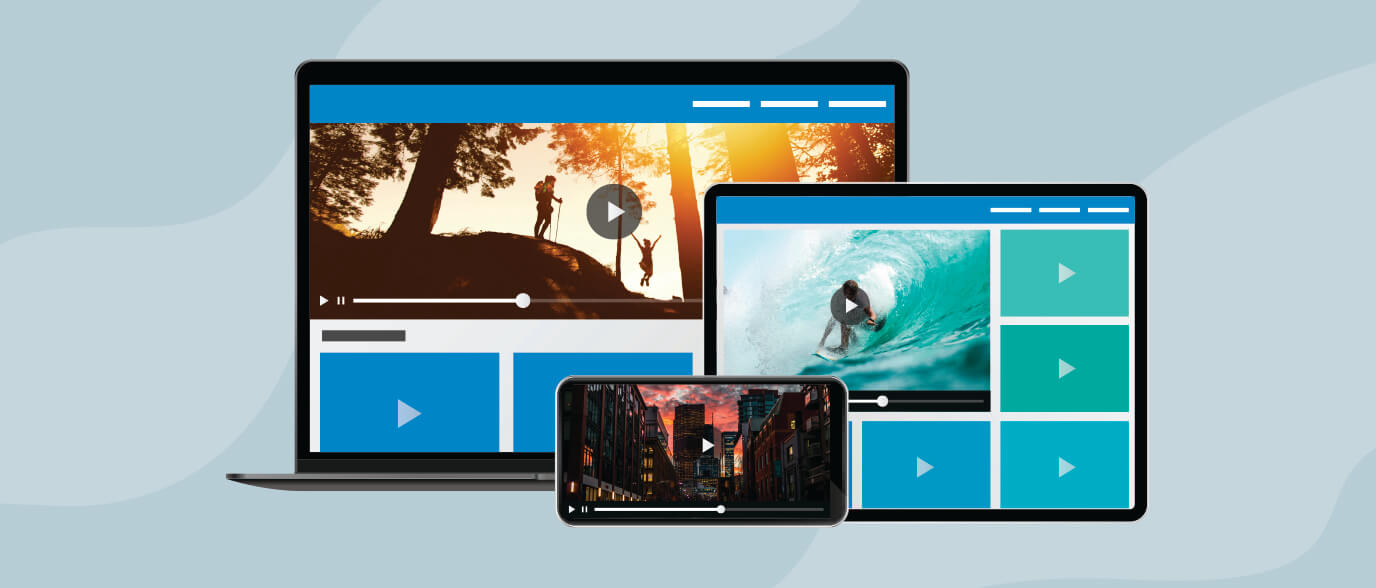 Brightcove is an online video platform offering cloud encoding, video-on-demand hosting, and live streaming solutions. The Brightcove VoD platform is easy to use and has a lot of pre-built features that make the streaming journey of content creators hassle-free. The company supports all kinds of revenue generation models for online video and is best suited for larger enterprises.
Features of Brightcove's VoD Platform:
Video encoding at multiple bitrates

Adaptive streaming

Scalable cloud-based transcoding

Security features such as DRM, AES encryption, and watermarking

Global CDN

API-based upload and migration tools

Ad-based video monetization
Limitations:
High pricing plans are only suited for large enterprises

China video delivery is not supported

Additional purchase is required for 24X7 support facility
Pricing Plans
The three-tier pricing plan of Brightcove includes:
Starter: Includes up to 50 videos and 5 users

Professional: Includes unlimited videos and 10,000+ plays with no overage plays and 10+ users

Enterprise: Includes unlimited videos, 100,000+ plays with no overage plays, unlimited upload, and analytics-only users
5. JW Player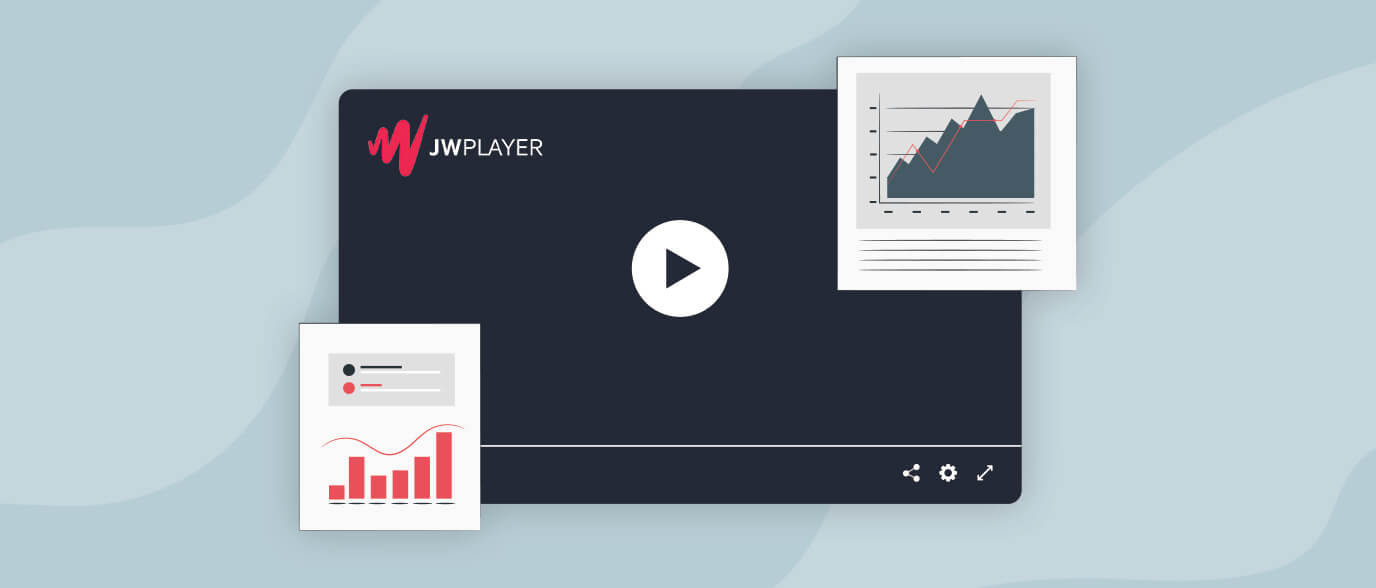 JW Player, originally was founded as a video player, but later expanded its services and has started providing video platforms solutions as well. JW Player boasts about its high-performing cross-device player that is based on open source coding.
Features of JW Player's VoD Platform:
Adaptive video player

Multi bitrate streaming 

Cross-platform video delivery

Global CDN

DRM support, geo-blocking, and video encryption 

Supports ad-based monetization
Limitations
Limited tech support

Only ad-based monetization
Pricing plans
The Pricing plan of JW Player includes the following:
Free trial: JW Player offers a 30-day free trial that includes 25 GB hosting bandwidth, 75 GB streaming, and a non-commercial license with full API and SDK access. 

Starter: The plan starts at $10 per month, including an HTML5 Video Player, a video gallery, with 150 GB hosting bandwidth, and 500 GB streaming

Enterprise: Enterprise plans are business-specific plans available with custom pricing
Wrapping Up,
There are many video-on-demand platforms available in the industry today. The one you select from this wide range would depend on what features you are looking for, the target audience you want to cater to, and your budget. If you are a content creator and want to build your white label video streaming platform like Netflix and Disney+, we would recommend you to take advantage of Muvi's 14-Day Free Trial to take a test drive of our enterprise-grade video platform.