According to Markets and Markets, the global enterprise video market size is projected to grow at a CAGR of 9.3% from USD 16.4 billion to USD 25.6 billion by 2025. To best streamline the video publishing workflow, organizations are considering enterprise video hosting solutions capable of handling multiple use cases that can fit into their technology stack. In this blog, we cover everything you need to know about enterprise video hosting for businesses and why you should opt for one.
What is an Enterprise Video Hosting Platform?

Enterprise video hosting platforms are video hosting solutions that help enterprises or big companies to store, manage and monetize their massive volume of audio/video content securely in the cloud. These platforms also enable users to share content across  devices and platforms over the internet. 
An enterprise video hosting platform makes the process of encoding, uploading, managing, customizing and delivering video content simple and frictionless so that content owners can spend time to strategize their core objective- to create and engage viewers with exciting content. 
An enterprise online video platform is equipped with different features to enhance and optimize the viewer's journey. Let's look at some of the features that make business video platforms more desirable than free hosting platforms.
Features of an Enterprise Video Hosting Service
1. Security– As an enterprise, keeping content secure is crucial as you have to deal with a huge volume of intellectual data, especially when you're sharing internal meetings or webinar videos. Nearly 83% of enterprises cite video security as the primary influencer in their purchase decision. 
2. Fast Delivery of Content– For your content to reach maximum viewers, make sure you opt for a video hosting platform that integrates with a robust CDN provider. CDNs help in delivering content fast by reducing buffering, speeding up loading times, and increasing security and redundancy. We would suggest hosting your videos on an online video platform that uses multi-CDN to deliver content.
Muvi Flex can integrate with leading CDN providers like Amazon AWS, Akamai, etc to provide multi-CDN delivery leading to low latency content delivery across the globe.
3. Better Branding–   Enterprise video solutions would showcase your brand name by incorporating your own branded video player allowing you to incorporate custom branding and colors. Not only that, an enterprise video hosting solution like Muvi Flex will give you the option of endless customizations– from basic color coordination to complete look and feel, minor tweaks to requesting new features, integration with 3rd party tools to deep-rooted API and SDK integrations- the way you like it. 
4. Monetization– Video monetization is one of the most important features of an enterprise video hosting platform. Professional video platforms have multiple content monetization methods including subscriptions, ad-based and PPV. You can pick the most suitable monetization method based on your business requirements. 
Muvi lets you monetize your content through subscriptions, ads, PPV and even using a unique method like donation monetization! For more information check out Multiple Monetizations
5. Support – An enterprise video hosting service is usually equipped with a ticket-based 24-hour support system as technical glitches encountered while running the video streaming platform have to be addressed on-the-fly. Make sure the video hosting solution you choose offers a 24X7 support system via different modes like ticket system, email, live chat, online video tutorials, phone support, urgent and critical call requests, etc.
6. API Access– Video and Player APIs are valuable features of a business video hosting service as they empower you to customize your business video hosting experience. A video streaming API allows you to integrate tools and make customizations in the actual video hosting on your platform.
Best Enterprise Video Hosting Solutions in 2023
Muvi Flex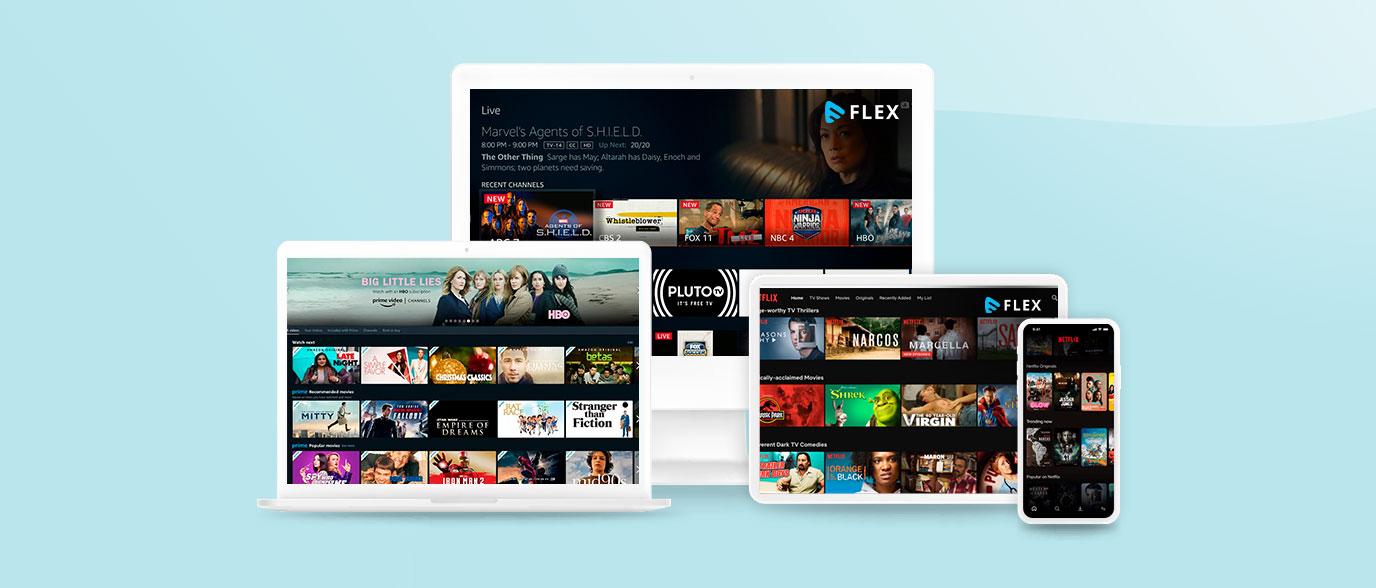 An enterprise-grade cloud video hosting platform, Muvi Flex offers VoD solutions to top-tier businesses and beginners alike. It is an end-to-end cloud video platform that offers a variety of advanced features like cloud encoding, top-tier delivery, video security, and cross-device playback that enables enterprises to launch a VoD platform instantly, without any coding knowledge.
Using Muvi Flex's robust and customizable platform you can upload, manage and distribute videos and also build responsive video solutions on your apps/websites using Flex's easy-to-use CMS. Muvi Flex caters to every industry from e-commerce, hospitality, fitness to Elearning and is best suited for content creators and marketers.
Its built-in multiple monetization options enable content creators to monetize their content by opting from its varied content monetization models including PPV, subscriptions, and AVoD. 
Features of Muvi Flex
Muvi Flex offers enterprise-grade video hosting features that empowers content creators to create professional-grade broadcasts including:
Enterprise video hosting functionalities

Video encoding and transcoding

at multiple bitrates

Advanced

HTML5 video player

supported adaptive bitrate video playback

Multi CDN

option for a fast, latency-free video delivery

High-end video security features like

multi-DRM

,

watermarking

, screen record protection and IP restrictions among others

Cross-browser and cross-device video playback capability

MRSS (Media RSS)

that allows you to publish your videos on multiple third party websites

Audio and video playlists

An advanced

CMS

with an array of content management features

Multiple

social media

channel integration

Multiple monetization models that include subscriptions, ad-based and TVoD

Integration with most-popular

payment gateways

like Paypal, Stripe, PayU, Authorize.net, etc

Full video

API

integration

SDKs

for iOS and Android developers
Muvi Flex Pricing
Muvi Flex has multiple pricing tiers for organizations with different sizes and budgets:
Standard: $199 per month +

infrastructure fees

(includes 1TB of bandwidth and 1TB of storage and 2000 concurrent viewers)

Professional: $899 per month (includes 2TB of bandwidth and 2TB of storage, 10000 concurrent viewers, AI-based recommendation engine, and other

premium features

)

Enterprise: $2899 per month (includes 5TB of bandwidth and 5TB of storage, unlimited concurrent viewers, a dedicated server with auto-scaling, and enterprise level support)

Ultimate:

Custom plan

for elite customers including all enterprise level features and premium consulting services
Brightcove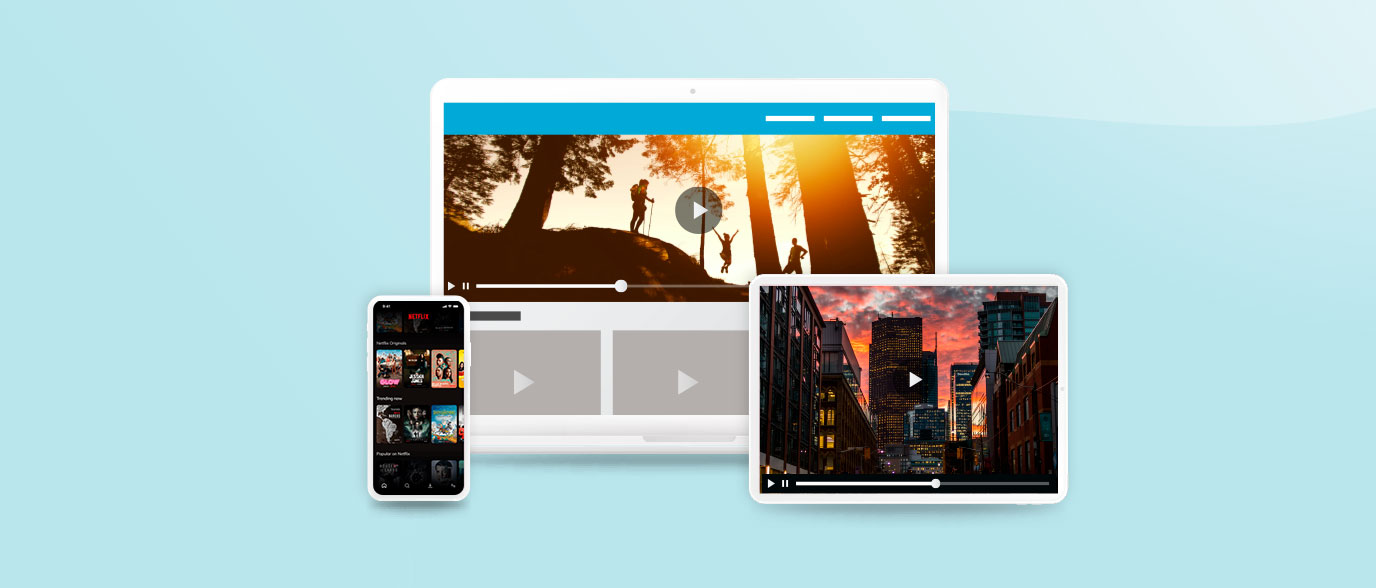 Brightcove is an old player in the video streaming industry and offers video hosting solutions including cloud encoding, and video-on-demand hosting. The Brightcove platform includes various tools broadcasters need for enterprise video hosting. The platform is easy to use and supports all kinds of revenue generation models for online video and is best suited for larger enterprises.
Features of Brightcove's video hosting platform:
Video encoding at multiple bitrates

Adaptive streaming

Scalable cloud-based transcoding

Security features such as DRM, AES encryption, and watermarking

Global CDN

Ad-based video monetization
Limitations:
High-pricing plans are only suited for large enterprises

China video delivery is not supported

Additional purchase is required for 24X7 support facility
Pricing Plans
The three-tier pricing plan of Brightcove includes:
Starter: Includes up to 50 videos and 5 users

Professional: Includes unlimited videos and 10,000+ plays with no overage plays and 10+ users

Enterprise: Includes unlimited videos, 100,000+ plays with no overage plays, unlimited upload, and analytics-only users
IBM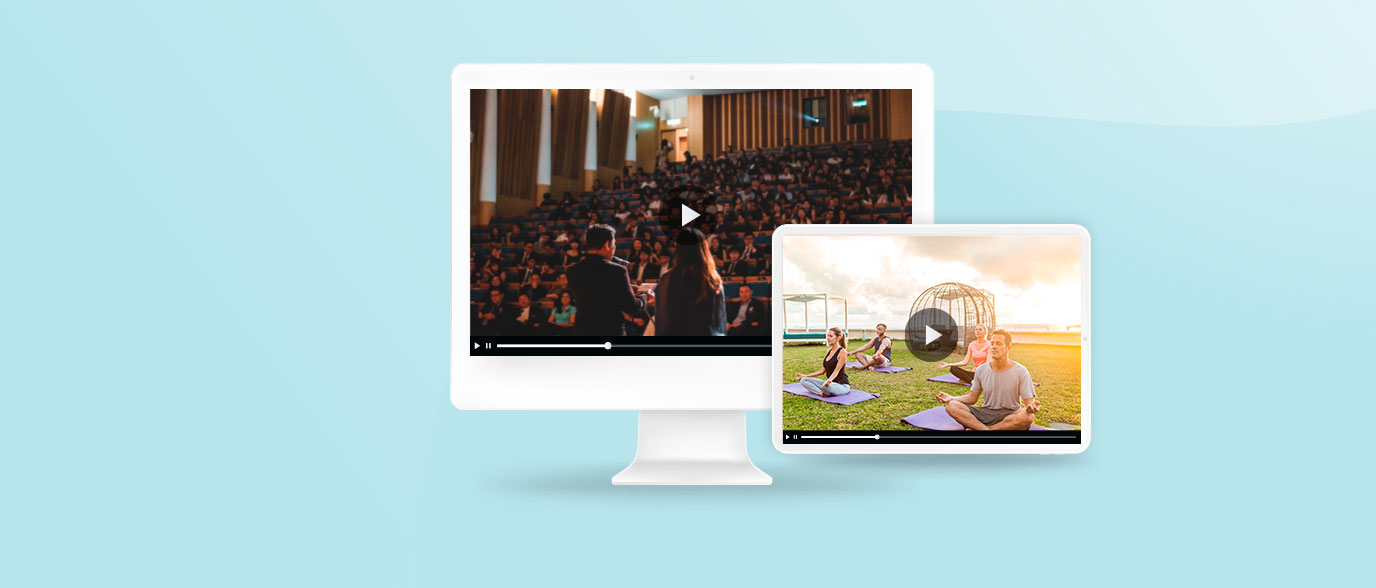 IBM Video Cloud is built for enterprises and equipped with features like video hosting, transcoding. As a video platform for business, it has built-in features from encoding, analytics, security to delivering AI-based automated speech to text. Its enterprise CDN feature is designed for large organizations and enterprises.
Features of IBM's Video Hosting Platform:
Video encoding at multiple bitrates 

Video security features

AI-powered captioning services

Video analytics 

Top-tier CDN

Video monetization including ad-based and subscriptions 
Limitations
Does not support multiple monetization models

No built-in SSL secure paywall
Pricing Plans
IBM Video Cloud has a 4-Tier Pricing plan:
Silver – $99 per month (includes 1 TB of video storage and 100 viewer hours)

Gold – $499 per month (includes 2 TB of video storage and 2000 viewer hours)

Platinum – $999/month (includes 5TB of video storage and 5000 viewer hours)

Custom – This is a custom solution and one has to contact IBM Cloud video for the quotation.
Vimeo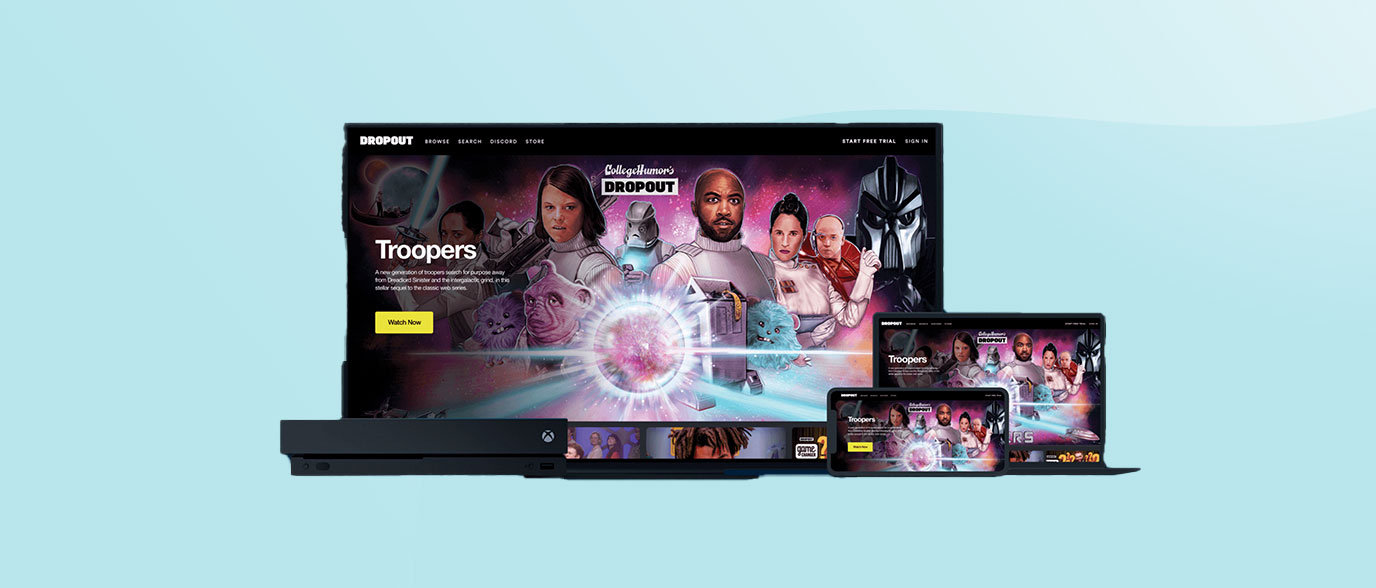 Vimeo offers premium business video hosting features and is best known for their dynamic video player and video editing tools. Vimeo is known for its powerful features and reliable customer support.
Key Features
Video hosting

Wide range of security features

Custom video gallery pages

Built-in CDN

Detailed analytics

Video editing tools

Adaptive video player
Limitations
Need professional support for some feature
Pricing Plans
Vimeo has a 4-Tier Pricing plan:
Plus – $7 per month (includes 5 GB of video storage per week)

Pro – $20 per month (includes 20 GB of video storage per week and added features of Plus)

Premium – $75 per month (includes both unlimited live streaming and VOD support + everything in Pro)

Enterprise – This is a custom solution and one has to contact Vimeo for the quotation. (

The Enterprise plan includes white-label service, monetization, and video API access, dedicated support and security controls)
Kaltura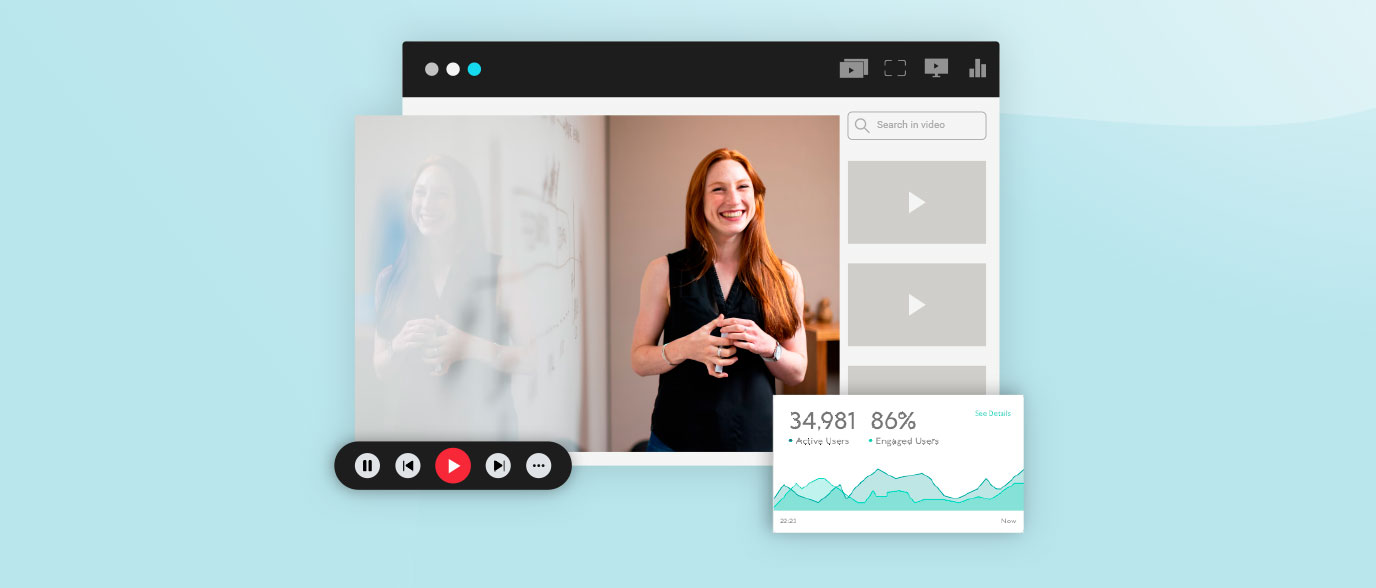 Kaltura's video platform for business is built on an open-source video management project, known for its customizable feature. Kaltura's customizable video hosting platform is equipped with a lot of features best suited for enterprises, offering a wide variety of custom integration functionalities. The platform is feature-rich as it incorporates a host of features including video creation tools, a robust CMS, and enterprise-grade security. However, as reported by customers, their pricing policies are quite hefty which makes it only suitable for large enterprises.
Features of Kaltura's video hosting platform:
VoD hosting Video encoding at multiple bitrates 

Adaptive video player

Cloud encoding and transcoding

Integrated CMS Module

A host of security features

Video creation tools

Video Metrics and Analytics 
Pricing Plans
Kaltura does not disclose its pricing structure. One needs to contact them for getting customized quotes. Please note that they have different pricing options in terms of their VOD services and Video-Platform-as-a-Service.
Limitations
Kaltura only allows monetization with external integrations.

No TVOD, SVOD, or AVOD support

Kaltura does not support an SSL built-in paywall

Slow uploading
Wrapping Up,
Choosing an enterprise video hosting service can be overwhelming as there are so many options available. Although small businesses and start-ups can start with free video hosting platforms like YouTube or Facebook, anyone looking to promote their brand name, want a stable  product, look forward to the ability to scale without hiccups, want robust monetization options, and want guaranteed privacy of their original content should invest in a paid enterprise video platforms. We recommend taking advantage of free trials of paid streaming solutions to get a feel for how their platforms work.
Interested in Muvi Flex? Take advantage of Muvi's Flex's 14-Day Free Trial to take a test drive of our enterprise-grade video hosting platform.